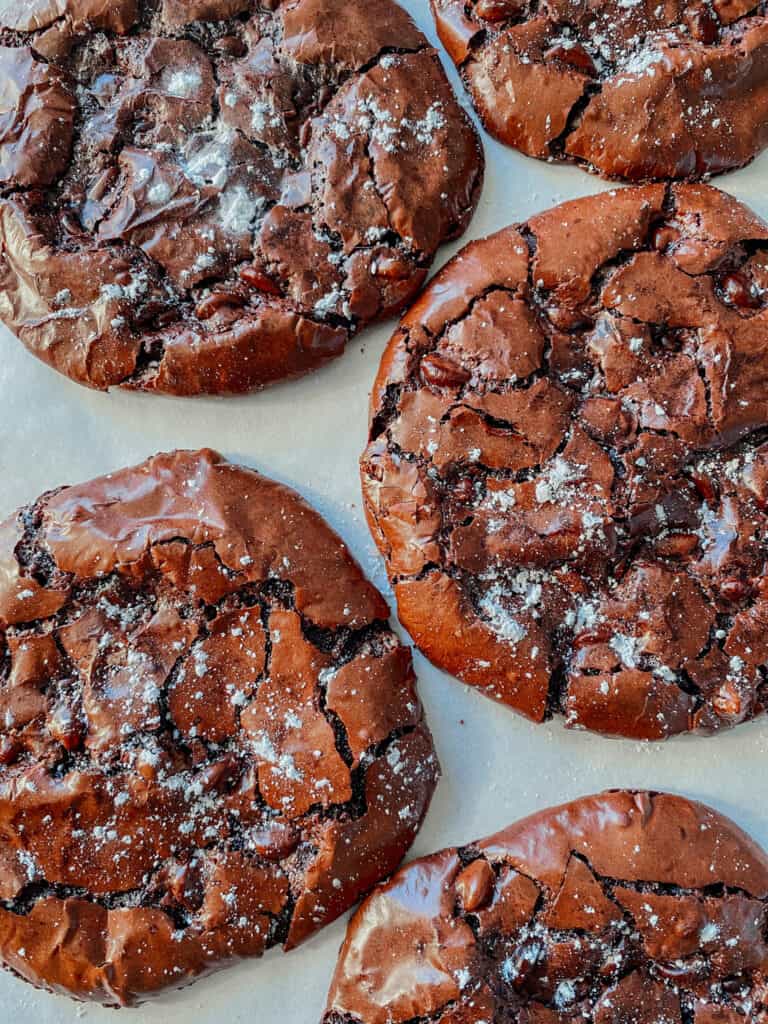 Happy Monday Everyone! As I reflect on last week, I am so proud of my community for taking a stand to fight for equality through protesting, donating, sharing, signing, and learning. The list goes on!
As we start another week, I hope we all continue to do the good work that our world needs. Together we are stronger!
Also, I hope to brighten your day with these delicious cocoa collagen cookies.
COCOA COLLAGEN COOKIES
Ingredients
Instructions
heat oven to 350° and prepared a lined baking sheet. i always use a silicon baking mat because its super easy to clean and the cookies always side off without any issues.

in a medium bowl mix the dry ingredients, then add the egg whites and vanilla. the mixture is very gooey, so I recommend using a rubber spatula to mix.

lastly, fold in the chocolate chips then spoon batter onto the prepared baking sheet.

bake for 15 minutes, rest for 10, and sprinkle with powdered sugar. ENJOY!