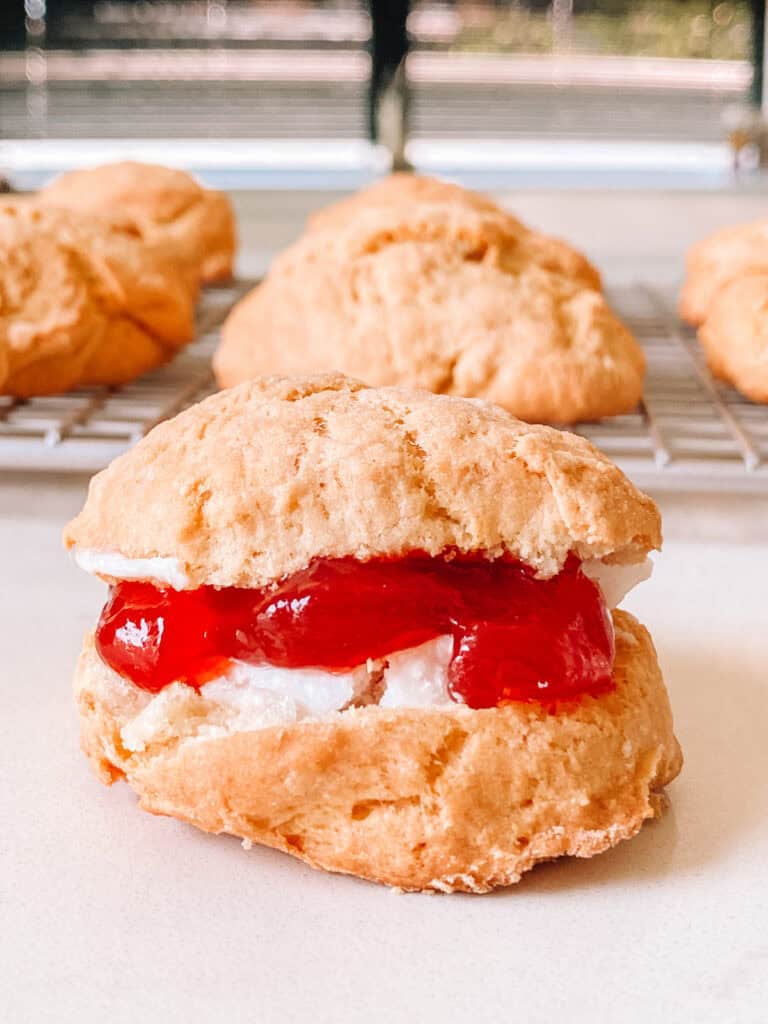 We jammin' because it's FINALLY Friday! I don't know about you guys but these last few weeks have felt super long leading up to the Holiday. I'm beyond ready for the weekend and lots of test baking macaroons. Also, I might be the last person to jump on the Grey's Anatomy train, but I'm going to start season 1 tomorrow and pair it with these delicious biscuits & home made strawberry jam
Check out the recipe below to make your own jam at home with just 3 simple ingredients!
Easy Vegan Strawberry Jam
Ingredients
2 1/2

cups

strawberries

1

cup

sugar

1

tbsp

lemon juice

1/2

tsp

lemon zest
Instructions
Place cleaned hulled strawberries in a medium sauce pan with sugar, lemon juice & zest.

Cook on low heat till the sugar is completely dissolved. Next, slowly turn up the heat and bring to a boil. As you stir the bubbling jam mixture, start to smash the whole strawberries until jam is thickened for about 10 minutes.

One jam is at desired consistency, transfer to a jar and let cool for a bit at room temperature. Once cooled, seal your jam and place it in the refrigerator. Enjoy!