Escape to Asheville, where a tranquil mountain backdrop meets a thriving arts scene. This town is a haven for food enthusiasts and sightseers alike, offering a refreshing respite from the demands of everyday life. The best part? You don't have to plan an extended vacation to experience all that Asheville has to offer. Continue reading for a comprehensive guide to your stay at the Kimpton Arras Hotel in Asheville.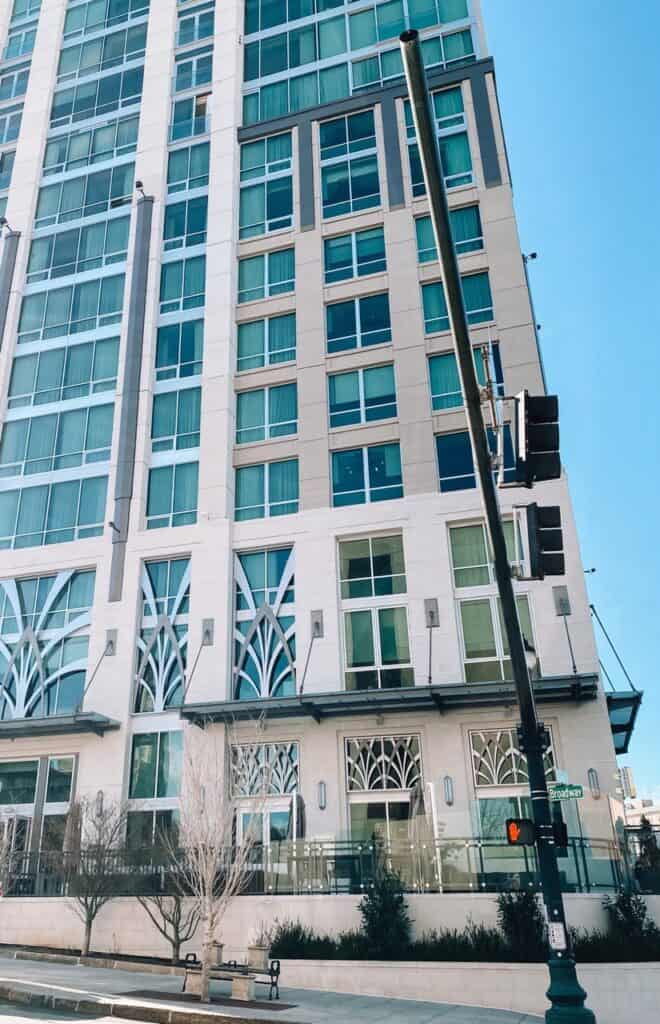 THE KIMPTON ARRAS HOTEL
The Kimpton Hotel Arras stands out as one of Asheville's most contemporary accommodations, making it a top pick for travelers seeking a 'mountain modern' experience. For those driving in, a tip to save time: head straight to the valet entrance rather than attempting to navigate public parking. We learned this the hard way, spending nearly 20 minutes circling the hotel block, only to discover that the underground garages were reserved for residents.
Once we finally found the entrance, the valet warmly welcomed us and escorted us to the lobby for check-in. Given that it was still the holiday season, the lobby was adorned with festive decorations, including an impressive 20-foot Christmas tree.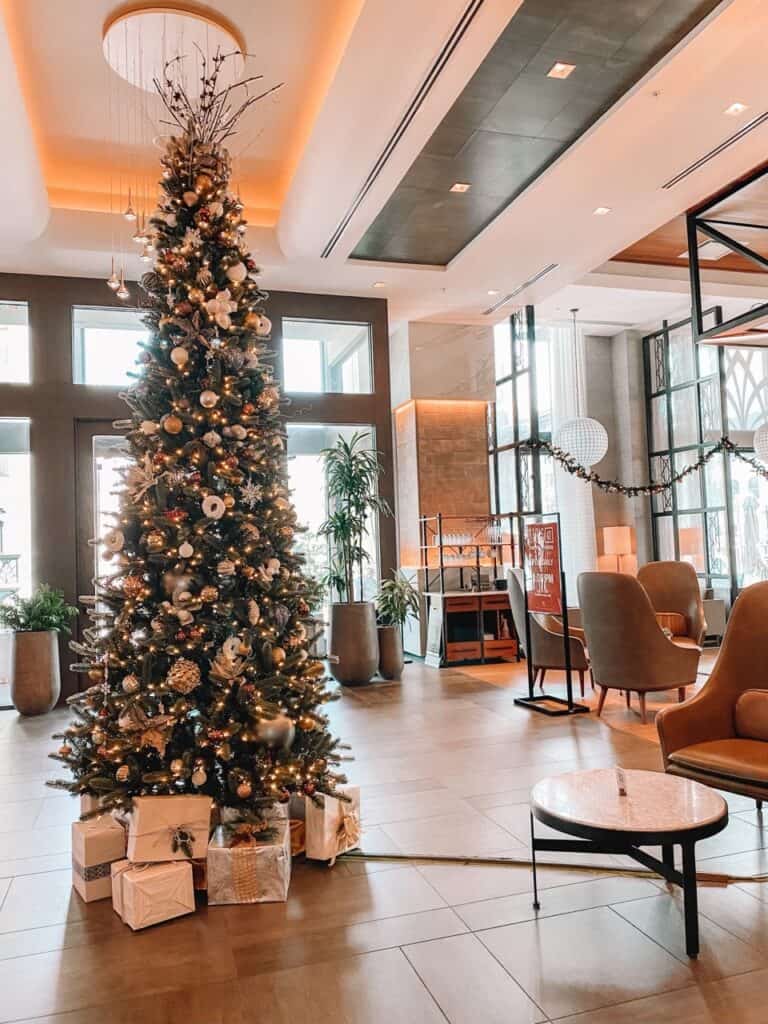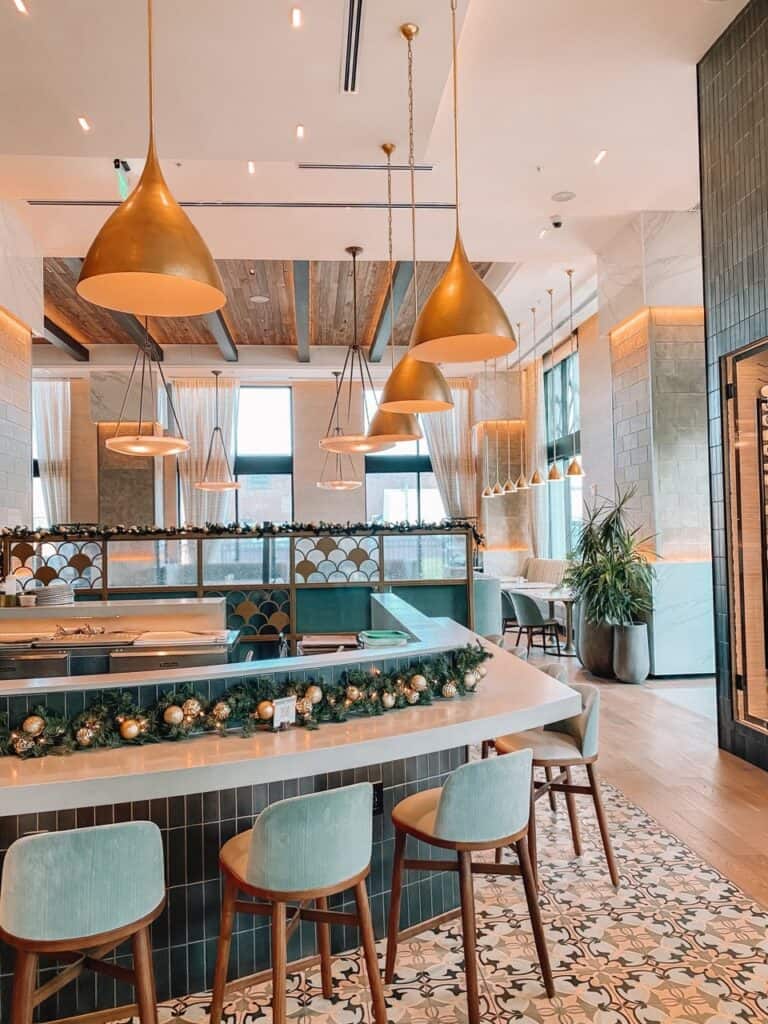 The entire check-in process was seamless, with every staff member displaying exceptional hospitality. The manager even extended a generous gesture, presenting us with a $25 voucher for the hotel restaurant to make up for a slight wait during check-in.
After settling into our room, we decided on room service from Bargello, the hotel's lobby restaurant. Our late-night cravings led us to order a burger and a classic margarita pizza.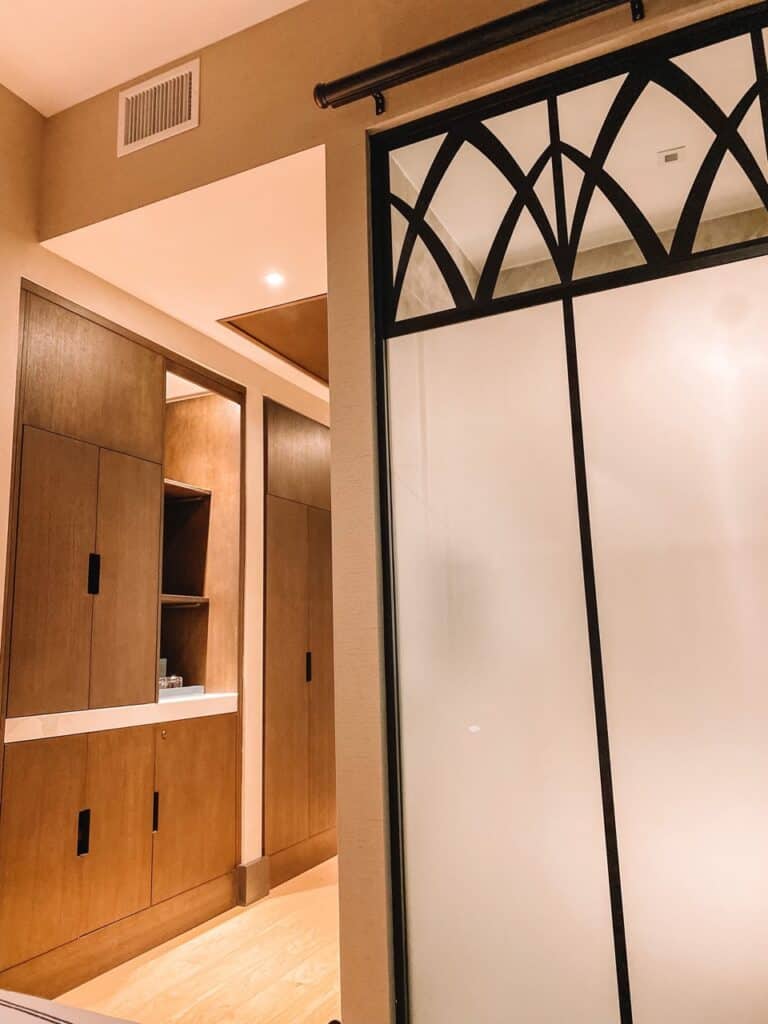 Our hotel room was incredibly spacious, featuring floor-to-ceiling windows that offered breathtaking views of the Blue Ridge Mountains. The bathroom, with its expansive shower, reminded us of our stay at The Williamsburg Hotel in Brooklyn. Conveniently, there was a triple-filtered water station just outside our door for all the water enthusiasts (like my husband).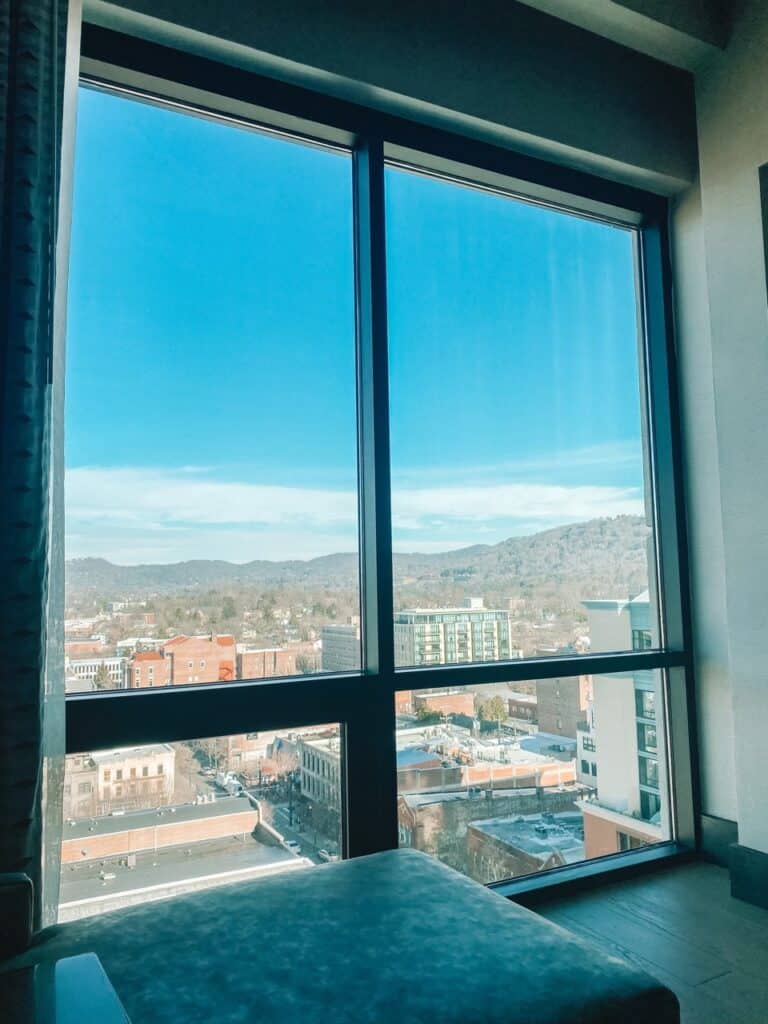 The room far exceeded our expectations, and I cannot wait to come back and visit next winter.
The standout of our Asheville trip? The Kimpton bed. The mattress topper provided was incredibly comfortable and I ordered one for our bed the minute we left Asheville.
Other Hotels to Checkout:
AC Hotel by Marriott
The Foundry Hotel Asheville, Curio Collection by Hilton
Hotel Indigo Asheville Downtown
The Omni Grove Park Inn