We spent the weekend in Asheville, North Carolina for my birthday and had a wonderful time exploring the city. If you are headed to Asheville and need a guide, take a look at this list for all our favorite spots and restaurants in the area.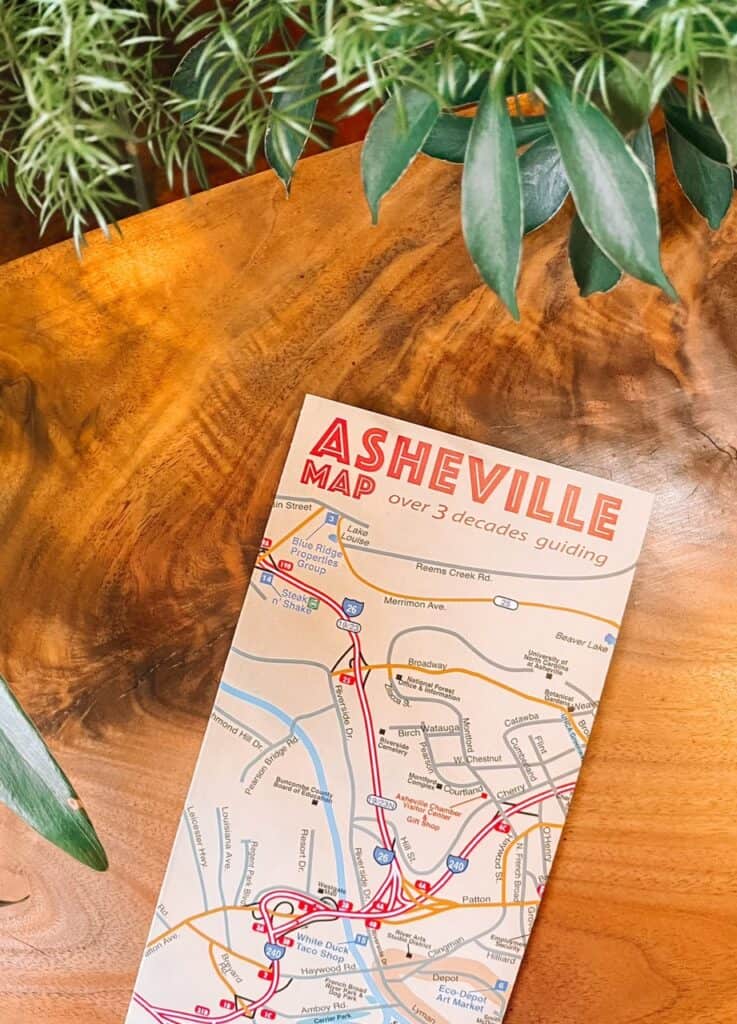 Some of the links in this post may contain affiliate links, which means I make a small commission if you choose to purchase through qualifying links, at no cost to you.
WHERE TO STAY, WHAT TO EAT: ASHEVILLE
The last time I was in Asheville was in 2005. My family was on a trip to Tennessee, and we decided to take a different route home and drove through Asheville. The town is most notable for The Biltmore Estate, the largest home in America, built by George Washington Vanderbilt II and is definitely a sight to see. It's a massive estate and a must-stop when you are visiting the area.
Downtown Asheville
Our most recent trip was for my birthday. And again, Asheville wasn't the main destination, but it was a stop on a road trip to South Carolina. Since we were there a few days after Christmas, the town was incredibly busy. We didn't expect to see the town so crowded and should have planned some meals since reservations were hard to get. Overall, we had a great stay and plan to come back and visit again soon.
WHERE TO STAY
Kimpton Hotel Arras
The Kimpton is one of the more updated hotels in the Asheville area and was a clear winner when we were looking up places to stay. If you are anything like me and enjoy a more 'mountain modern' hotel, this is the place to stay. If you are driving and not taking a Uber to the hotel, please save yourself some time, go directly to the valet entrance, and don't try to find public parking. We spent about 20 minutes circling the block the hotel is on, attempting to park in the underground garages that we found out were for residents only.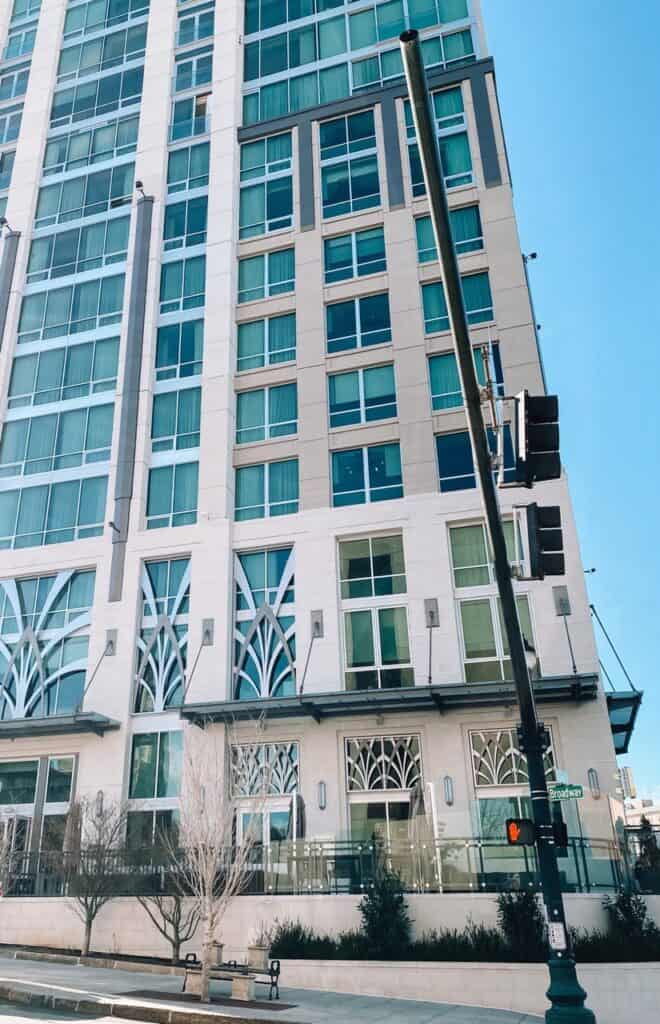 Once we found the entrance, we were greeted by the valet, and they walked us into the lobby to check in. Since it was still the holiday season, the lobby was decked out with all the Christmas decor and a massive 20-foot Christmas tree.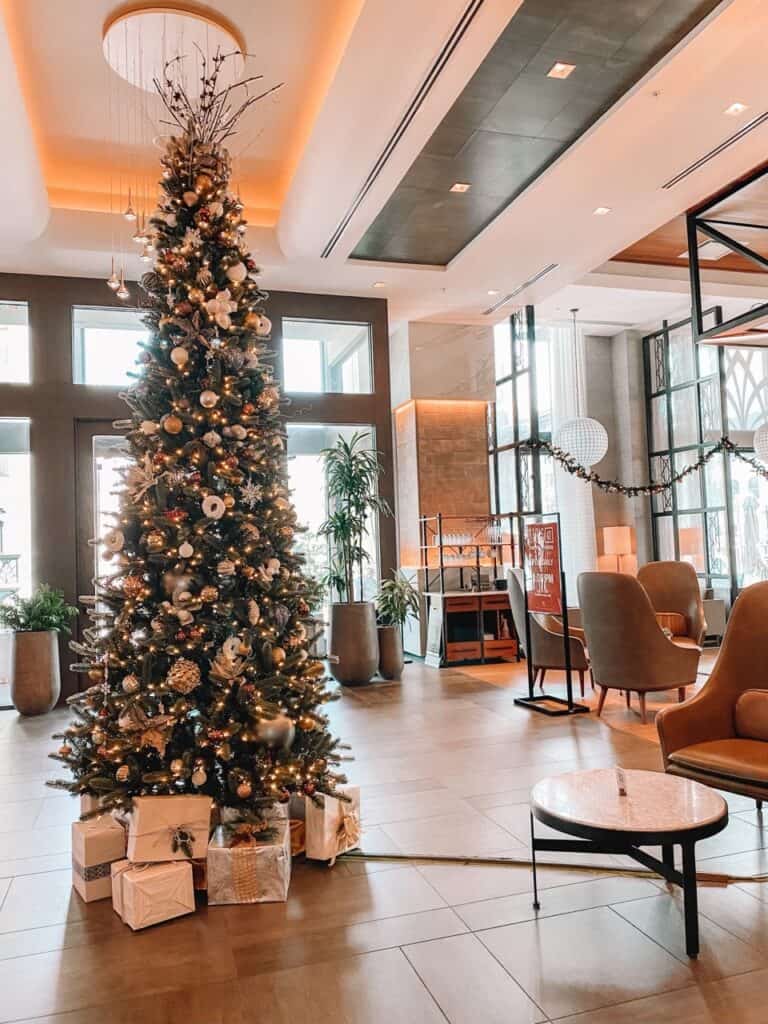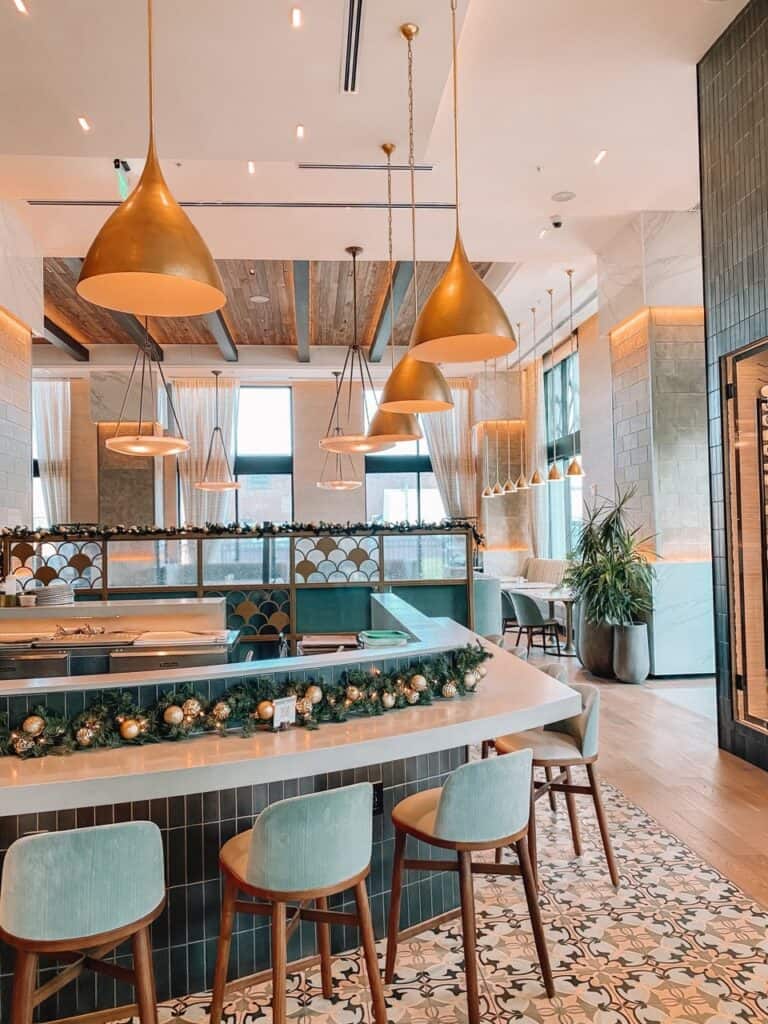 Everyone was extremely helpful and kind during our check-in process, even down to the manager giving us a $25 voucher to the restaurant because we waited a few minutes before they helped us check-in.
Once we got to our room, we decided room service was the move for the evening. Luckily Bargello, their lobby restaurant, had a room service menu, so we ordered a burger and margarita pizza. Mellow Mushroom is also an option if you are in the mood for pizza, and they are right up the street from the hotel. P.S. mellow mushroom is my favorite pizza to get when we are not in the tri-state area!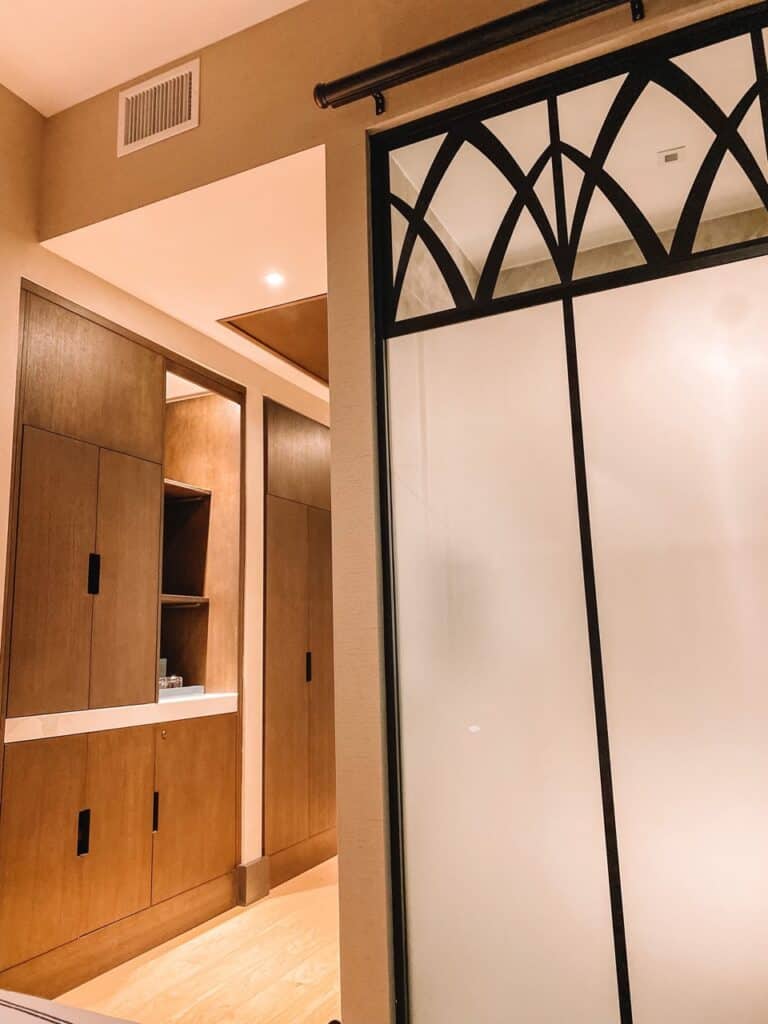 The hotel room was very spacious, with floor-to-ceiling windows and sweeping views of the Blue Ridge Mountains. The bathroom had a large shower that was very reminiscent of The Williamsburg Hotel in Brooklyn. There was a triple-filtered water station outside our hotel room for all my water lovers.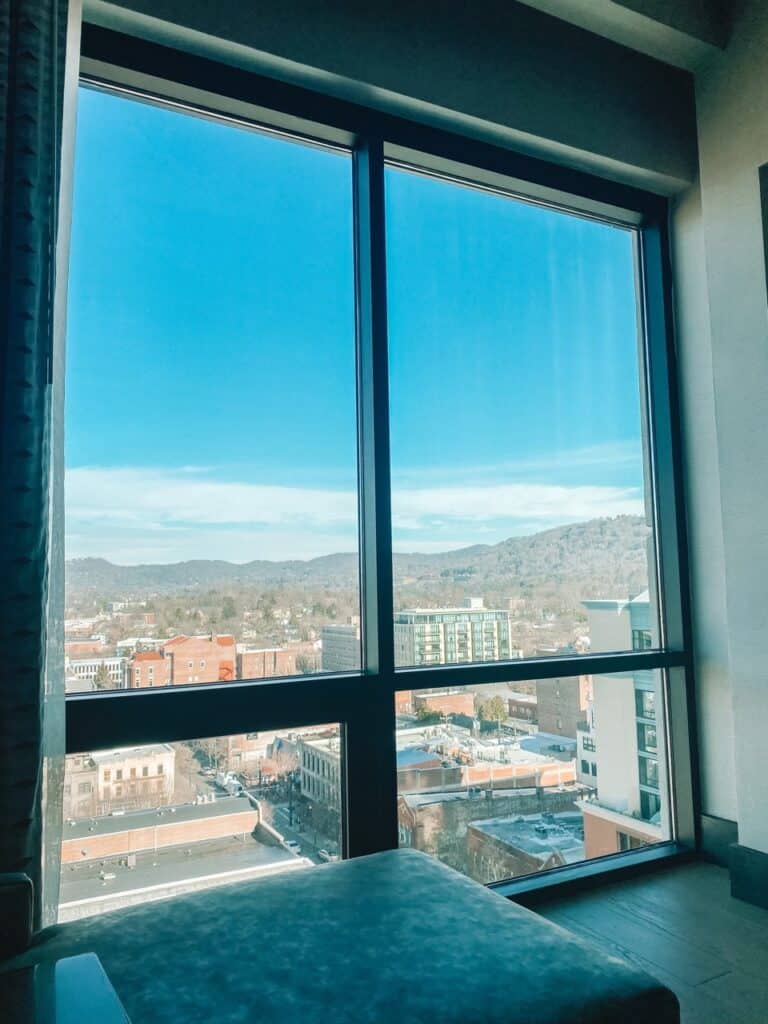 Honestly, the room was great and exceeded expectations. I slept so well with the blackout curtains we didn't even realize it was 10 am when we woke up!
The most memorable part of the Asheville trip was the Kimpton bed. The mattress topper on the bed was next-level amazing, so I ordered it for our bed at home!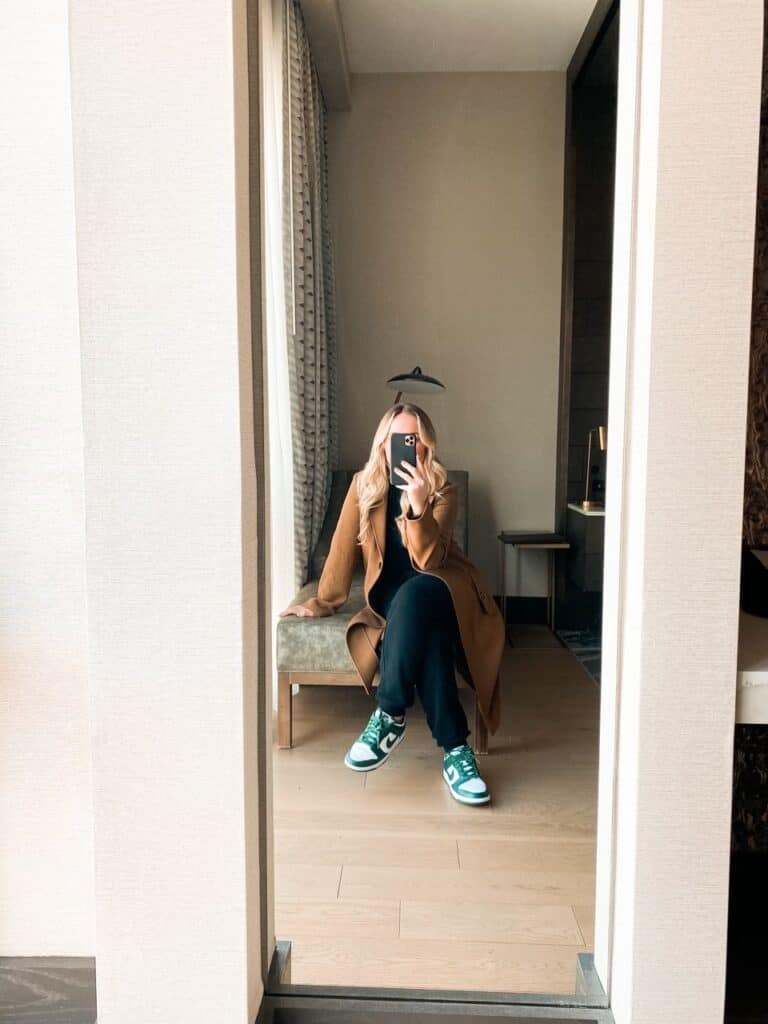 Outfit
My winter uniform this December was my Aritizia turtleneck + sweatpants –which are super cozy and come in regular and short lengths for all my short gals. As for jackets, I'm either wearing this H&M coat I've had for a few years, or I'm bundled up in my TNA Superpuff, which I HIGHLY recommend, and plan to buy the 'shorty' length next. Lastly are my 'Michigan State' Dunks.
Other Hotels to Checkout:
AC Hotel by Marriott
The Foundry Hotel Asheville, Curio Collection by Hilton
Hotel Indigo Asheville Downtown
The Omni Grove Park Inn
WHAT TO EAT
Bargello and District 42 – both in the Kimpton Arras and the best option if you want to stay close to the hotel.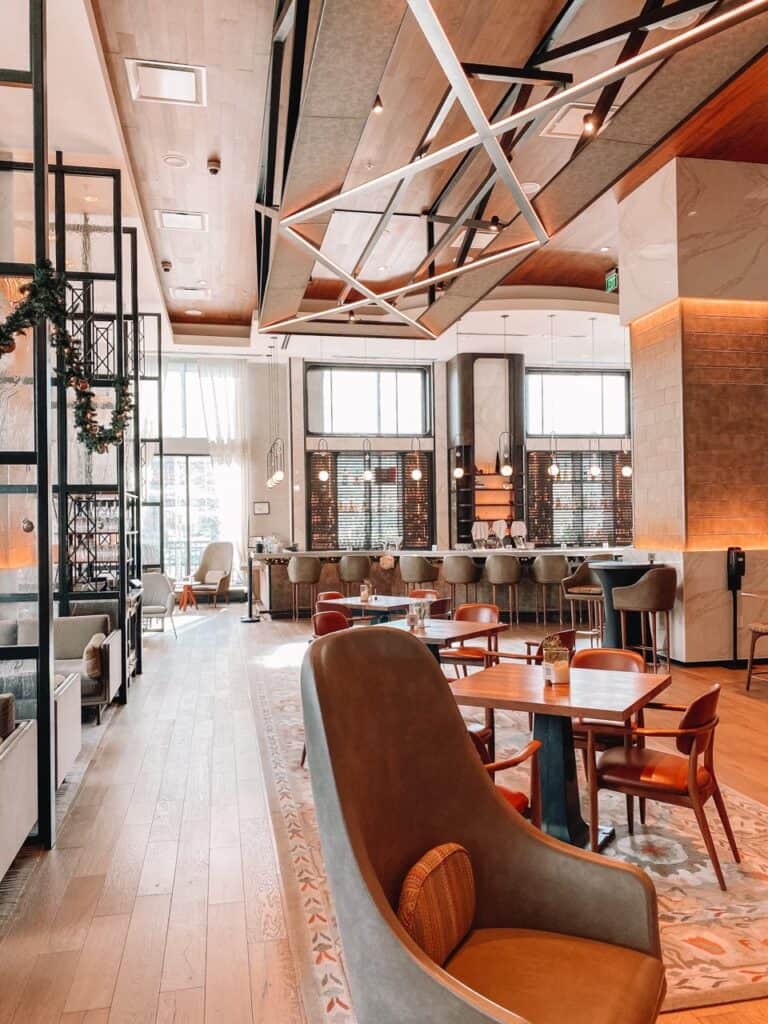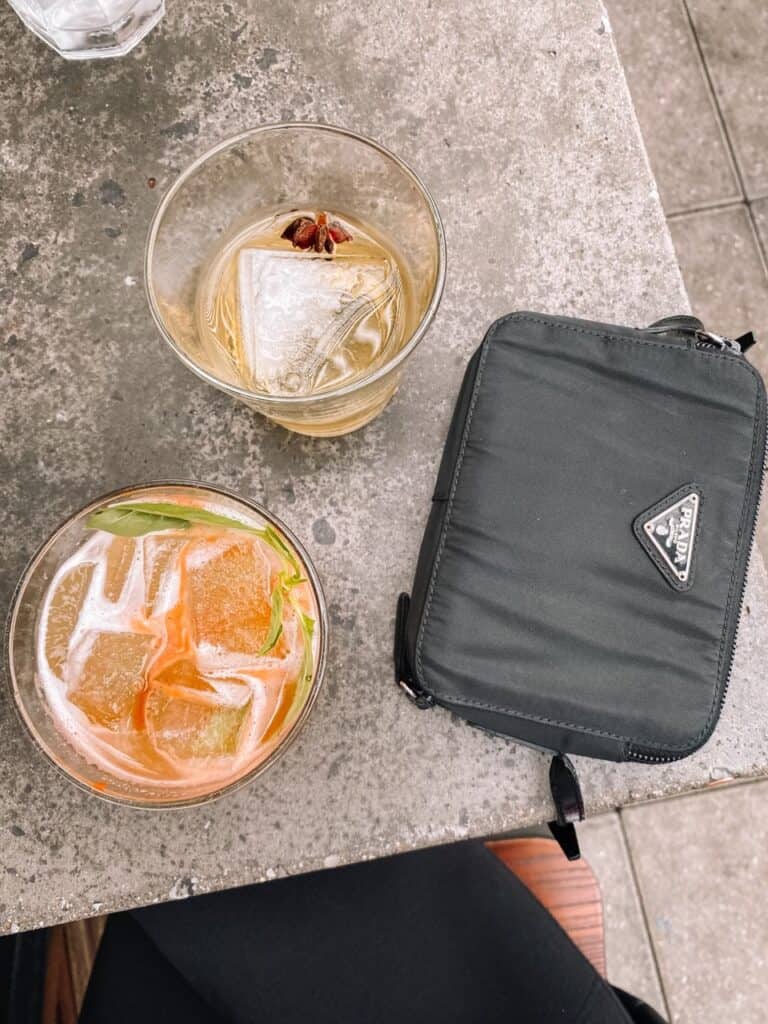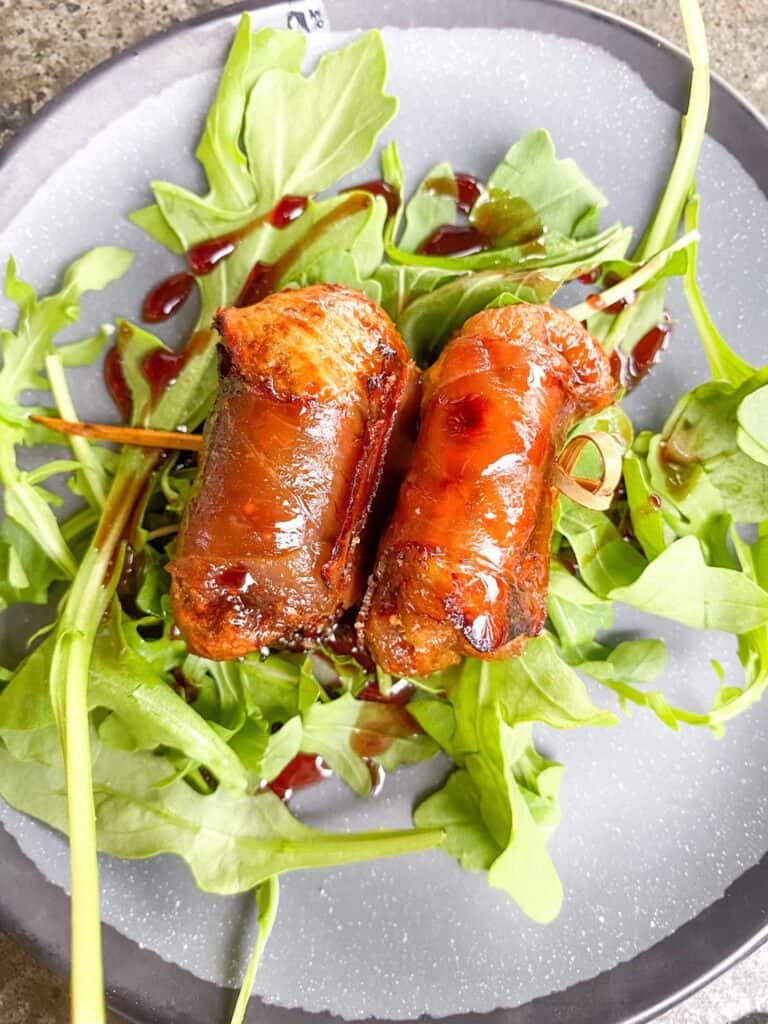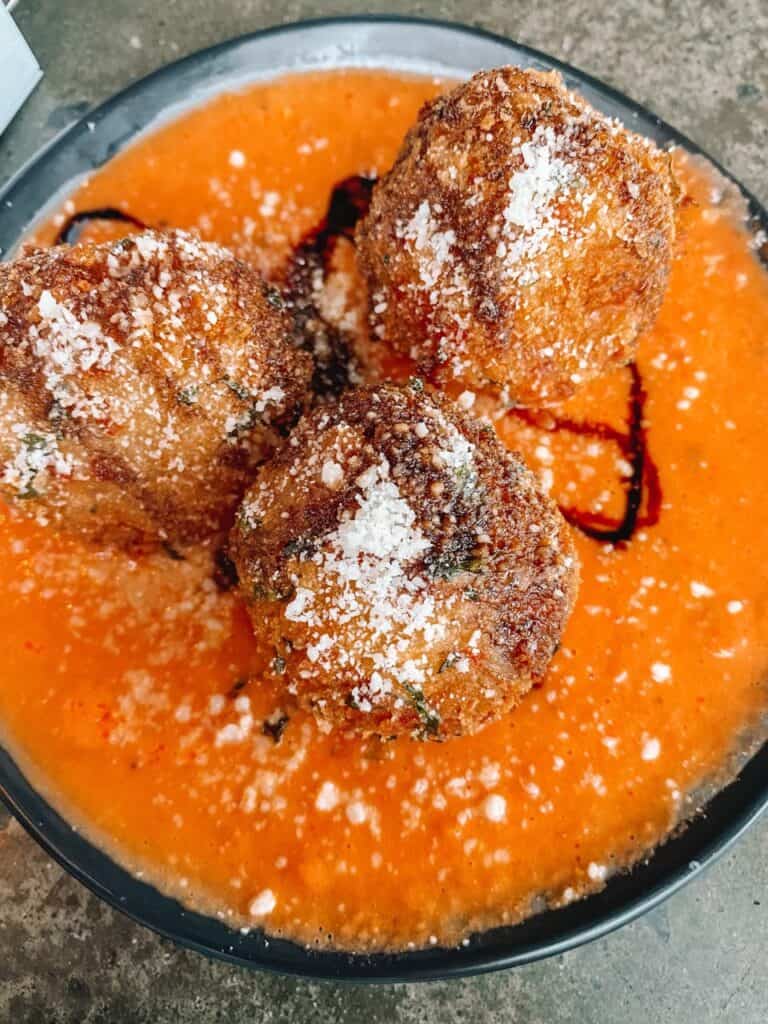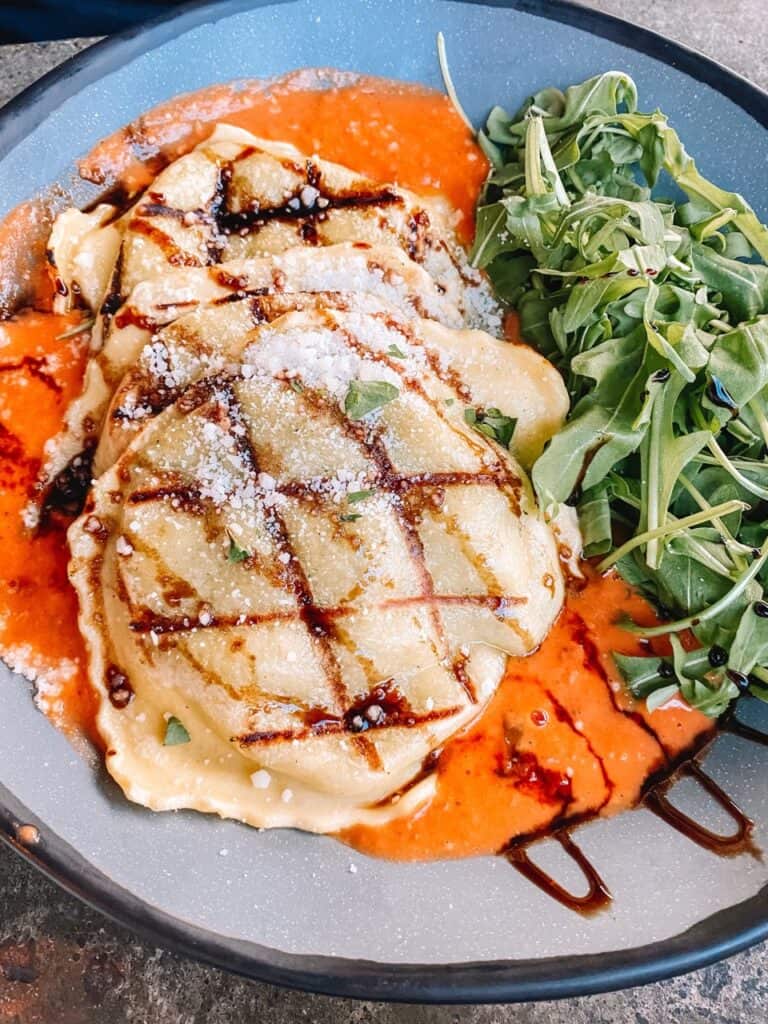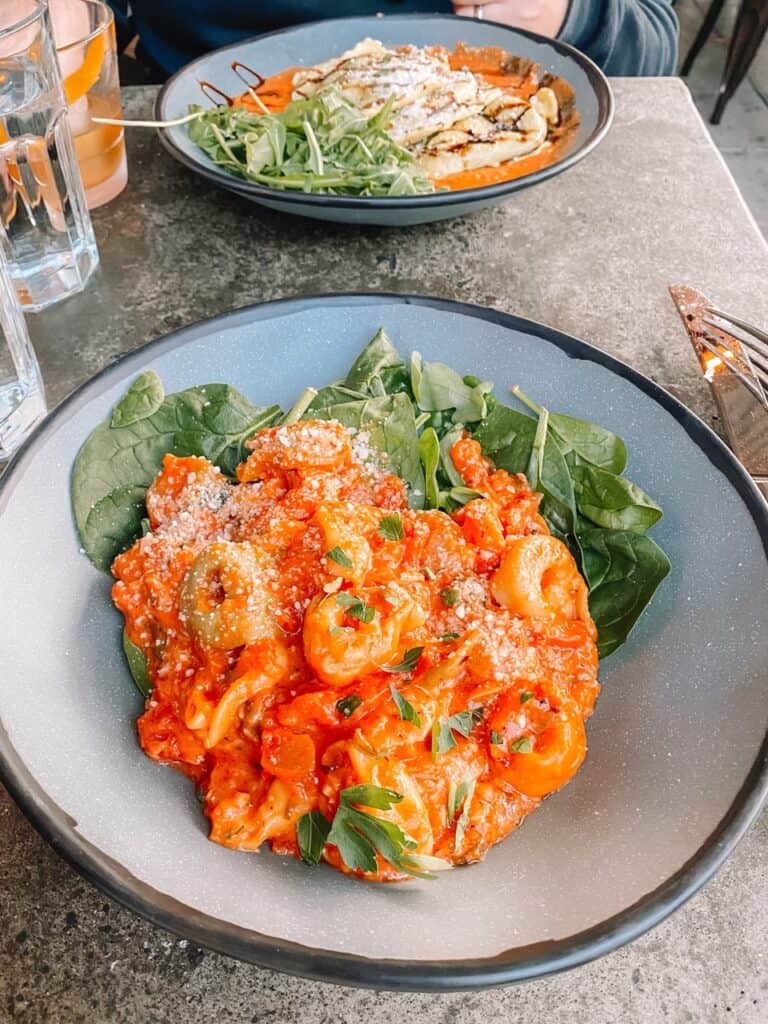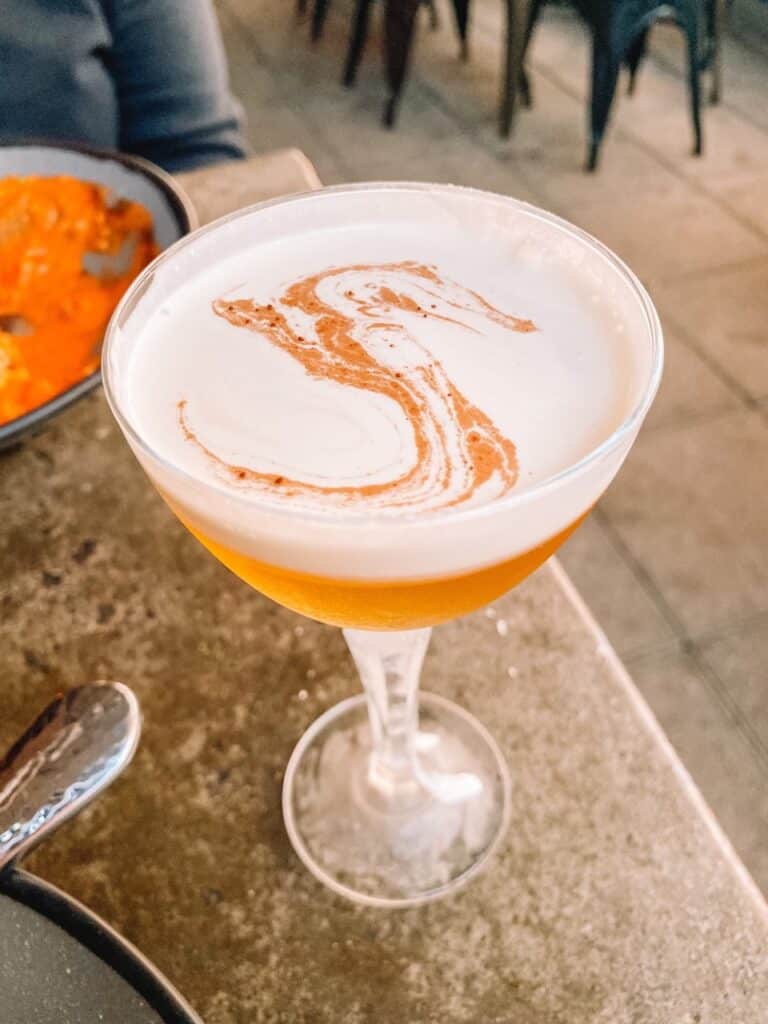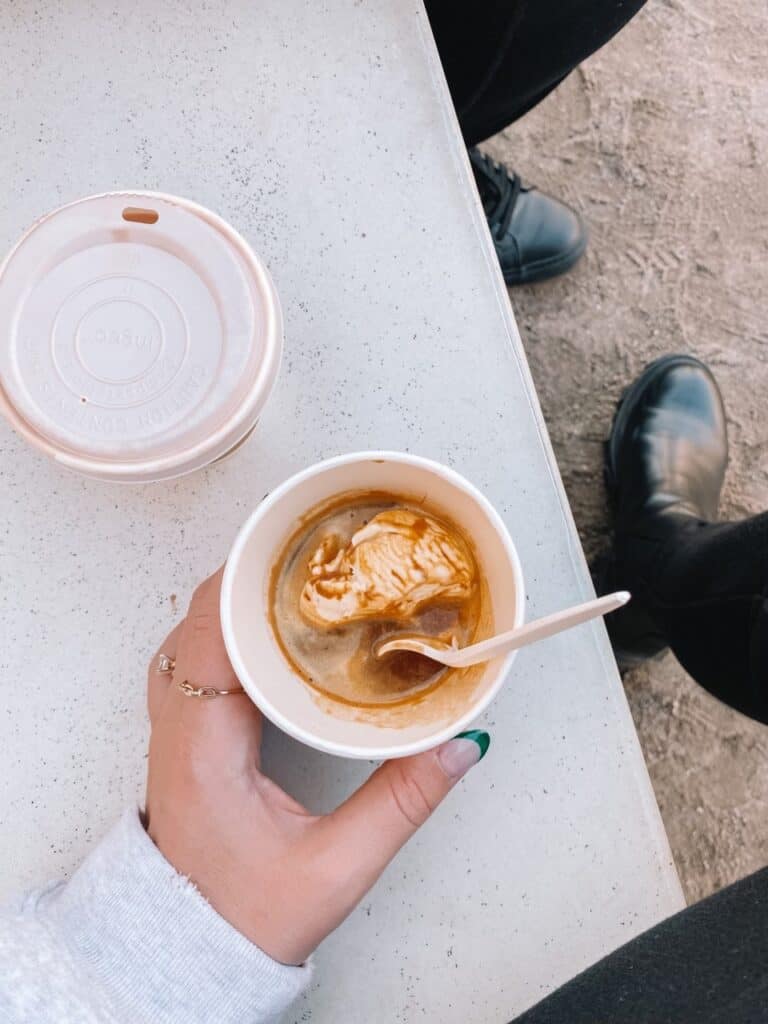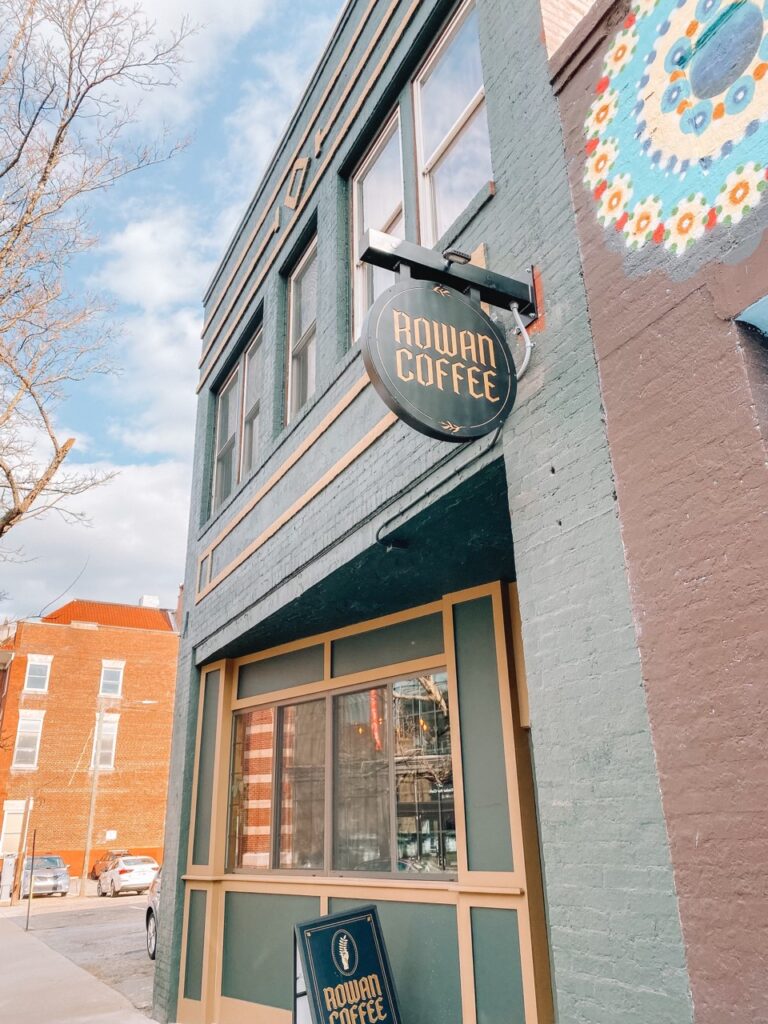 Double D's Coffee & Desserts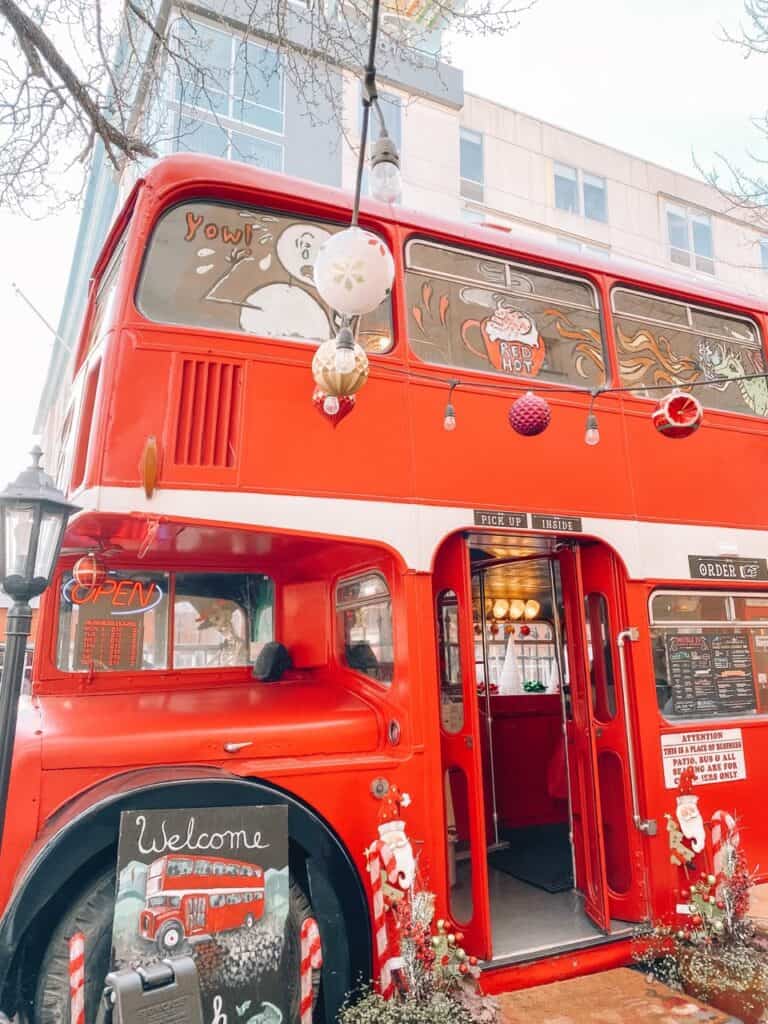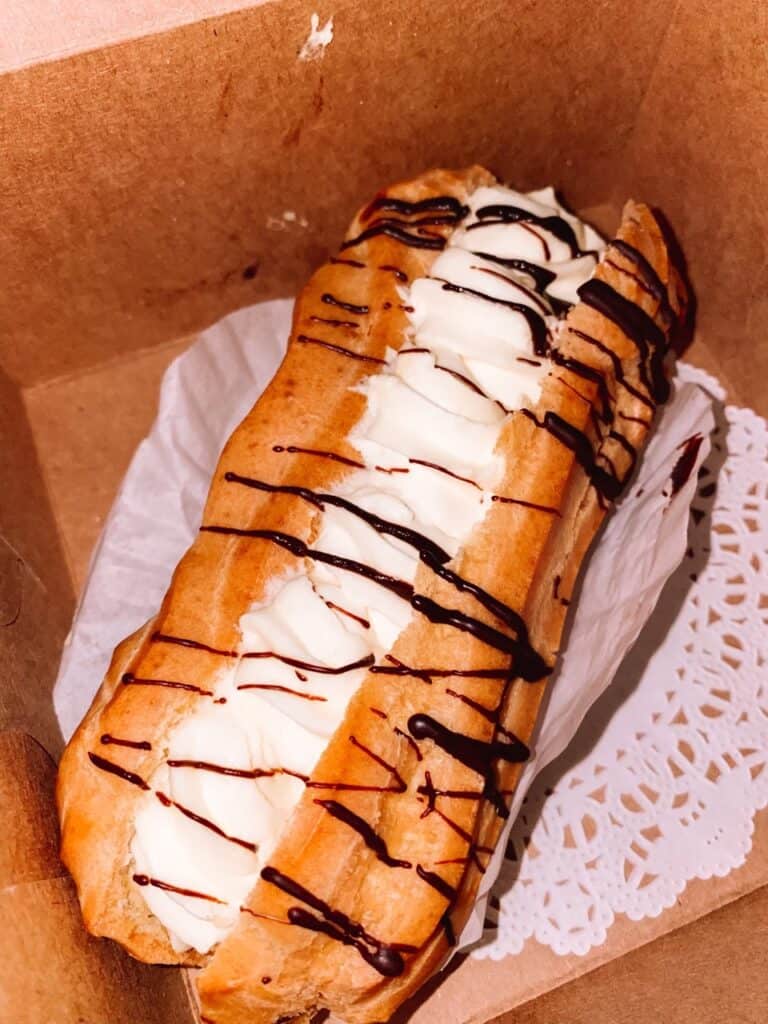 Other Eats to Check-Out:
Sovereign Remedies
White Duck Taco Shop
Biscuit Head
Antidote at Chemist Spirits
Sierra Nevada Brewing Co.
Farewell
Mamacita's Taqueria
Bhramari Brewing Company
Mellow Mushroom
Cúrate
Head to my Instagram highlights to see my entire trip to Asheville, North Carolina!