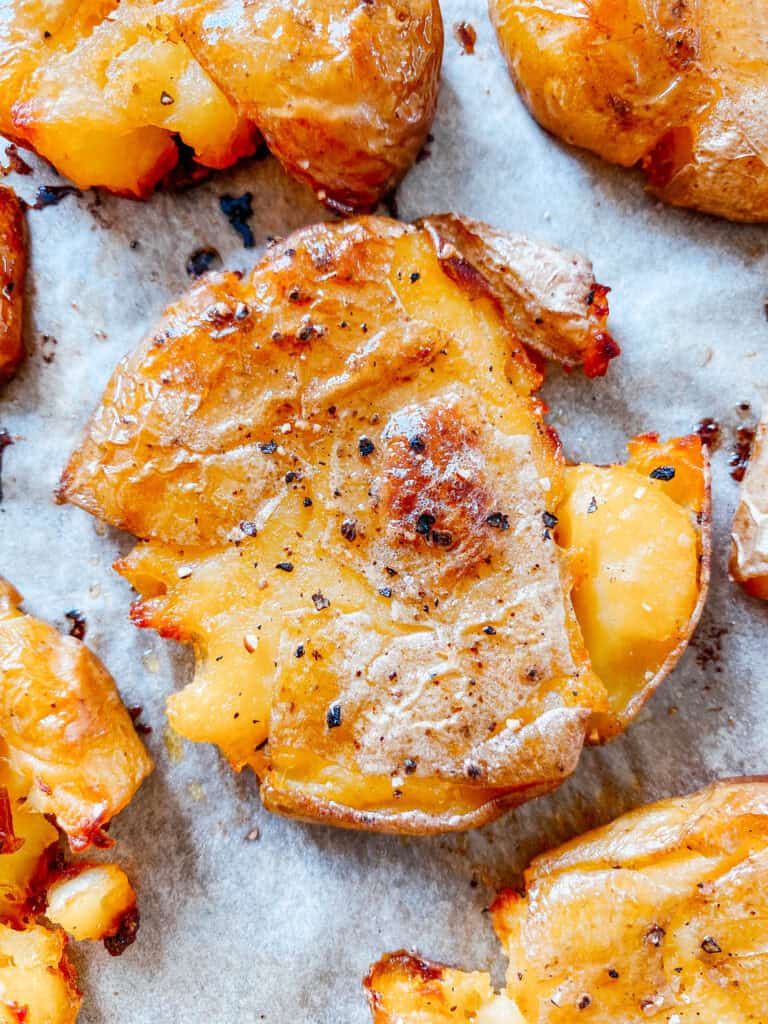 Smashed potatoes are my new go-to side for any meal these days. Really anything potato ? is a favorite for me but these are so good and easy to make. Try this recipe with any spice or sauce in your pantry and they are sure to be a crowd pleaser!
Ingredients
1

bag

baby yukon golds

1

cup

water

4

tbsp

olive oil

4

tbsp

honey

1

tbsp

black truffle oil

salt and pepper to taste
Instructions
Preheat oven to 450° and prepare a lined baking sheet with parchment paper.

Prepare instant pot with steamer basket and water. Add baby potatoes and cook on high for 10 minutes.

Once potatoes are cooked and cooled, place them on the prepared baking sheet and carefully smash all the potatoes until flattened.

In a small bowl mix the olive oil, honey, truffle oil & salt/pepper.

brush mixture on all the potatoes and bake for 20 minutes or until all potatoes are crispy and golden. ENJOY!