Explore the must-try dishes and drinks at Ko Restaurant Maui! If you're in Wailea, this spot is a must-visit. It's one of my personal favorites in Maui, offering some of the most stunning sunset views on the island. Keep reading to find out what to order on your next visit!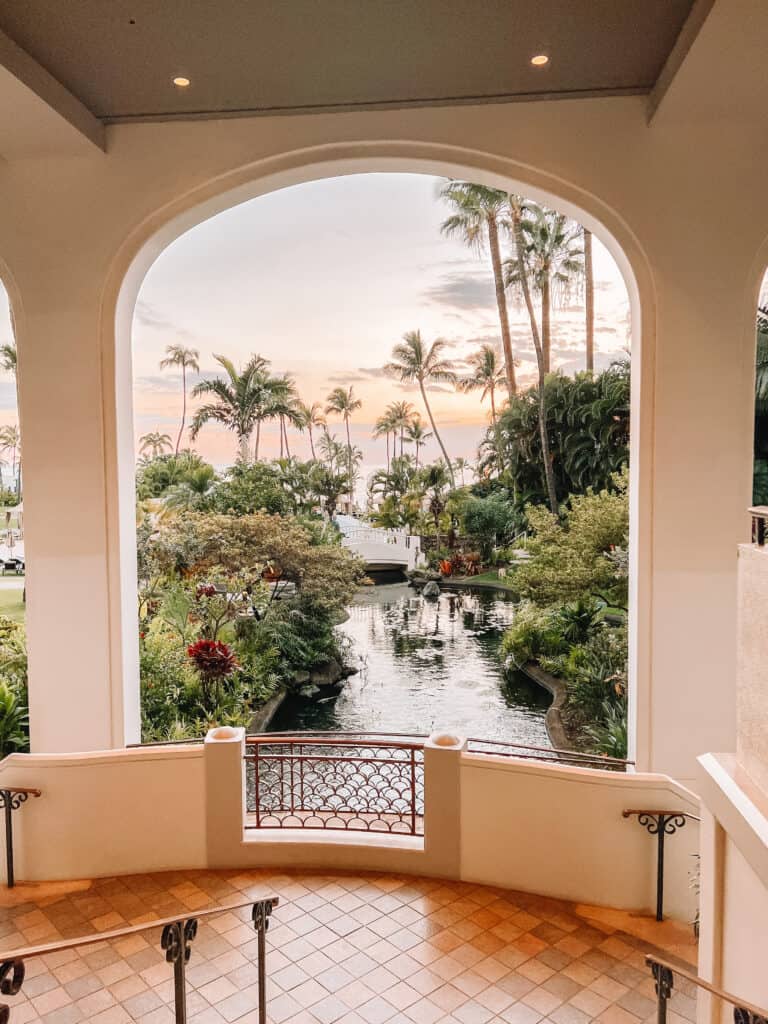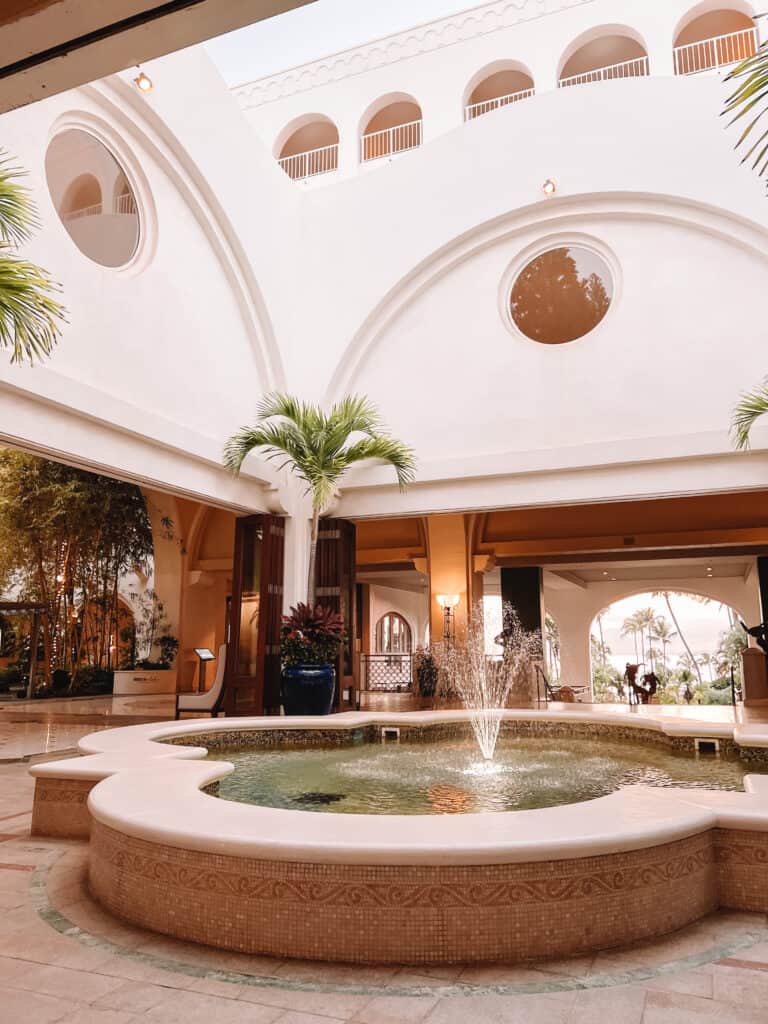 If you find yourself in Wailea, don't miss out on a visit to the Fairmont Kea Lani. This gorgeous waterfront resort in Maui is a haven of luxury, boasting exquisite dining spots, awe-inspiring sunset panoramas, and a vibrant ambiance, complete with live music as the sun goes down. Whether you're seeking relaxation or eager to dive into the finest experiences Maui has to offer, the Fairmont Kea Lani is your ultimate destination.
What to Order
Ahi on the Rock
One of the most popular appetizers at Ko is the Ahi Tuna on a Rock. It is served with a savory orange ginger miso sauce and cooked at your table on a hot stone.  If you're trying Ko for the first time, this dish is a must-order for the experience alone. However, even if you've been to Ko before, the Ahi Tuna on a Rock is sure to impress with its fresh, flavorful taste.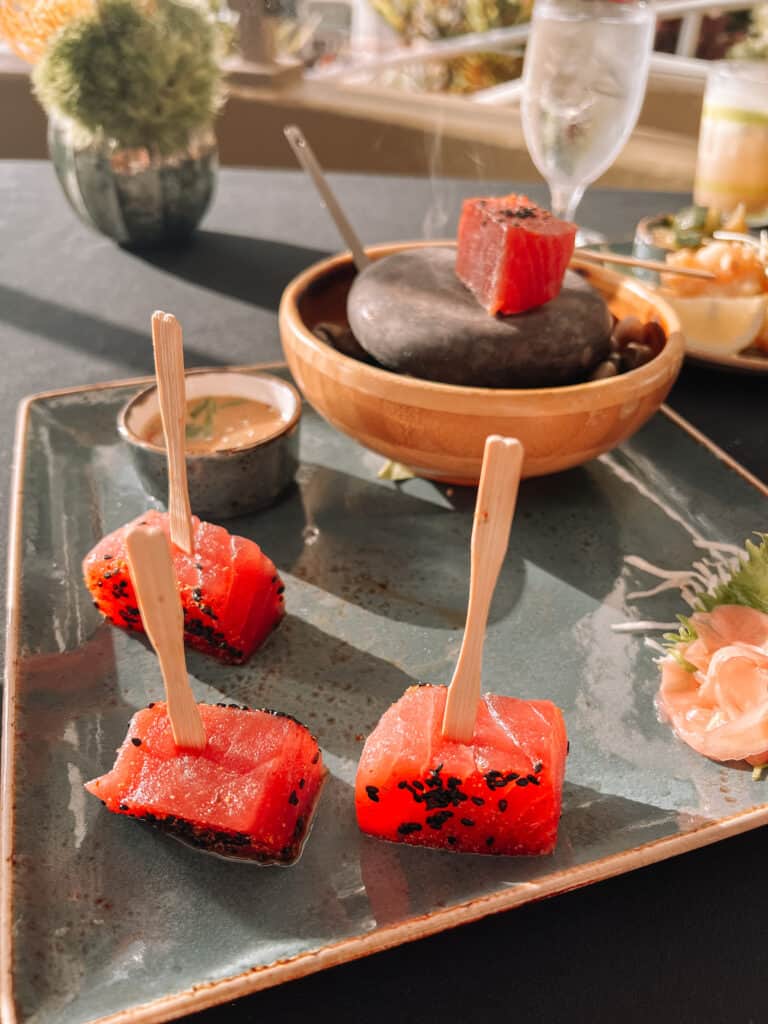 Lavender Honey Crisp Shrimp
If you're a fan of shrimp appetizers, you won't want to miss the Lavender Glazed Shrimp at Ko. This dish takes firecracker shrimp to the next level with a sweet, aromatic lavender glaze and candied macadamia nuts. The batter is light and crisp, and the shrimp are perfectly cooked. Don't forget to try the smashed sesame cucumbers served on the side – they provide a refreshing balance to the dish and are a must-try. Trust me; you'll be obsessed with this delicious appetizer.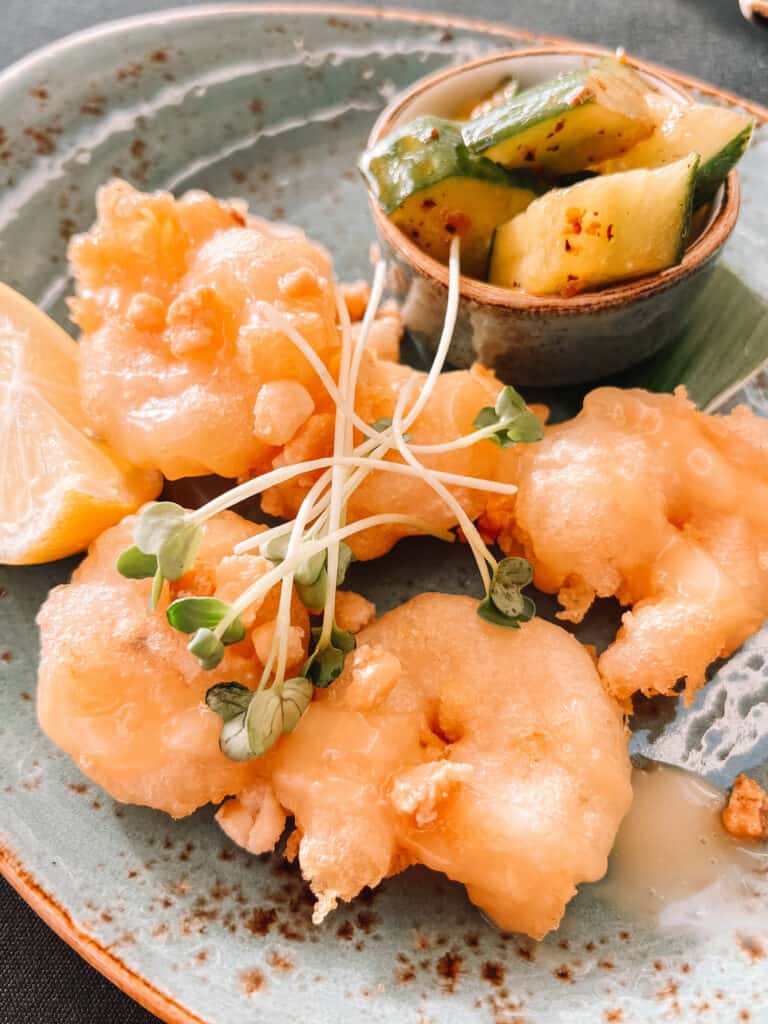 Lobster Tempura
If you're in the mood for something new and delicious, give the Lobster Tempura at Ko a try. This was my first time trying lobster tempura, and I was pleasantly surprised by how tasty it was. The lobster is coated in a light tempura batter and served with a trio of flavorful dipping sauces on the side, including sweet pineapple chile, miso aioli, and calamansi soy. However, if you can only choose one entree, I highly recommend the Seafood Lau Lau.
Seafood Lau Lau
If you love seafood and coconut, don't miss the Seafood Lau Lau at Ko. This dish is truly exceptional and was our favorite dish of the night. The presentation is unique, with the fish wrapped and cooked in a large ti leaf. The shoyu-coconut milk sauce is vibrant and slightly sweet, complementing the creamy Moloka'i sweet potato mash served on the side. I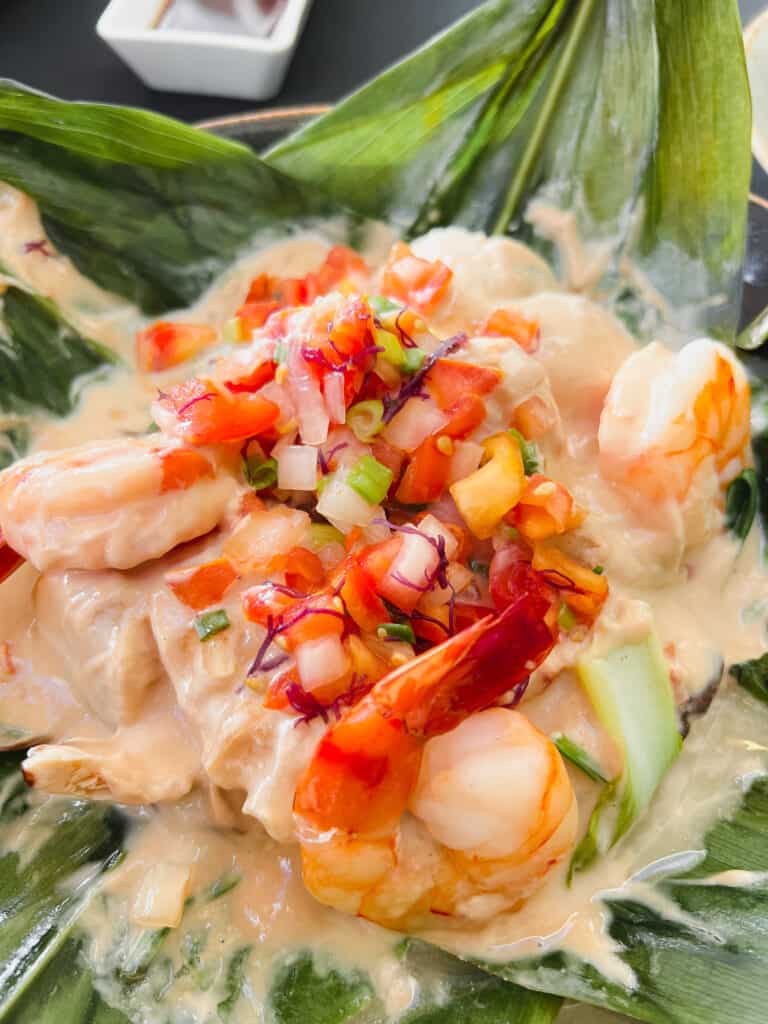 Pineapple Creme Brulee
If you're a creme brulee fan or just looking for a new dessert, you must order the Pineapple Creme Brulee. This modified version of the classic dessert is unique and may even convert those who aren't usually fans of creme brulee (like myself). In addition, Ko rotates its dessert options, so if you're visiting and it's on the menu, don't miss the opportunity to try it. You won't be disappointed.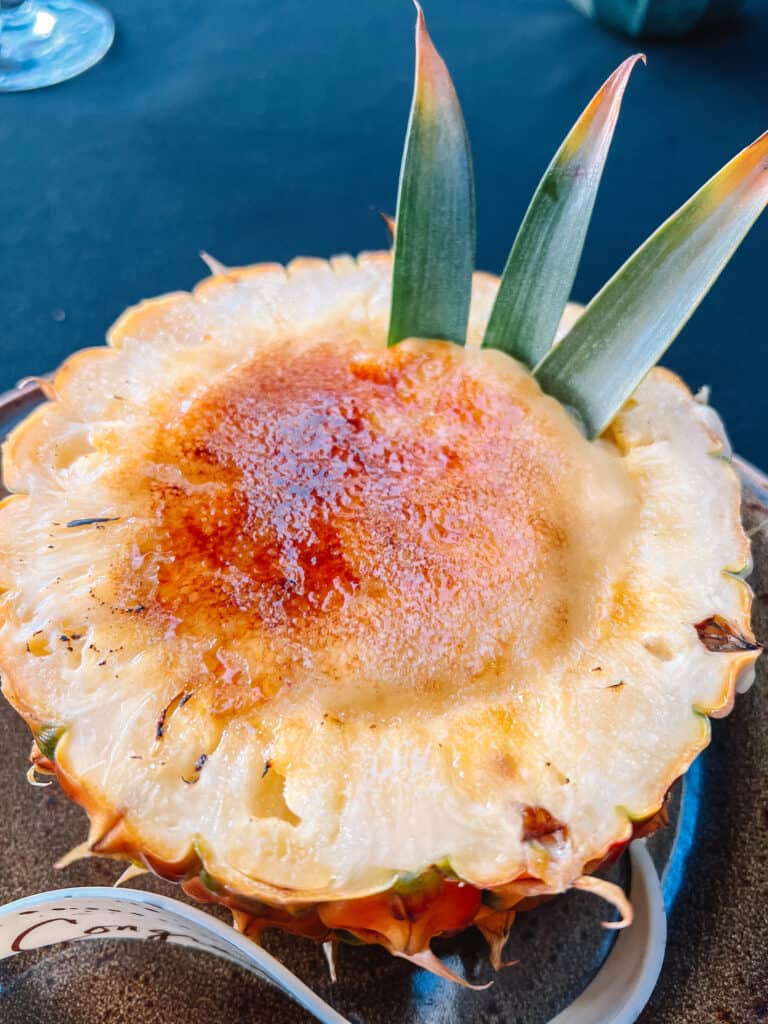 HEAD OVER TO MY INSTAGRAM AND TIKTOK TO SEE MY FAVORITE EATS!