Here's a rundown of all the food and drink you must order at Ko Restaurant Maui! This is one of our favorite restaurants in Maui and is worth a visit if you are in the Wailea area. The hotel has a great vibe and some of the most pristine sunset views. Check out the list below so you know exactly what to order on your next visit!
 \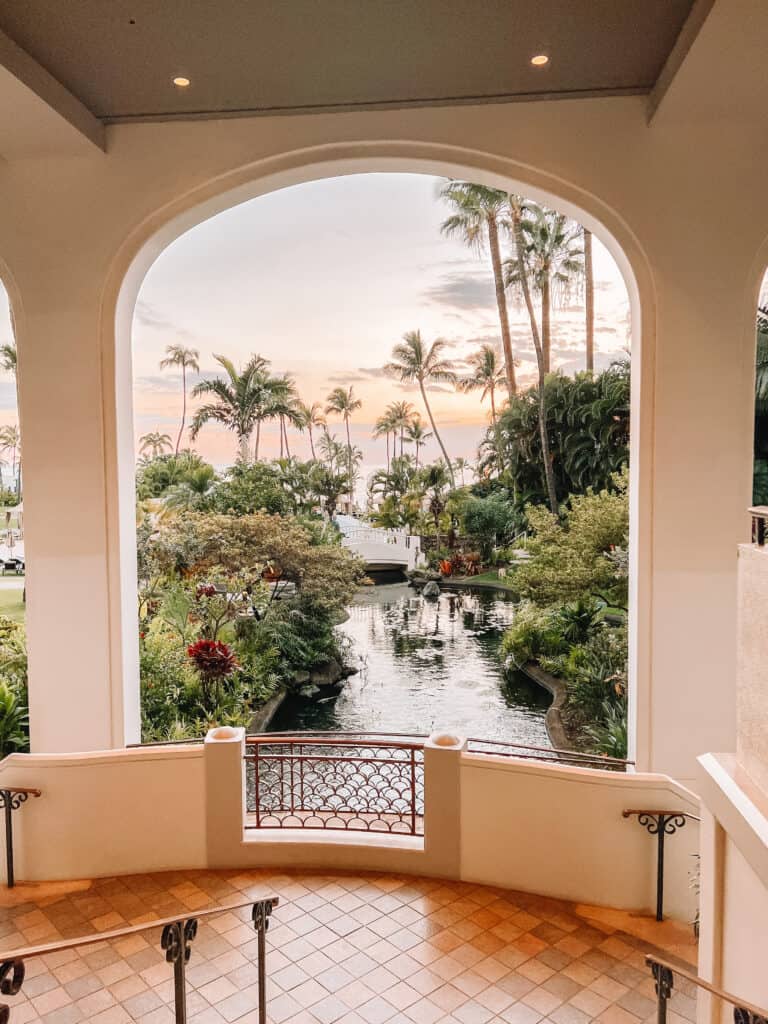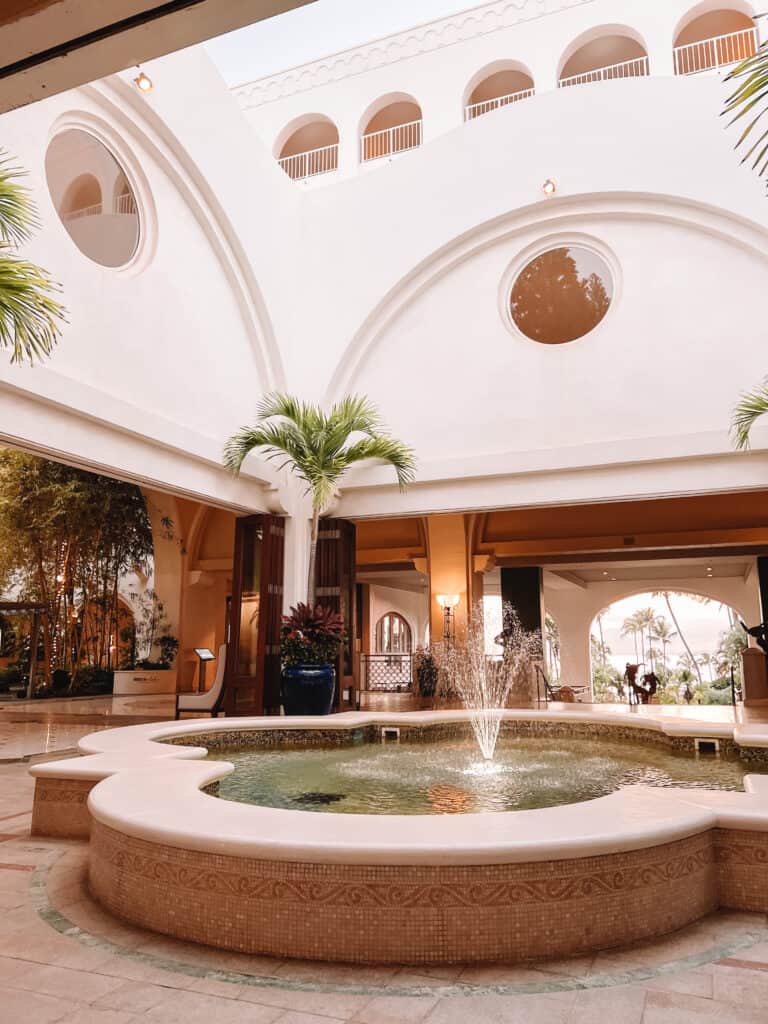 If you are staying in Wailea or just passing through, the Fairmont Kea Lani is 100% worth a visit. From the restaurants to the sunset views, this gorgeous hotel is exactly what you would expect from a waterfront resort in Maui. They even have live music in the lobby during the evening, and it's quite the vibe.
What to Order
Ahi on the Rock
Now, this is one of the most popular appetizers at Ko. The ahi is meant to be cooked at the table on a hot stone and is served with a savory orange ginger miso sauce. If this is your first time at Ko, you must order this dish at least for the experience.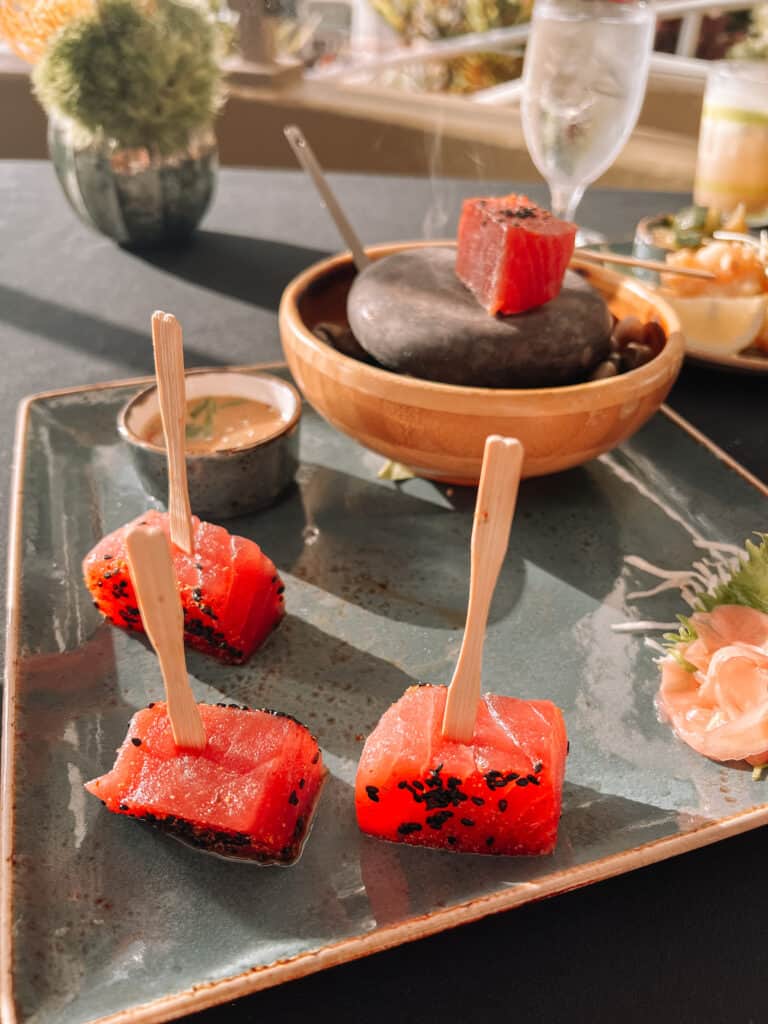 Lavender Honey Crisp Shrimp
Obsessed is the word that comes to mind when I think about this delicious shrimp appetizer. This is like an elevated version of firecracker shrimp but instead served with a sweet aromatic lavender glaze. The batter is light and crisp, and the shrimp are topped with candied macadamia nuts. Don't skip on the smashed sesame cucumbers served on the side. They are delicious and balance out the dish so well.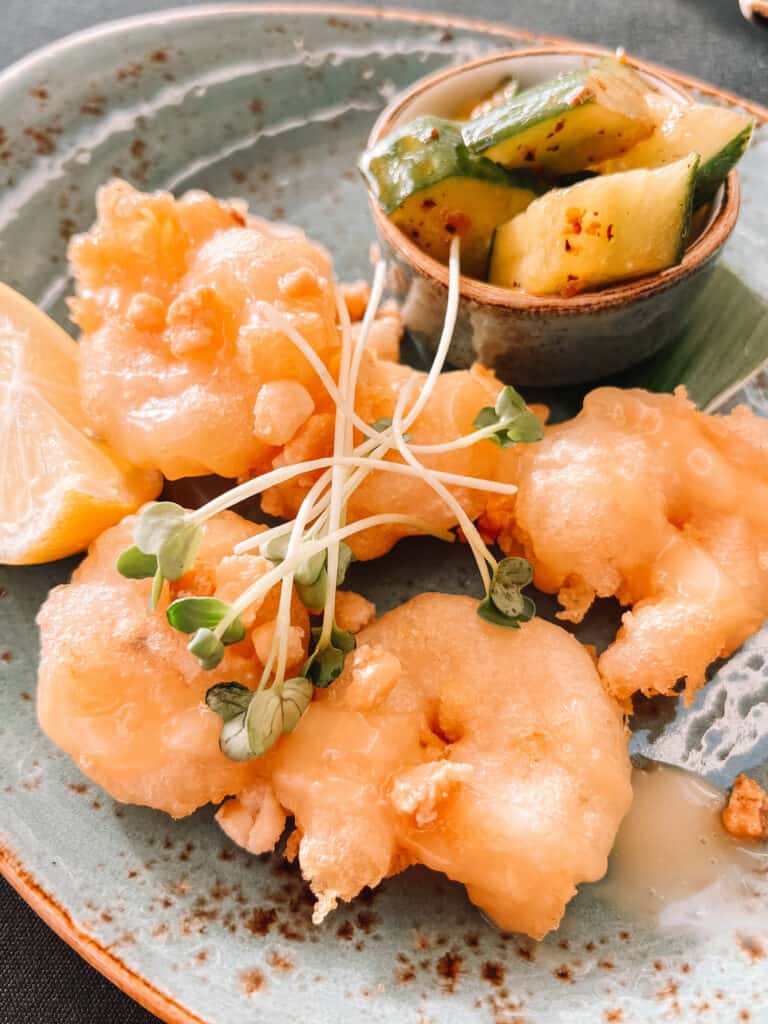 Lobster Tempura
This was my first time trying lobster tempura, and it was pretty delicious. The best part about this dish was the trio of dipping sauces they served on the side ( sweet pineapple chile, miso aioli, calamansi soy). But, if you can only pick one entree, I 100% recommend the seafood lau lau if you are between dishes.
Seafood Lau Lau
I cannot rave enough about how good this dish is! First, the presentation was so unique, and the fish was wrapped in a large Ti leaf. Second, the shoyu-coconut milk sauce is so vibrant and slightly sweet, which pairs perfectly with the Moloka'i sweet potato mash served on the side. If you are a fan of seafood and anything coconut, this is the dish for you.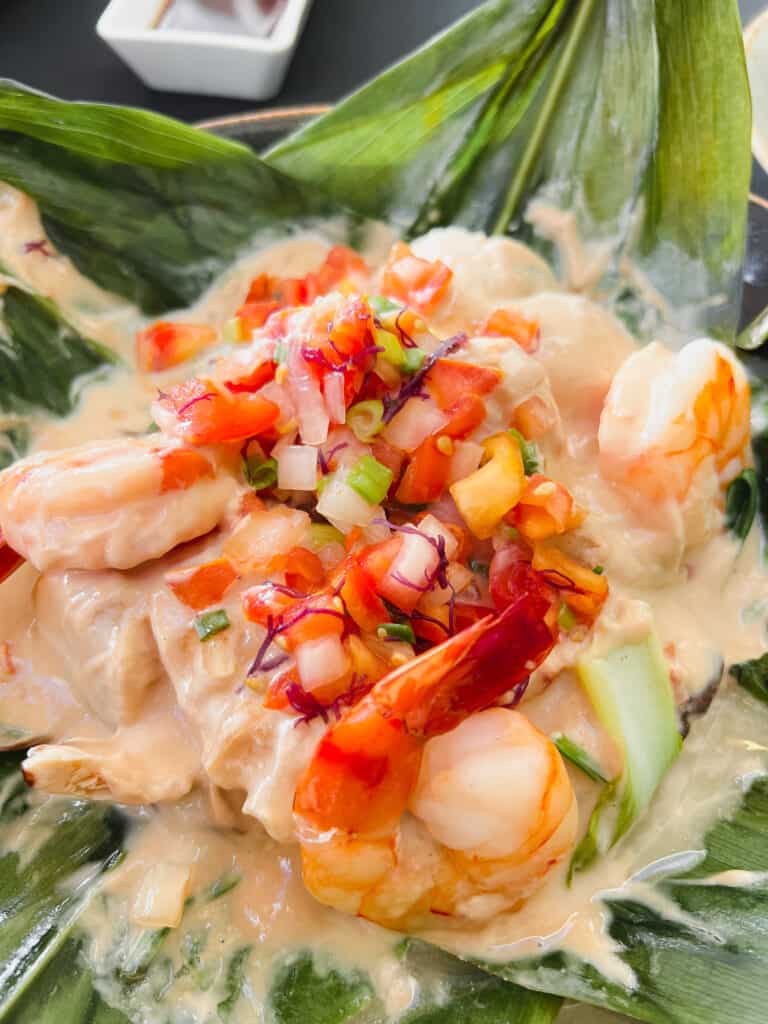 Pineapple Creme Brulee
Never have I never liked creme brulee until I had the pineapple version from Ko. The restaurant is known to rotate its desserts, so if you are visiting and this is on the list, you must try it.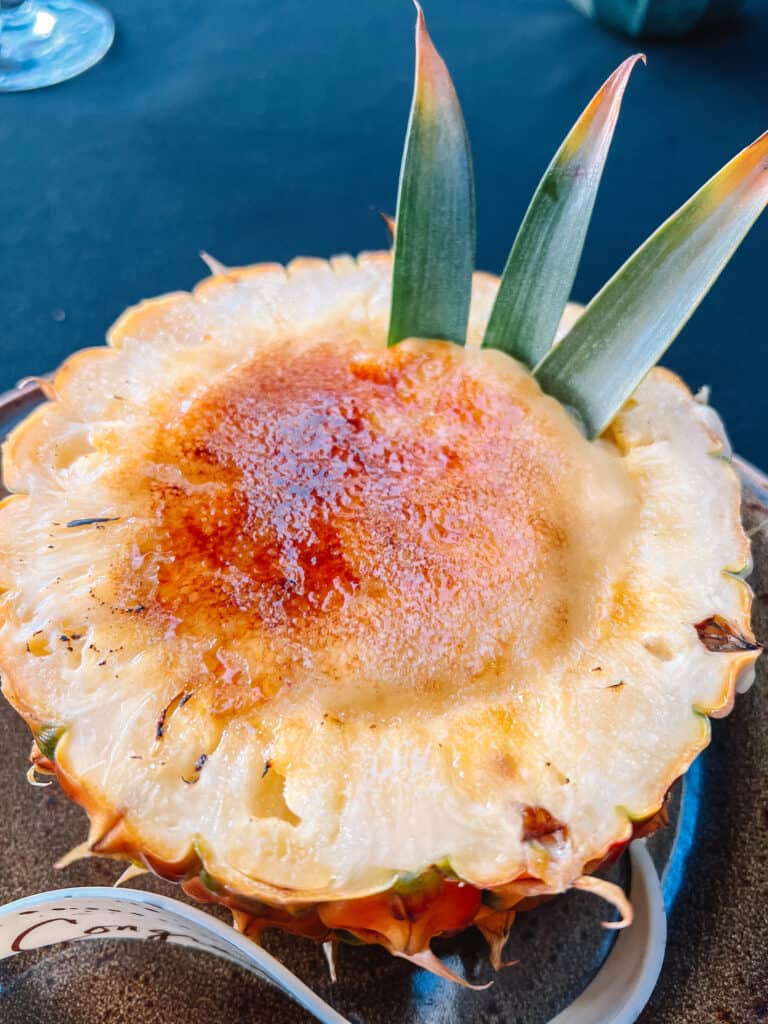 HEAD OVER TO MY INSTAGRAM AND TIKTOK TO SEE MY FAVORITE NYC EATS!