This post is about the must-try dishes and drinks at Strada Italiano in Asheville, NC. If you're looking for delicious Italian cuisine in a charming atmosphere, Strada Italiano should be on your radar. Located in the heart of downtown Asheville, this restaurant offers a wide range of Italian dishes and refreshing cocktails. Keep reading to discover our top picks for what to order on your next visit to Strada Italiano in Asheville.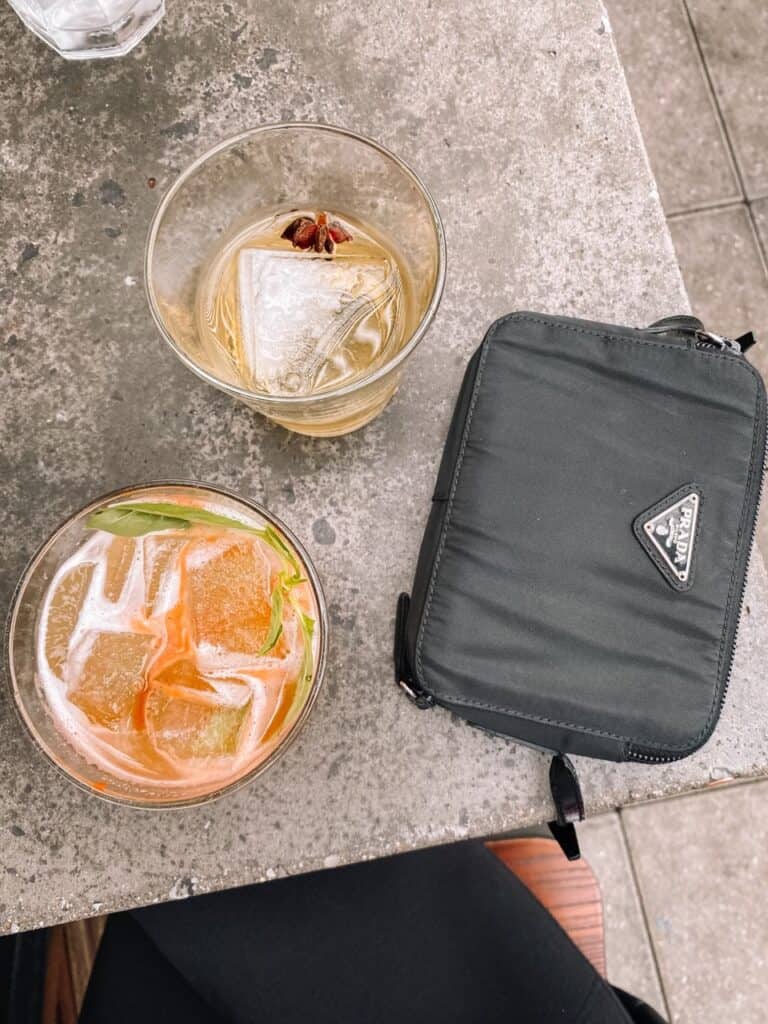 WHAT TO ORDER
TUSCAN STUFFED FIGS
The Tuscan Stuffed Figs at Strada Italiano are a must-try appetizer. These figs are filled with creamy and flavorful basil-whipped goat cheese wrapped in savory prosciutto. They are then served on a bed of arugula and drizzled with a Chianti reduction for a sweet and tangy finish. The combination of textures and flavors in these stuffed figs makes them a must-order appetizer.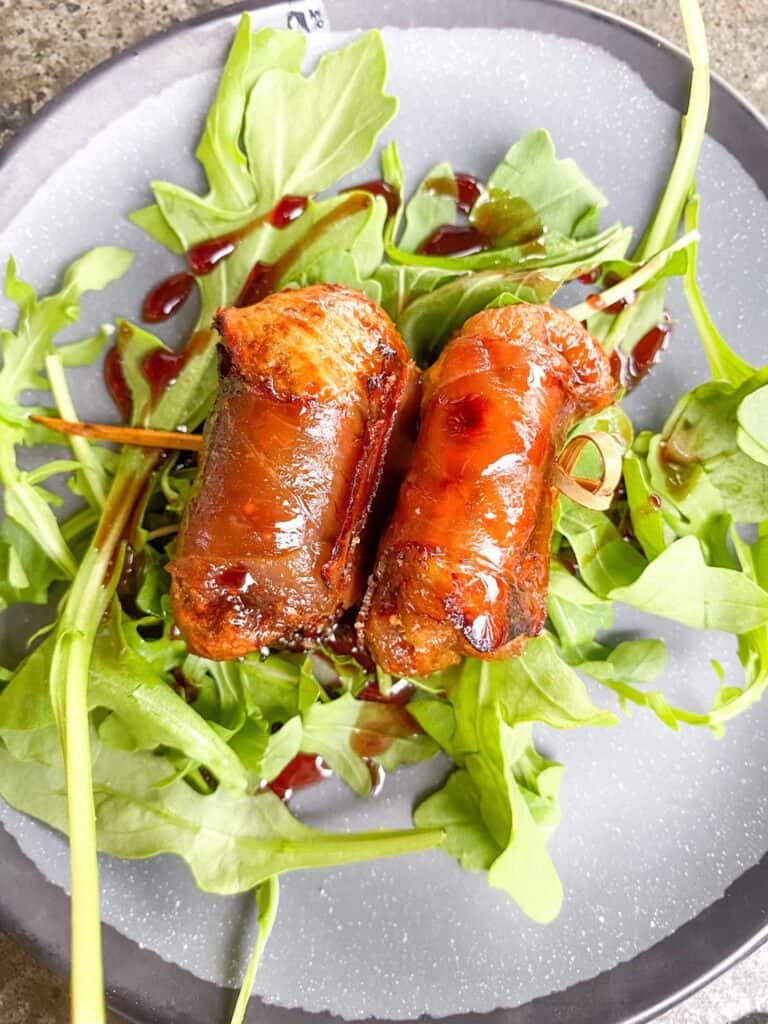 ARANCINI
These savory fried arancini balls are filled with mozzarella and flavorful risotto, making for one tasty bite. They are served with a rich sherry tomato cream sauce and a balsamic reduction, adding depth and complexity to the dish. The pecorino romano adds a touch of saltiness and the perfect finishing touch for these delicious arancini.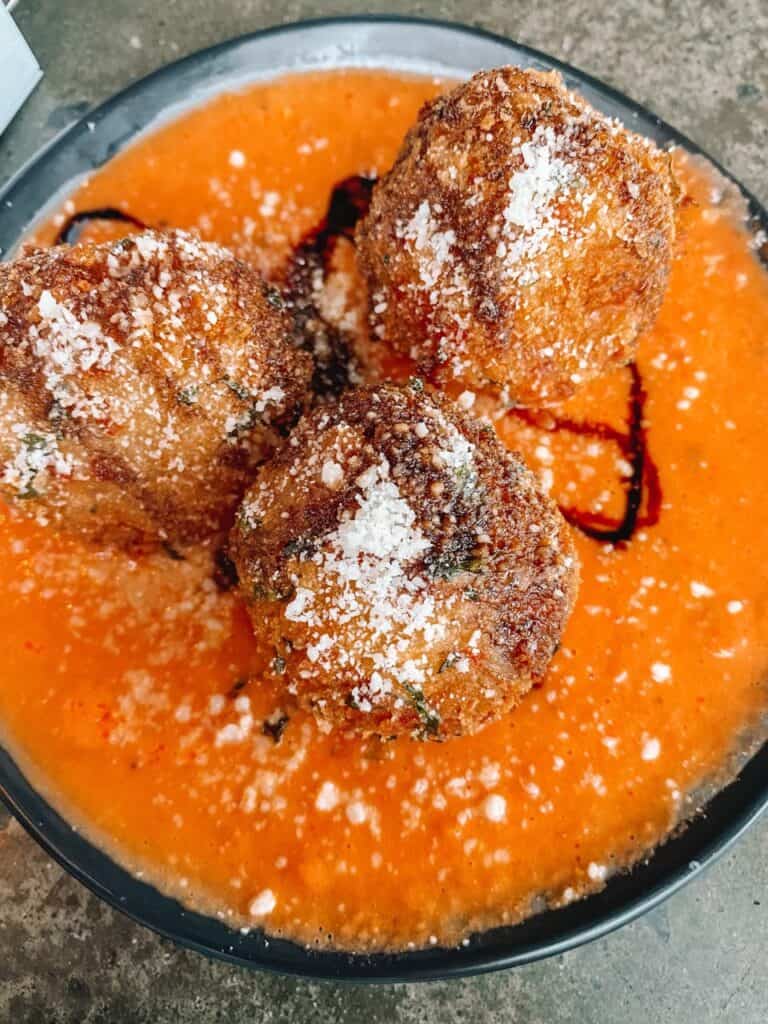 Grilled Florentine Ravioli
The Grilled Florentine Ravioli at Strada Italiano is a must-try for all pasta lovers. These ravioli are filled with a blend of spinach and ricotta cheese and served on a bed of arugula with a rich sherry tomato cream sauce. It's then topped with a drizzle of balsamic reduction and a sprinkle of pecorino cheese. This dish's combination of flavors and textures is truly indulgent and will leave you wanting more.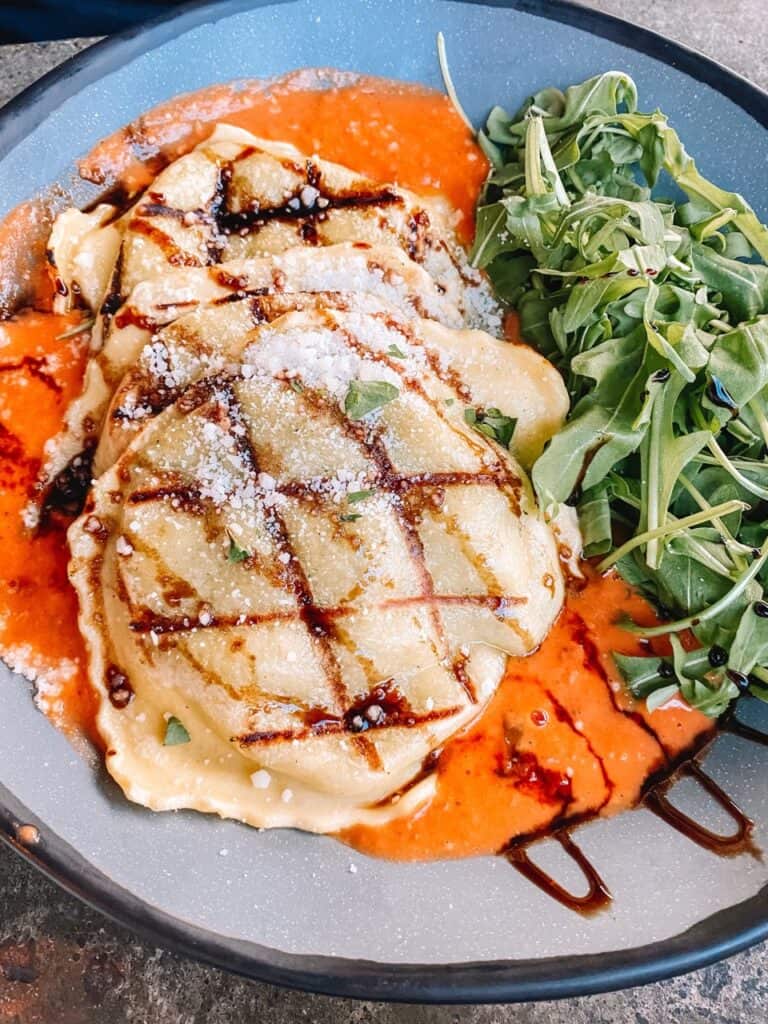 Tortellini Alla Vodka
My husband ordered this dish and was a big fan! The imported tri-color cheese-filled tortellini is perfectly cooked and served in a creamy tomato basil vodka sauce. The dish is served on a bed of fresh spinach, adding a touch of greens to the rich and flavorful meal. Combining the creamy sauce and the cheese-filled pasta will satisfy your taste buds and leave you craving more.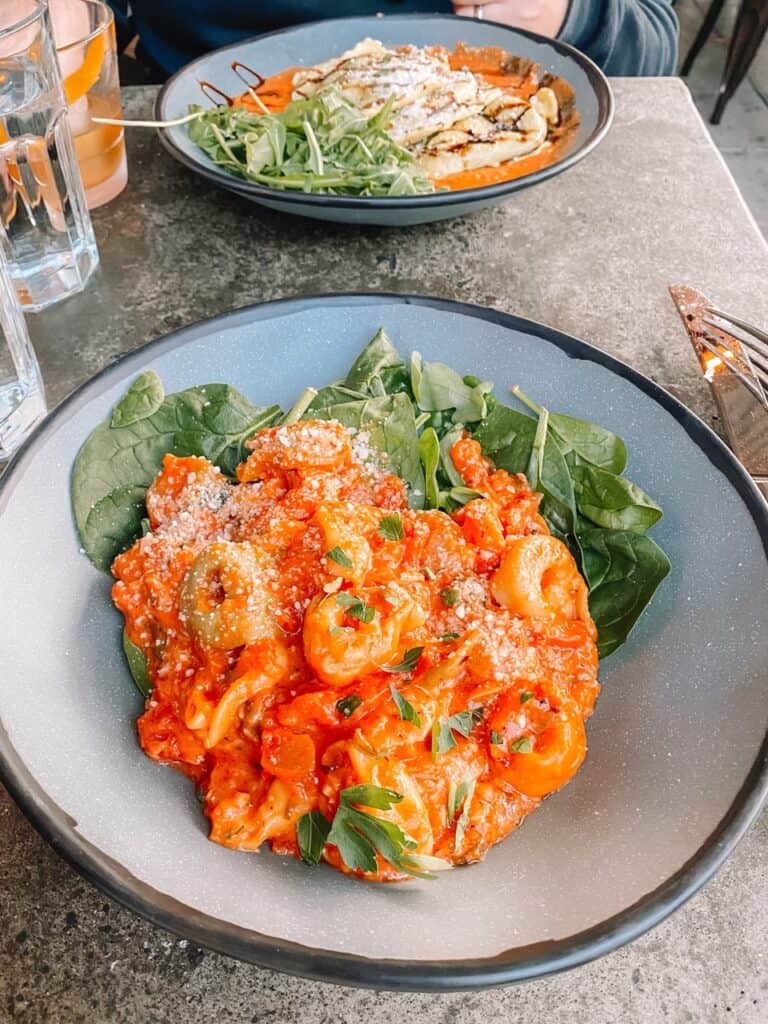 Drinks
There is a long list of wine and cocktail options at Strada. Be sure to try the Buttercup, Almond Cloud, or Thalia on your next visit to this Asheville restaurant.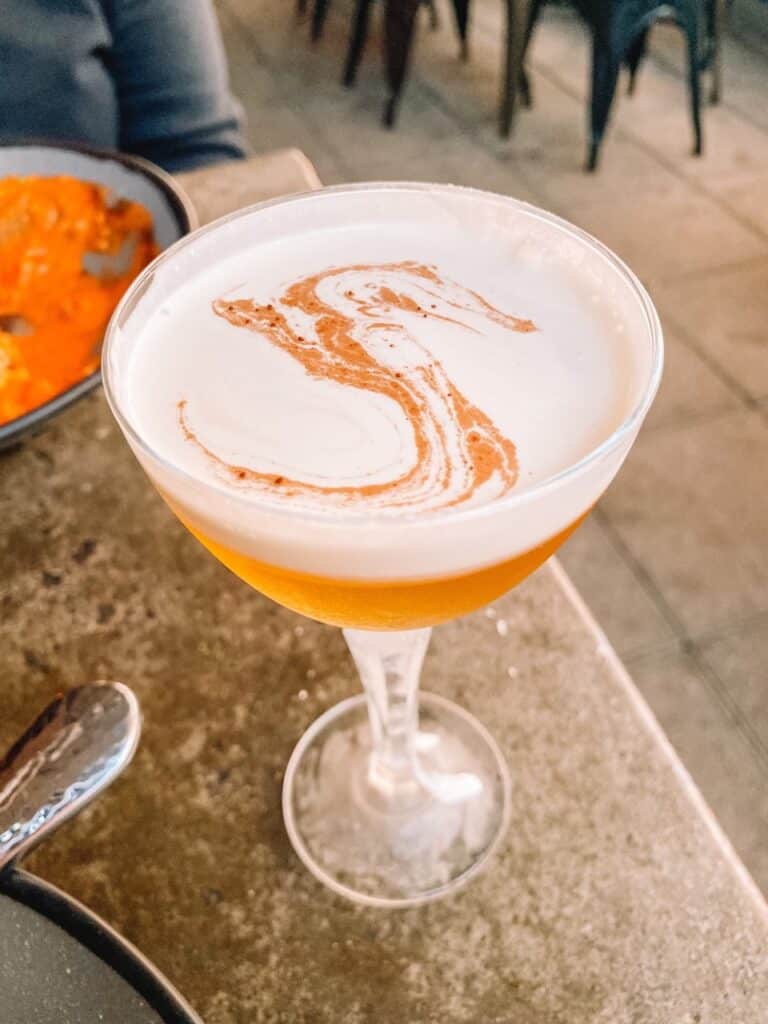 HEAD OVER TO MY INSTAGRAM AND TIKTOK TO SEE MY FAVORITE EATS!