The Hamptons offer a unique escape for New Yorkers looking to unwind from the fast pace of city life. It's a literal breath of fresh air and a welcome respite from the daily grind. And you don't need a month-long rental to enjoy all that the Hamptons have to offer. Join me for a guide to a perfect weekend in the Hamptons, tailored for those with only a few days to spare. In this guide, I've got all the insider tips to ensure you make the absolute most of your time out east.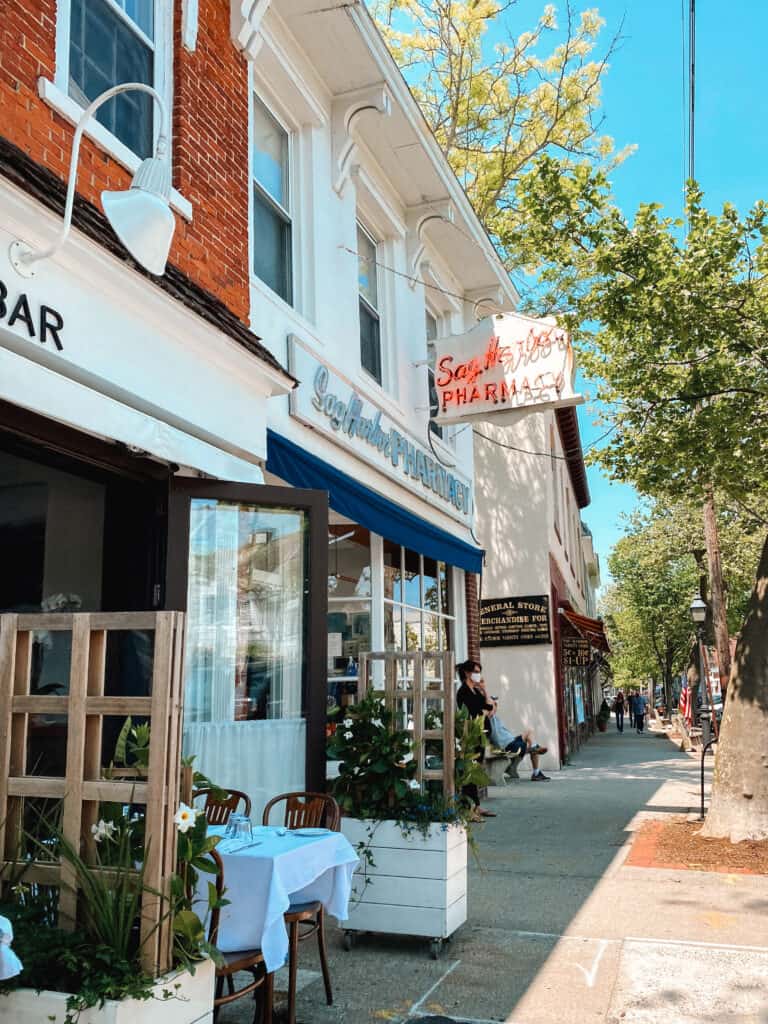 NYC TO THE HAMPTONS
Getting to the Hamptons from NYC can be a breeze, or it might turn into a bit of an odyssey, depending on the season and time of day. Here's a quick rundown by mode of transport:
By Car:
For maximum flexibility, hitting the road is the way to go. Hop on the Long Island Expressway (I-495), take exit 70, and follow the signs for Route 27 East. This picturesque route will lead you through Southampton, Bridgehampton, and eventually to Montauk.
By Train:
If you're in the mood for a more laid-back journey, the Long Island Rail Road (LIRR) offers direct service from Penn Station to various Hamptons hotspots. The trip usually clocks in at around 2-3 hours. You can hop off at sought-after stops like East Hampton, Southampton, and Montauk.
By Bus:
Craving convenience and affordability? Several bus services link NYC to the Hamptons, providing a fuss-free option. Depending on traffic, the journey typically takes anywhere from 2.5 to 4 hours.
Best Times to Travel:
Weekdays: Opting for a weekday escape (Monday to Thursday) typically means smoother traffic and better chances for snagging accommodations and restaurant reservations.
Early Mornings or Late Evenings: To sidestep any traffic snarls, think about hitting the road bright and early in the morning or making your journey later in the evening.
Steer Clear of Rush Hours: If you're behind the wheel, aim to steer clear of NYC's Friday afternoon hustle and bustle. Likewise, heading back into the city on Sunday evenings can mean thicker traffic.
Off-Peak Season: Planning your getaway for late spring or early fall? You're onto something. The weather's still lovely, but the crowds are thinner compared to the bustling summer months.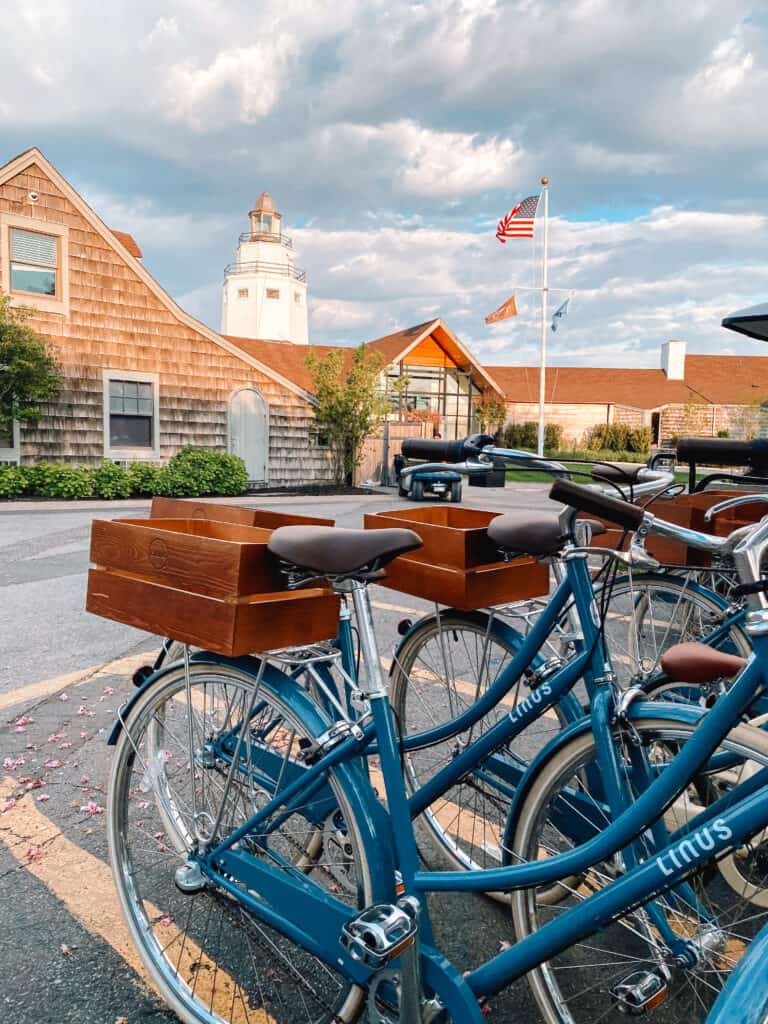 TOWNES IN THE HAMPTONS
Southampton: Picture a place of refined elegance. Here, you'll find streets lined with upscale boutiques and charming cafes. The estates here are sprawling and exude a timeless vibe. It's where classic meets contemporary most delightfully.
Bridgehampton: Bridgehampton, a true gem for those in the know. Here, you'll experience a unique blend of rural charm and upscale living. Think quaint farm stands selling fresh produce alongside high-end boutiques and shops.
East Hampton: East Hampton is where sophistication takes a leisurely stroll on the beach. Imagine a place where the air is tinged with a relaxed, beachy vibe but with a touch of refined elegance. You'll find quaint boutiques, art galleries, and restaurants that exude an understated yet undeniable sense of style.
Amagansett: Amagansett is where you'll find a perfect blend of old-world charm and modern sophistication. It's known for its pristine beaches and vibrant community. The village center boasts boutique shops, local eateries, and a warm, welcoming atmosphere that makes you feel right at home.
Sag Harbor: Sag Harbor is like a storybook village with its picturesque streets and historic architecture. This town is a haven for arts and culture, with galleries, theaters, and a lively creative scene. The harbor itself is lined with charming shops, eateries, and boats bobbing in the water.
Montauk: Montauk, at the very tip of Long Island, is where you'll find a laid-back, surfer vibe mixed with a touch of luxury. It's all about endless beaches, fishing boats, and a vibrant nightlife scene. Whether you're into water sports or want to soak up the sun, Montauk has it all.
Quogue: Quogue is a hidden oasis within the Hamptons, offering a tranquil escape from the more bustling towns. It's a small village with a tight-knit community, beautiful beaches, and a peaceful atmosphere. Quogue's natural beauty is its main attraction, making it a serene getaway spot.
Westhampton Beach: Westhampton Beach is where you'll find a balance between family-friendly fun and sophisticated relaxation. It has a charming Main Street with shops, restaurants, and theaters.
Water Mill: Water Mill is a quiet, scenic town known for its historic water mill and picturesque landscapes. It's a haven for artists and nature lovers, with beautiful gardens, serene ponds, and charming country homes.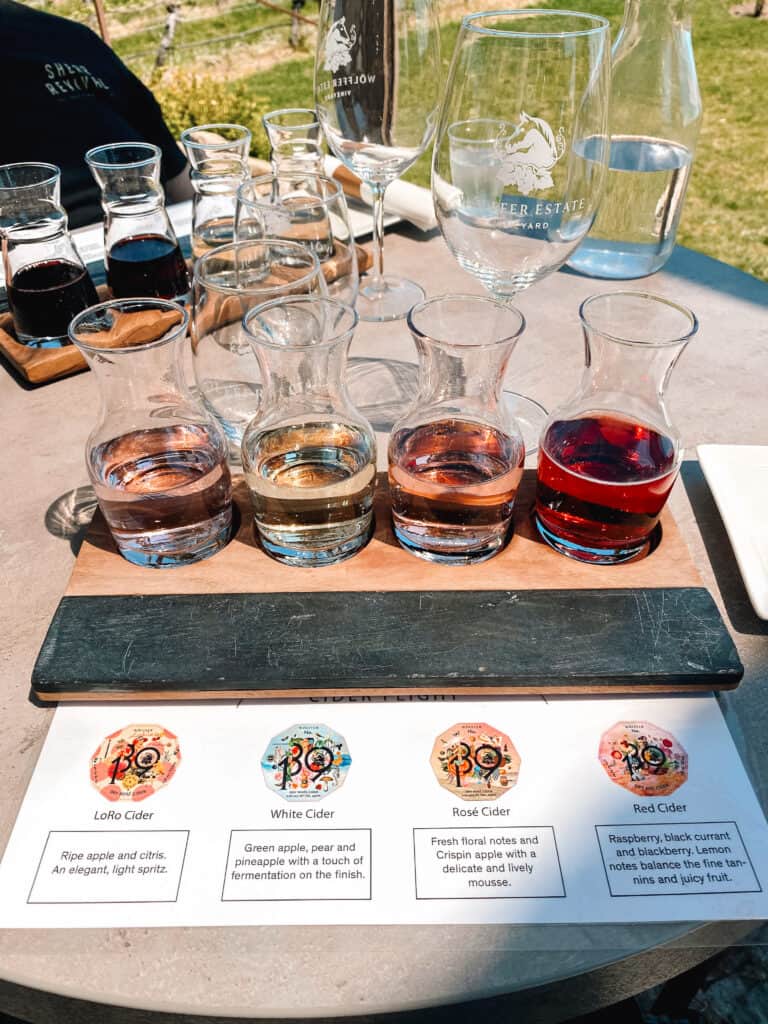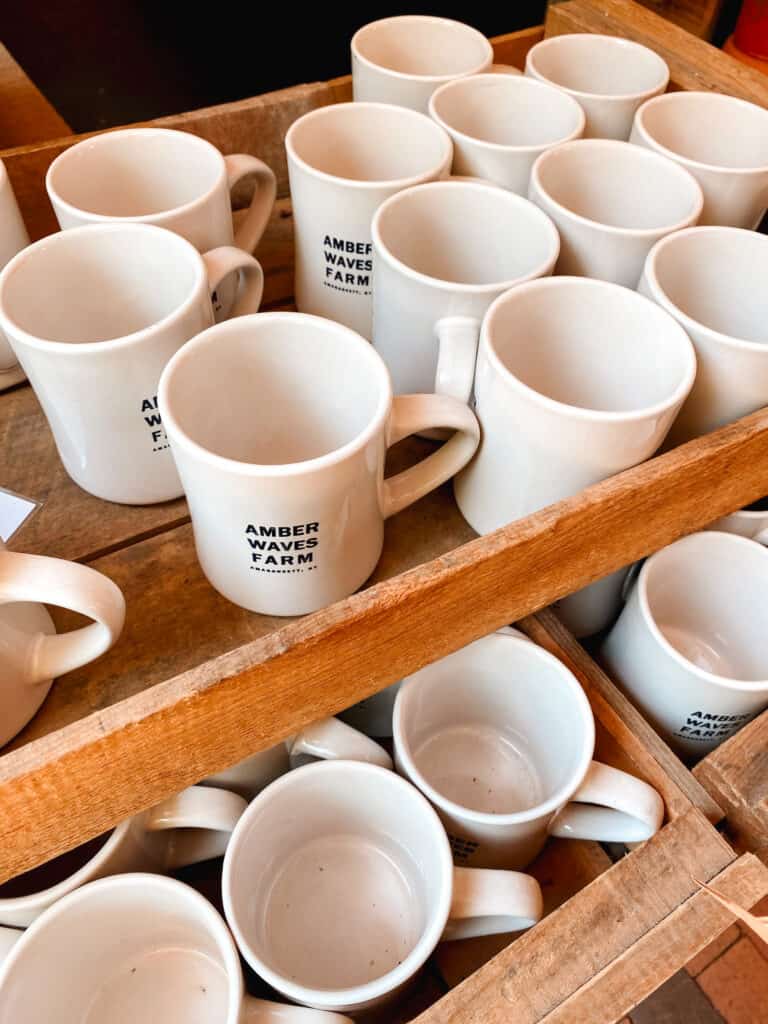 WHERE TO EAT
Duryea's Lobster Deck (Montauk): Begin your weekend in the Hamptons adventure at Duryea's Lobster Deck. This iconic spot serves up the freshest seafood against a backdrop that transports you far from the tri-state area.
Nick & Toni's (East Hampton): Head to Nick & Toni's in East Hampton for a taste of local, sustainable cuisine. The farm-to-table approach ensures an exceptional meal in a charming setting.
Wölffer Kitchen Amagansett: Immerse yourself in vineyard charm at Wölffer Kitchen in Amagansett. This restaurant offers a menu inspired by local ingredients and pairs perfectly with wines from the renowned Wölffer Estate Vineyard.
Almond (Bridgehampton): Almond offers a charming bistro experience with a menu showcasing fresh, seasonal ingredients. It's a beloved spot for both locals and visitors alike.
Baron's Cove (Sag Harbor): Baron's Cove not only offers a delightful stay but also a fantastic dining experience. Their restaurant serves up a delectable menu with a focus on local flavors and fresh seafood.
Scarpetta Beach (Montauk): Located at Gurney's Montauk Resort, Scarpetta Beach delivers Italian-inspired cuisine with a modern twist. Enjoy your meal with breathtaking oceanfront views.
The Beacon (Sag Harbor): The Beacon in Sag Harbor offers a refined yet relaxed dining experience. The menu features a mix of seafood and Mediterranean-inspired dishes, all with an emphasis on fresh, local ingredients.
The 1770 House (East Hampton): Step into history at The 1770 House, an East Hampton icon. This historic inn boasts a restaurant with a menu that celebrates seasonal and local fare.
Navy Beach (Montauk): For a quintessential beachfront dining experience, head to Navy Beach. Located right on the sands of Fort Pond Bay, this restaurant offers a relaxed atmosphere and a menu focused on coastal cuisine.
Bostwick's (East Hampton): Indulge in fresh seafood at Bostwick's, a popular East Hampton establishment. Known for its casual, beachy atmosphere, it's a favorite spot for locals and visitors alike.
Surf Lodge (Montauk): Not just a place to stay, Surf Lodge is a go-to destination for the young and trendy. With a lively beach party vibe, it's a prime spot for mingling, live music, and soaking in the Montauk scene.
Gosman's Dock (Montauk): A beloved seafood spot in Montauk, Gosman's Dock is a lively hub with a casual, vibrant atmosphere. It's a favorite among young locals and visitors alike for its fresh seafood offerings and scenic harbor views.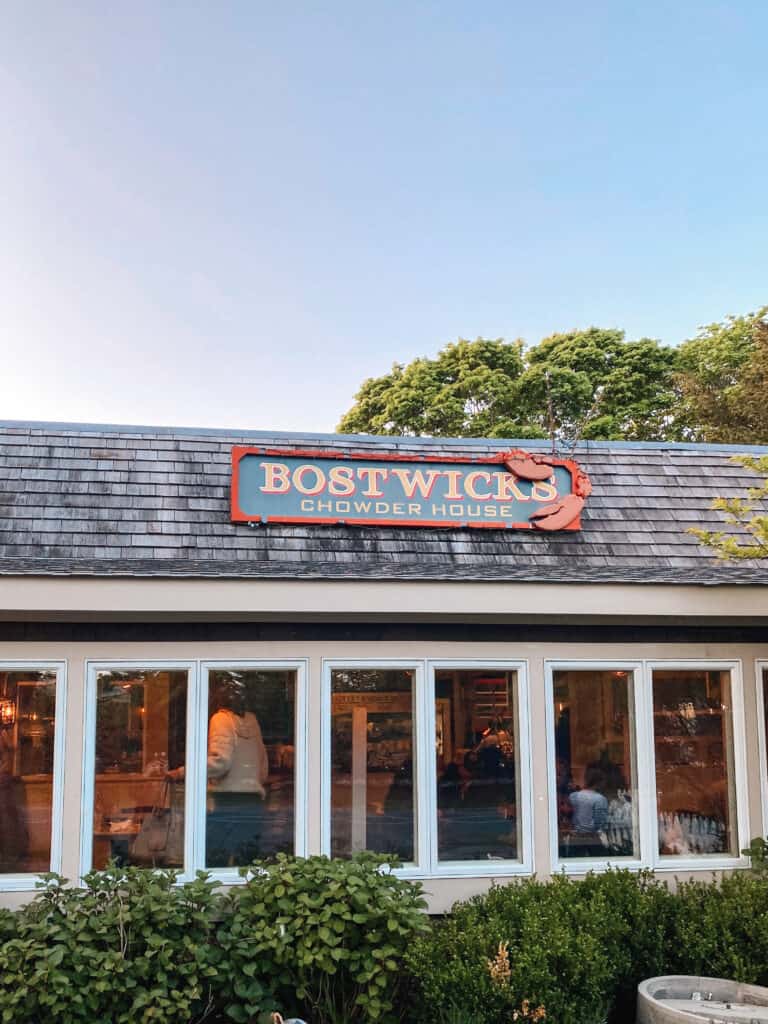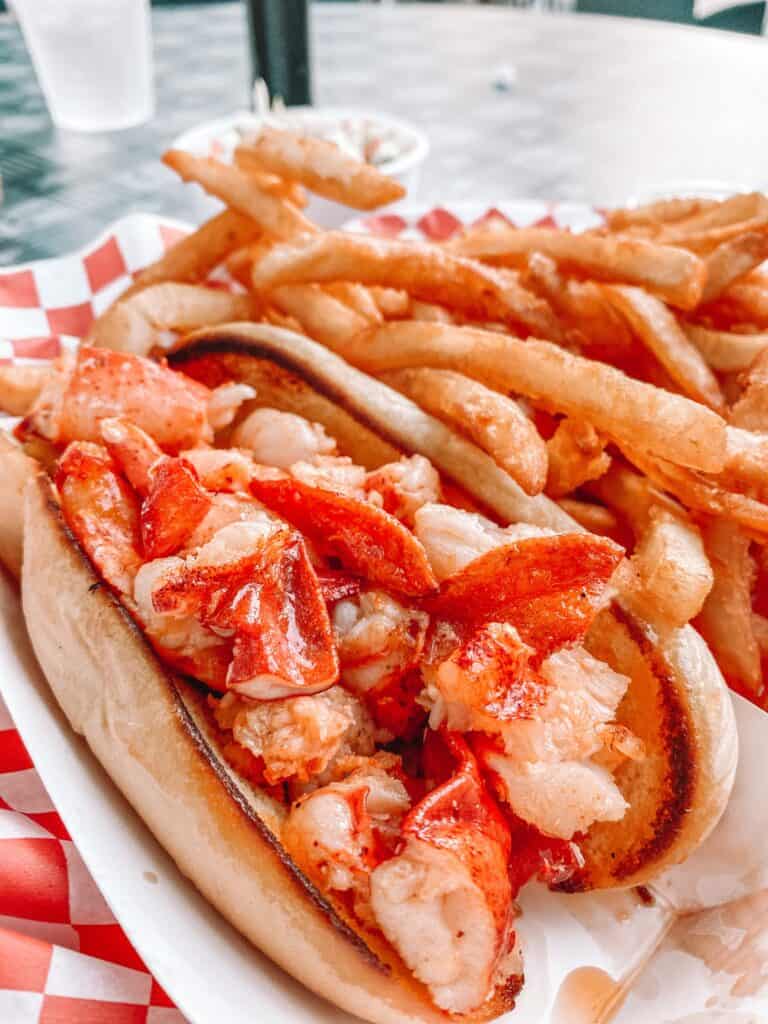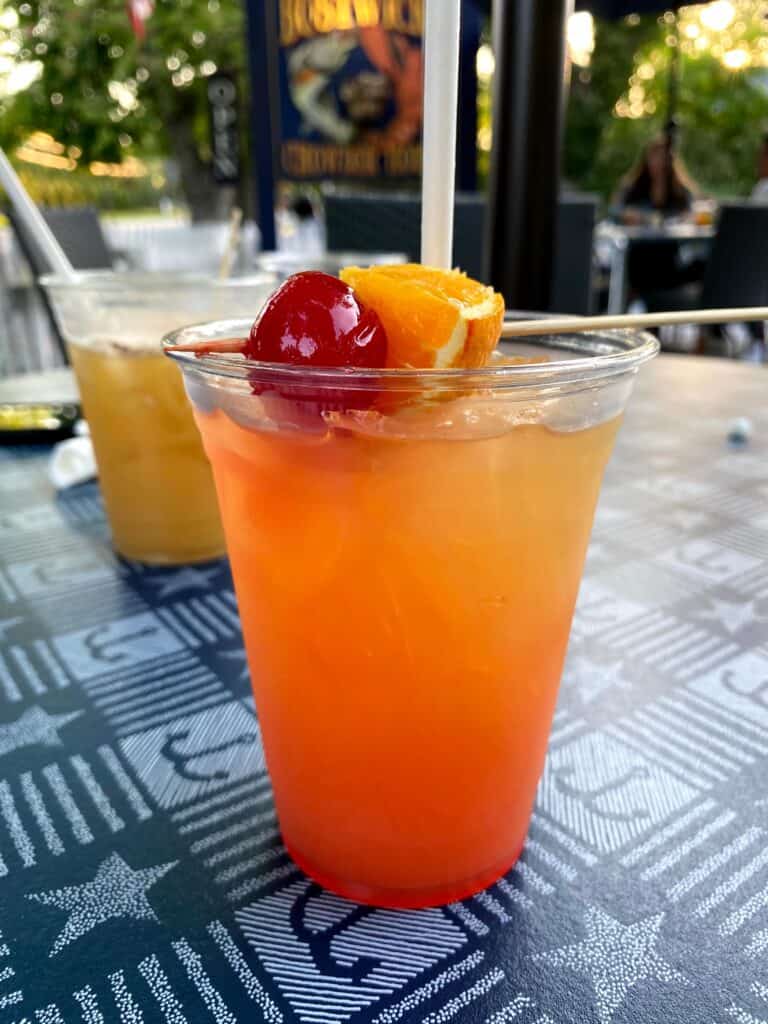 Whether you're searching for seafood with a view, a farm-to-table experience, or a vibrant beachfront atmosphere, the Hamptons has something for everyone.
WHERE TO STAY
Topping Rose House (Bridgehampton): Immerse yourself in the heart of Bridgehampton at the historic Topping Rose House. This luxury hotel boasts exquisitely appointed rooms, a renowned restaurant, and a stunning pool area, making it a true gem in the Hamptons.
Gurney's Montauk Resort & Seawater Spa (Montauk): Experience awe-inspiring oceanfront views at Gurney's Montauk Resort & Seawater Spa. Perched on Montauk's cliffs, this resort offers a spa, beach club, and multiple dining options, ensuring a memorable coastal retreat.
The Baker House 1650 (East Hampton): Enjoy a blend of historic charm and modern comfort at The Baker House 1650, a charming bed and breakfast in East Hampton's heart. Lush gardens and impeccable service set it apart as a standout choice for your Hamptons stay.
Sole East Resort (Montauk): Discover a blend of bohemian flair and luxury at Sole East Resort in Montauk. With beautifully landscaped grounds, a vibrant pool area, and a lively restaurant, this chic resort creates a relaxed and vibrant ambiance for your weekend in the Hamptons escape.
Mill House Inn (East Hampton): Bask in warmth and hospitality at the intimate Mill House Inn in East Hampton Village. Elegantly decorated rooms, a gourmet breakfast, and personalized service promise an exceptional experience.
The Hedges Inn (East Hampton): Experience classic Hamptons charm at The Hedges Inn, a Victorian-style retreat. Manicured gardens and beautifully appointed rooms provide a serene escape in East Hampton.
The Roundtree (Amagansett): Find peace at The Roundtree, a stylish boutique hotel in Amagansett. Featuring beautifully designed rooms, a serene pool area, and a cozy communal space, it's perfect for relaxation during your Hamptons getaway.
Each of these accommodations offers a unique experience, so be sure to choose the one that aligns with your preferences and travel style.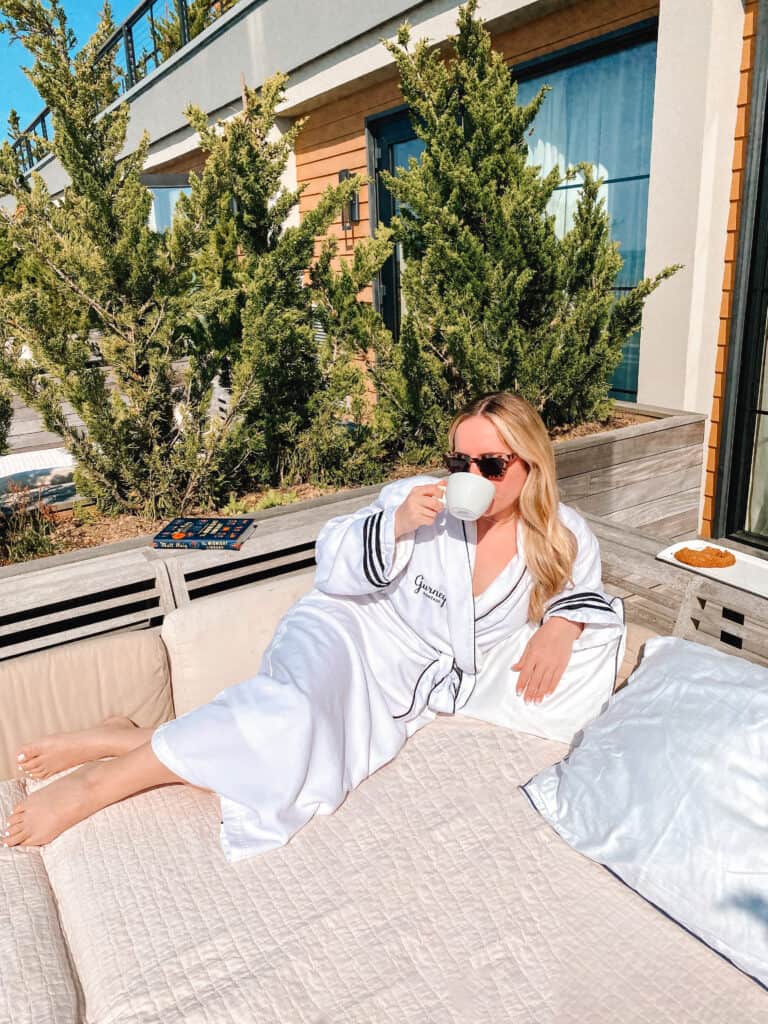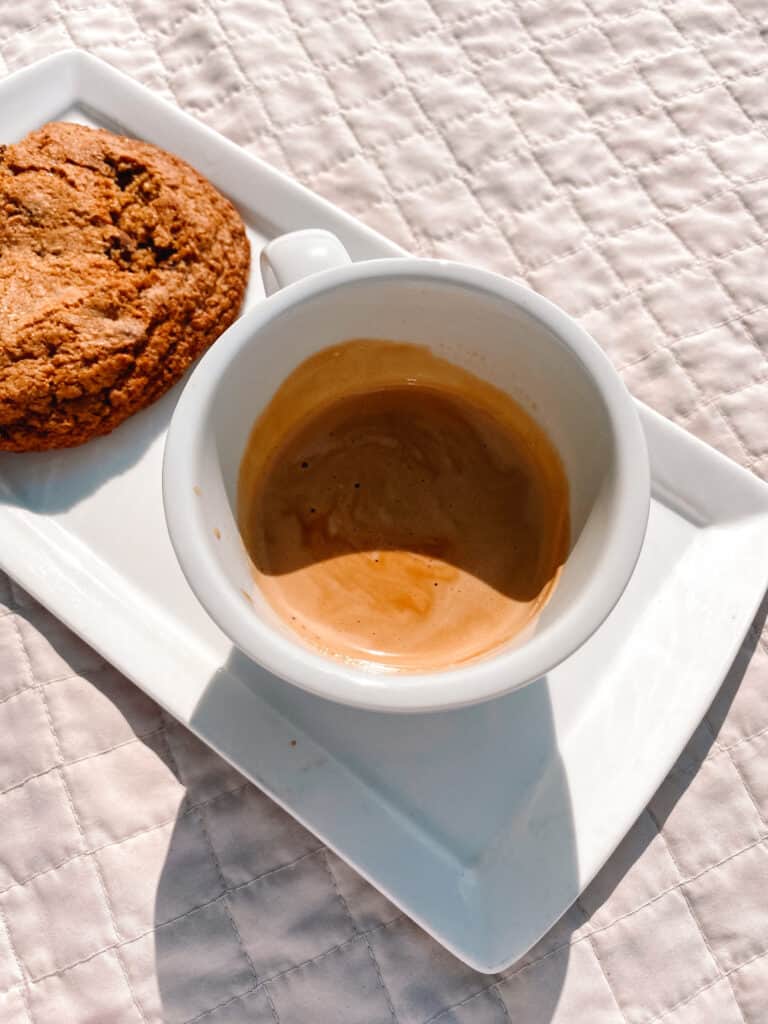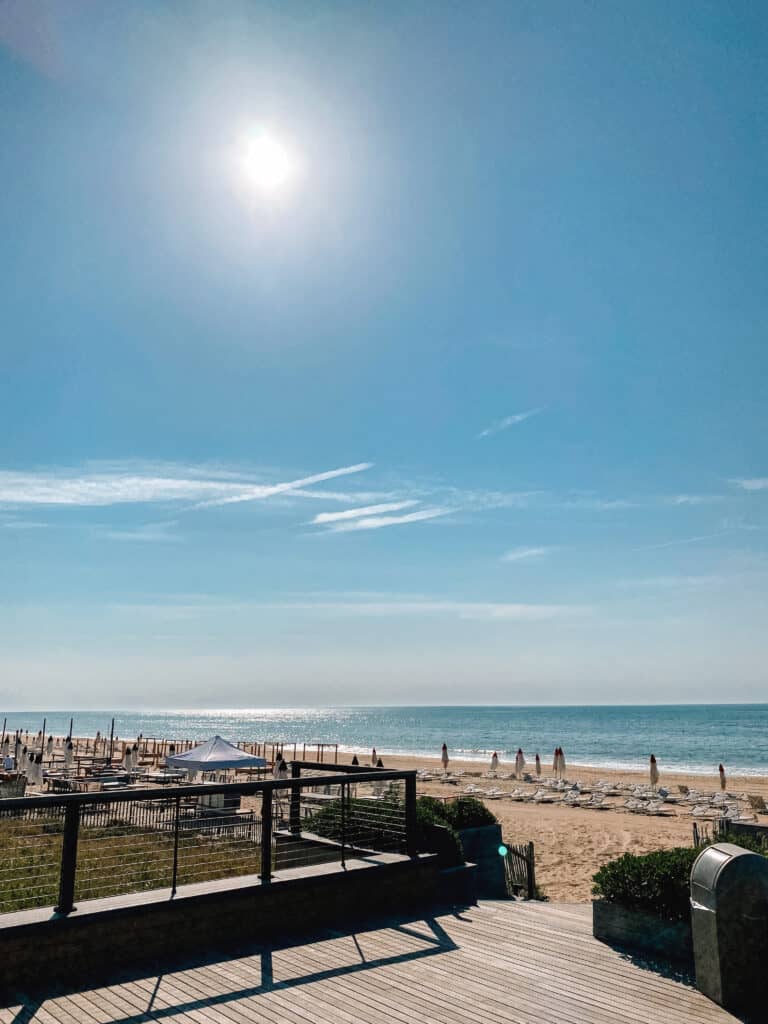 OUR WEEKEND IN THE HAMPTONS ITINERARY
Day 1:
Morning: Dive headfirst into the local charm of Sag Harbor. Start your day with a freshly brewed cup of joe from Sagtown Coffee and treat yourself to some mouthwatering donuts from Grindstone Coffee & Donuts. Take a leisurely amble along the waterfront, exploring the quaint shops that grace this picturesque town.
Lunch: Make your way to Amagansett for the quintessential beach-town lunch experience at Bostwick's. Luxuriate in a spread of fresh seafood in a relaxed, easy-going setting. And, of course, don't pass up the chance to savor their renowned hot buttered lobster roll—considered one of the finest in the East.
Afternoon: Following your gratifying lunch, wander through the enchanting streets of Amagansett. Be sure to drop by Jenni Kayne and other local staples. And for a true taste of the region, make a pit stop at Amber Waves Farm just down the street. Load up on their jarred pasta sauces, fresh produce, and delectable seasonal baked goods.
Dinner: Wrap up your day with a delightful dinner at Il Buco al Mare. Savor exquisite dishes complemented by exceptional wines. It's the perfect way to conclude your first day on a weekend getaway in the Hamptons.
Day 2:
Morning: Kickstart your day with a leisurely breakfast at your hotel. If you're in the mood for coffee, consider swinging by Left Hand Coffee in Montauk or Jack's Stir Brew Coffee in Amagansett. Don't forget to pack up your beach essentials before heading to Main Beach in East Hampton for a day of sun, surf, and pure relaxation.
Lunch: After your sun-soaked beach day, take a scenic drive to Bridgehampton for lunch. The Golden Pear Cafe offers a wonderful selection of sandwiches and salads, perfect for a midday refuel.
Afternoon: Dive into the heart of Bridgehampton's local culture by exploring its farm stands and boutiques. Be sure to check out Pike Farms for fresh produce and locally-made goodies. If you have some time to kill, take a drive to visit the iconic Montauk Lighthouse. The views from the top are absolutely breathtaking!
Dinner: As the evening sets in, treat yourself to dinner at Wölffer Kitchen Amagansett. Their farm-to-table menu is a true culinary delight. Pair your meal with a glass of the renowned Wölffer Estate wine for a truly delightful experience. It's the perfect way to cap off your day in the Hamptons.
Day 3:
Morning: To kick things off, head over to Left Hand for a cup of coffee. Afterward, take a leisurely stroll to the beach to soak in the quiet morning.
Lunch:  Alright, for your farewell feast, pick a local joint that really screams "Hamptons." Take your sweet time to savor those flavors one last time before you hit the road.
Afternoon:  Before you wrap up your Hamptons weekend, swing by one of the local farm stands. Grab some fresh produce or unique goodies to take back home. Personally, I never leave without a stop at Amber Waves – it's become a tradition for us on our way out east.
Bonus Stop: As you make your way out of town, don't forget to swing by Levain Bakery for some of the most incredible chocolate chip cookies you'll ever taste. It's the perfect sweet ending to your weekend in the Hamptons adventure!
There you have it, your ultimate long weekend in the Hamptons. This itinerary is designed to give you a taste of everything this stunning beach destination offers. Enjoy your trip!