This post is all about the best coffee shops you must try when in The Hamptons.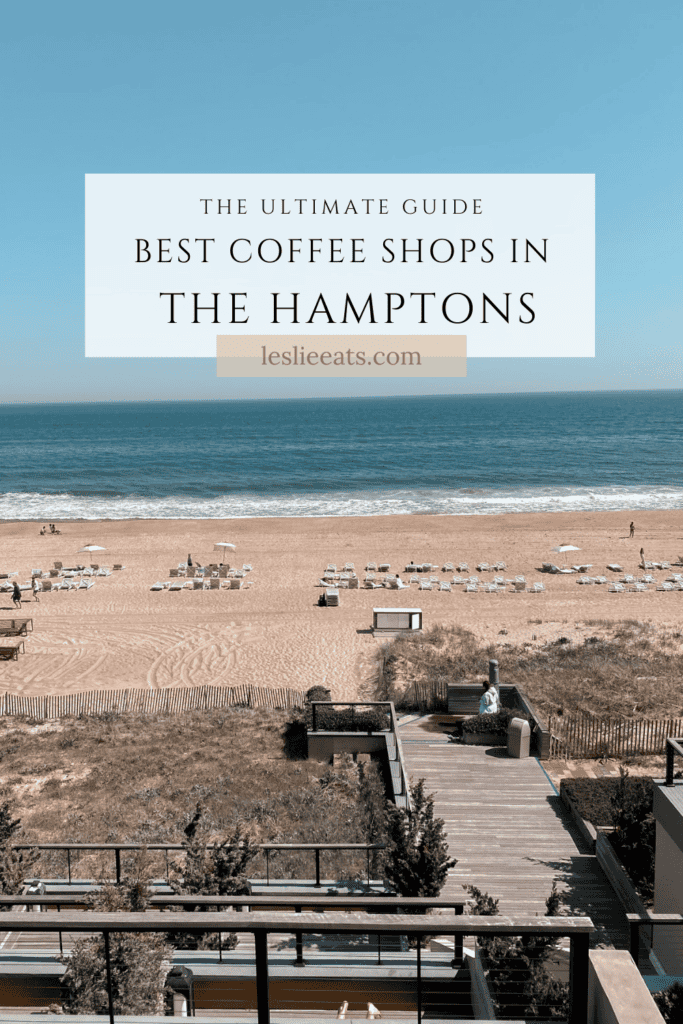 Coffee is the first thing on my mind when I wake up on vacation. If you are lucky enough to be staying at the Gurneys hotel in Montauk, there is a Nespresso machine in your hotel room so you don't have to go far for a good cup of coffee! 
BUT – if you are anything like me and love to find cute coffee shops when traveling, here's my Hamptons round up for the best coffee shops out east!
Left Hand Coffee
This is the ultimate beach vibe coffee shop in Montauk. Left Hand is stocked with snacks, drinks, and all things caffeine before you hit the beach in the AM. Here you'll find the most delicious Nutella latte that you must order if you are a first timer. Grab a coffee then walk down the street to Goldbergs to pick up the perfect breakfast sandwich. Always a great start to my day and Left Hand Coffee.
Must Order: Nutella Latte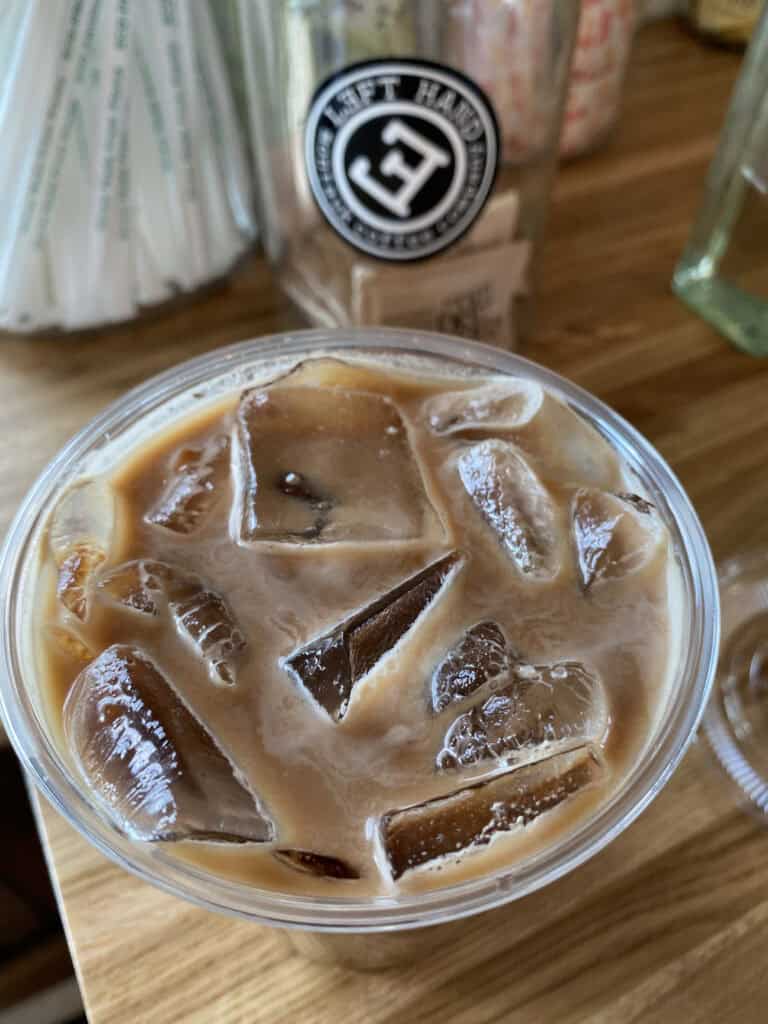 Jack's Stir Brew Coffee
Jack's is a place I was dying to try since everyone in town seemed to be drinking their coffee in town. So we had to see what all the hype was about!
After talking to some locals, I was told the go-to order for a first timer would have to be the Teddy Boy (espresso, sugar & cream – shaken over ice). They were right – it was SO GOOD! Ever since I had their iced coffee I've been trying to replicate the recipe at home. Sometimes you just need to leave the coffee making to the baristas because I sure couldn't make it as good as they did!
Must Order: Teddy Boy or Happy Jack
Hampton Coffee Company
A classic spot for a morning coffee or breakfast burrito on the go. You really can't go wrong withy anything from Hampton Coffee Co!
Must Order: Iced Hazelnut Coffee
          View this post on Instagram                      
Sagtown Coffee
One of my favorite towns out in The Hamptons is Sag Harbor. Spend the morning exploring all the quaint shops with a coffee in hand from Sagtown Coffee. They exclusively serve La Colombe, which is a favorite of mine, and enjoy a variety of bites and baked goods.
While you are in Sag Harbor, I recommend pairing your coffee with a donut from Grindstone Donuts. The dream team combo!
Must Order: Black & Tan
Hampton Chutney Company
Now this isn't a coffee shop, but hear me out. I had one of the best cardamon lattes I've ever had at Hampton Chutney and I'm still dreaming about it right now!
I ordered the latte with almond milk and it was the perfect combo with my #9 dosa.
Must Order: Iced Cardamon Latte