Welcome to my guide to the EDITION Hotel in Miami! If you're planning a trip to Miami, the EDITION Hotel should be on your radar. This chic hotel is located in the heart of Miami Beach, offering a sophisticated escape from the hustle and bustle of the city.

The EDITION Hotel Lobby
The EDITION Hotel Miami boasts a chic and modern lobby with a crisp white color palette and splashes of greenery throughout. The space is filled with natural light, and the minimalist design gives it a sophisticated and upscale feel. As you walk in, you'll be greeted by the pleasant scent of Le Labo fragrance, which is subtly diffused throughout the hotel. The lobby is a welcoming and inviting space with lots of seating, perfect for relaxing after a long day at the beach or having a drink with a friend.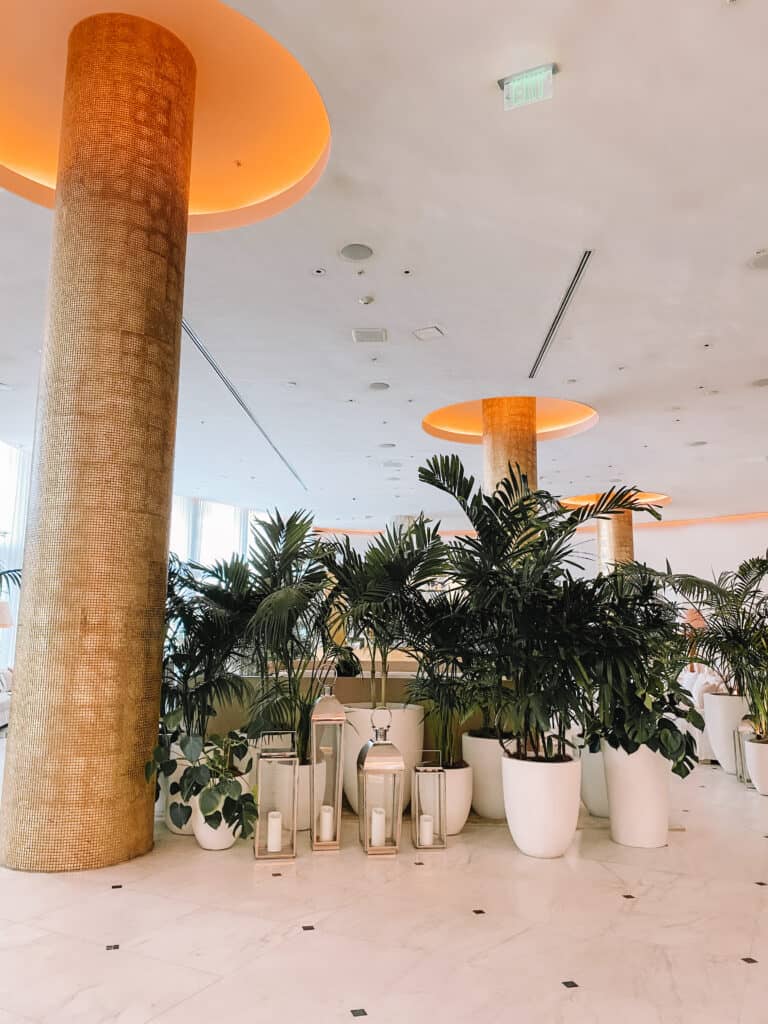 Check-In at EDITION Hotel Miami
From the moment you arrive, the experience is top-notch. The check-in process is smooth and efficient, with friendly staff ready to assist you and make you feel welcome. The beautiful lobby is a great place to sit and relax while you get settled in or grab a drink from the bar before heading up to your room. Regardless of how you spend your time at the EDITION Hotel, you will be treated like a VIP.
Amenities at EDITION Hotel Miami
At the EDITION Hotel in Miami, guests can enjoy various amenities, including a fitness center, an outdoor pool with cabanas and poolside service, a spa with various treatments and services, and a rooftop bar with panoramic views of the city. The hotel also offers a 24-hour concierge, valet parking, and business services such as meeting and event spaces. In addition, the hotel offers a variety of dining options, including a lobby bar and a restaurant called the Matador Room, serving breakfast, lunch, and dinner.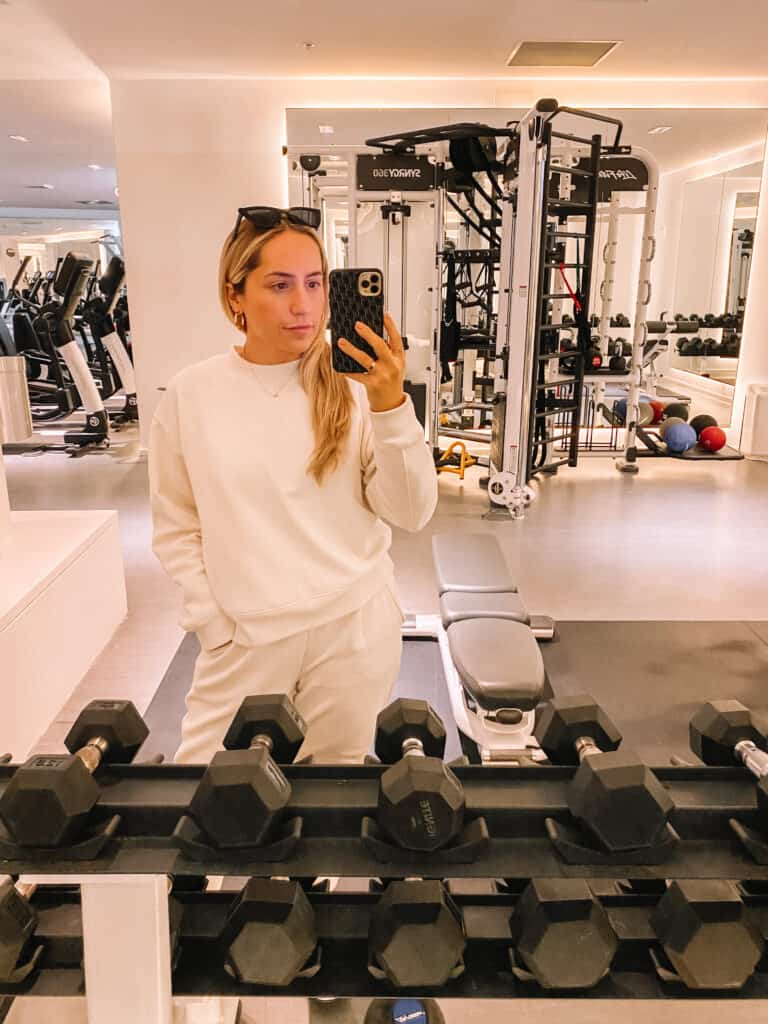 Rooms at EDITION Hotel Miami
The rooms at the EDITION are clean and modern, with a minimalist design aesthetic. Each room features a comfortable bed with high-quality linens (you can even buy them online!), a flat-screen TV, and a mini-bar stocked with snacks and drinks. The first thing I tried from the mini-bar was the mimosa spritz, which was delicious!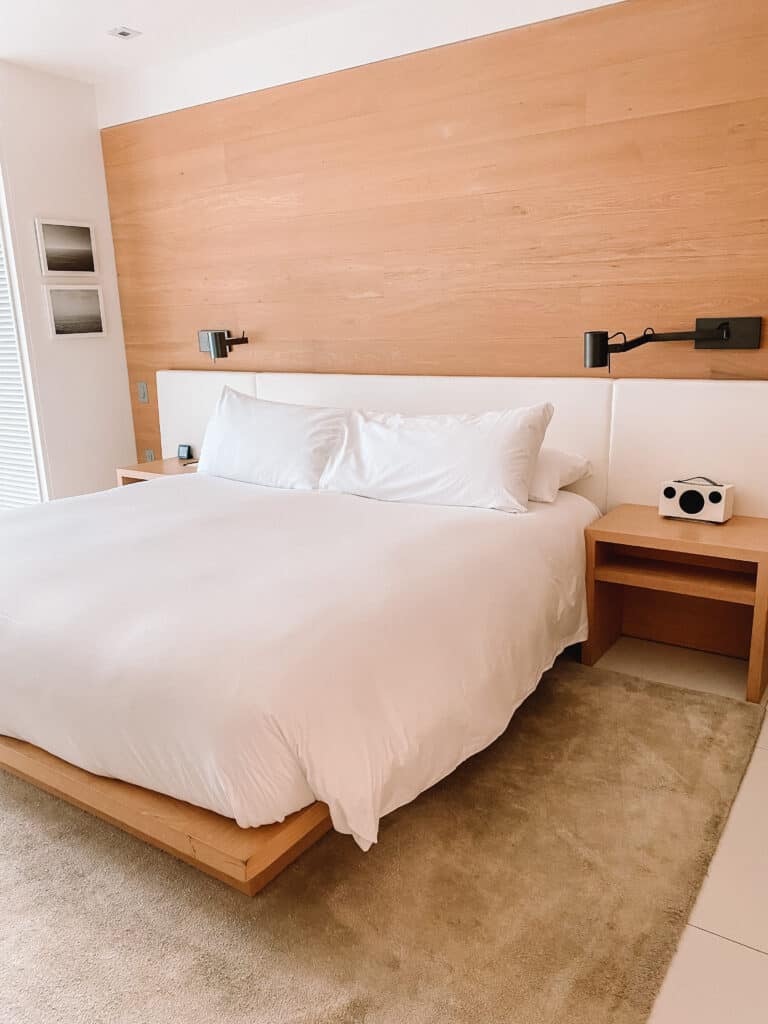 The room boasts a private bathroom with a walk-in shower and Le Labo bath amenities. This is the scent that is diffused throughout the hotel, and it's one that you'll want to take home with you. I snagged a bottle of their body wash when we checked out, which always reminds me of this trip!
One of the standout amenities in the room was the robe. I am a hotel robe aficionado, and this robe had plush fabric and was super comfortable to relax in after a hot shower or just relaxing in the room at night.
If you are looking for a luxury robe at home, you can purchase the same one from the hotel on their online store.
Dining at EDITION Hotel Miami
The hotel has two restaurants we tried while on our trip to Miami. The Matador Room has a swanky vibe and a great bar area if you want to lounge with a martini and some appetizers. The Market is a jean-Georges restaurant with everything you need for a slow breakfast start to your beach day.
We ordered the bacon, avocado & egg sandwich with Tomato Salsa and a side of breakfast potatoes. If you are looking for something sweet, look no further than the cinnamon roll or guava donut. Both are equally delicious.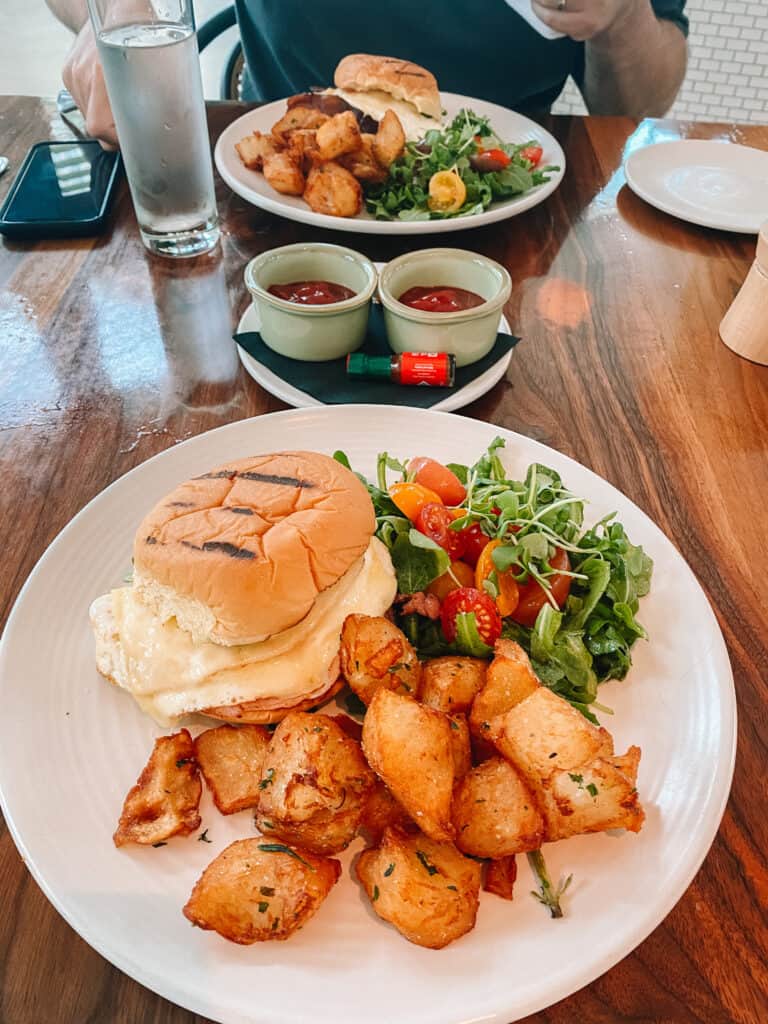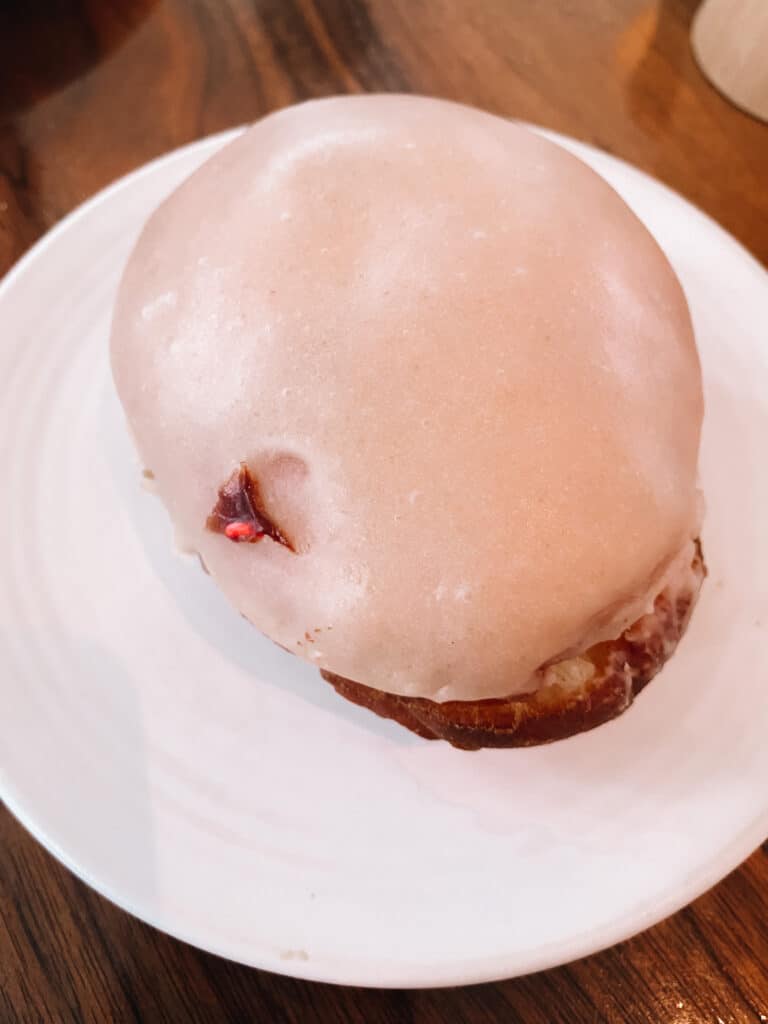 The EDITION also has room service, which we ordered it a few times on this trip for a late-night dessert. You should definitely try the chocolate cake, tres leches, and cookie tray. All were so tasty!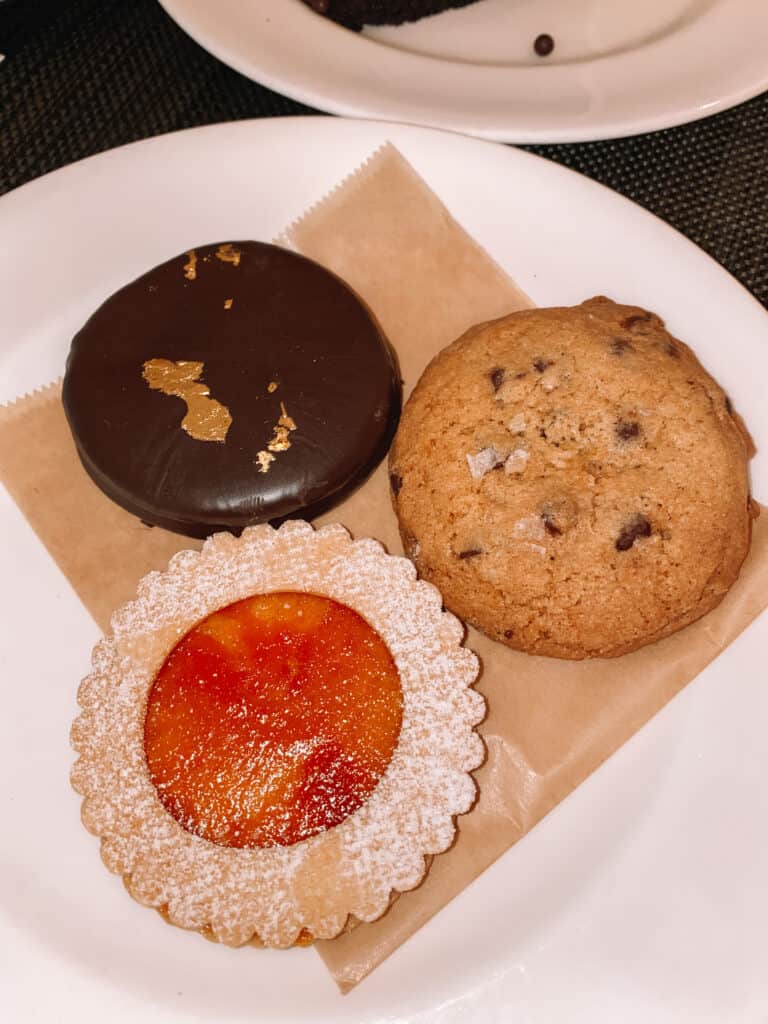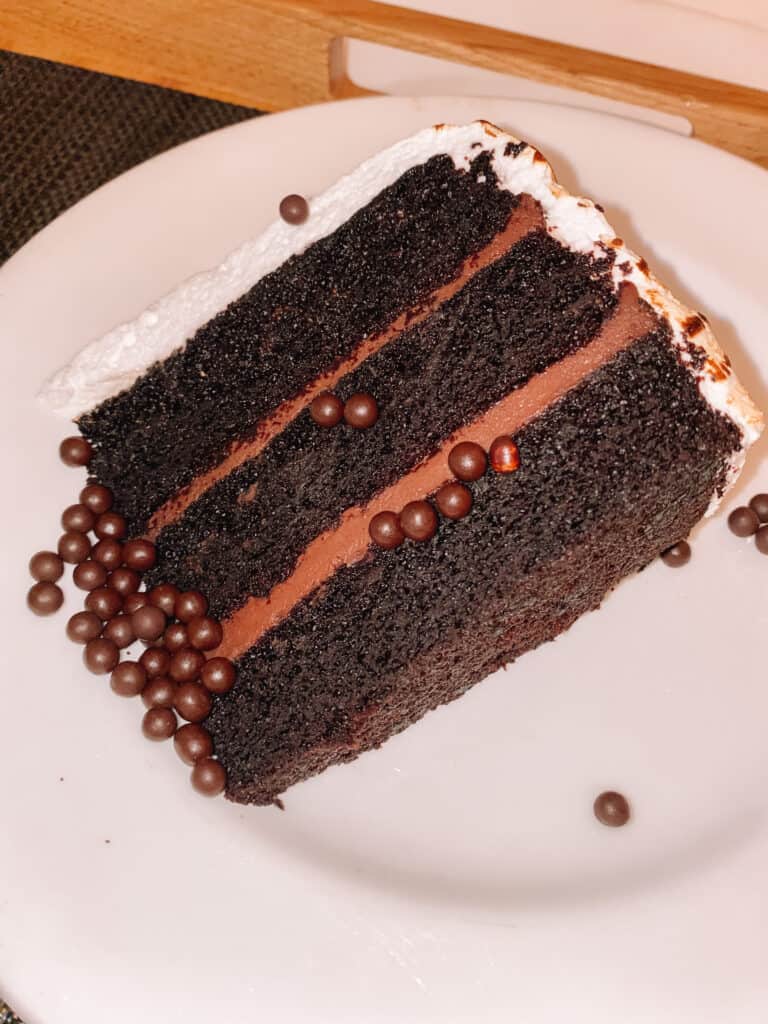 FOLLOW ME ON INSTAGRAM AND TIKTOK TO SEE MY FAVORITE TRAVELS AND EATS!