Here's a rundown of all the food and drink you must order at Dante in NYC! From classic cocktails to delicious bar bites and entrees, Dante has something for everyone. Keep reading to discover my top picks for what to order on your next visit to Dante.

Reservations: Yes
It's always a good idea to plan ahead and get a reservation, especially if you are planning to visit on a busy night or during peak dining hours. While reservations are not always required, they can be helpful to ensure that you have a table when you arrive at the bar.
If you cannot secure a reservation, you can always try your luck walking in and putting your name on the waitlist. The wait times at Dante can vary depending on the day of the week and the time of your visit.
What to Order
Fluffy Margarita
Dante's Altos Tequila Margarita is a unique and delicious twist on the classic cocktail. Made with altos tequila, dry curaçao, clementine, saffron syrup, lime juice, and prosecco, this margarita has a bright, citrusy flavor with a subtle sweetness and a sparkling finish. It's definitely not your average margarita and feels more like a brunch beverage similar to a mimosa.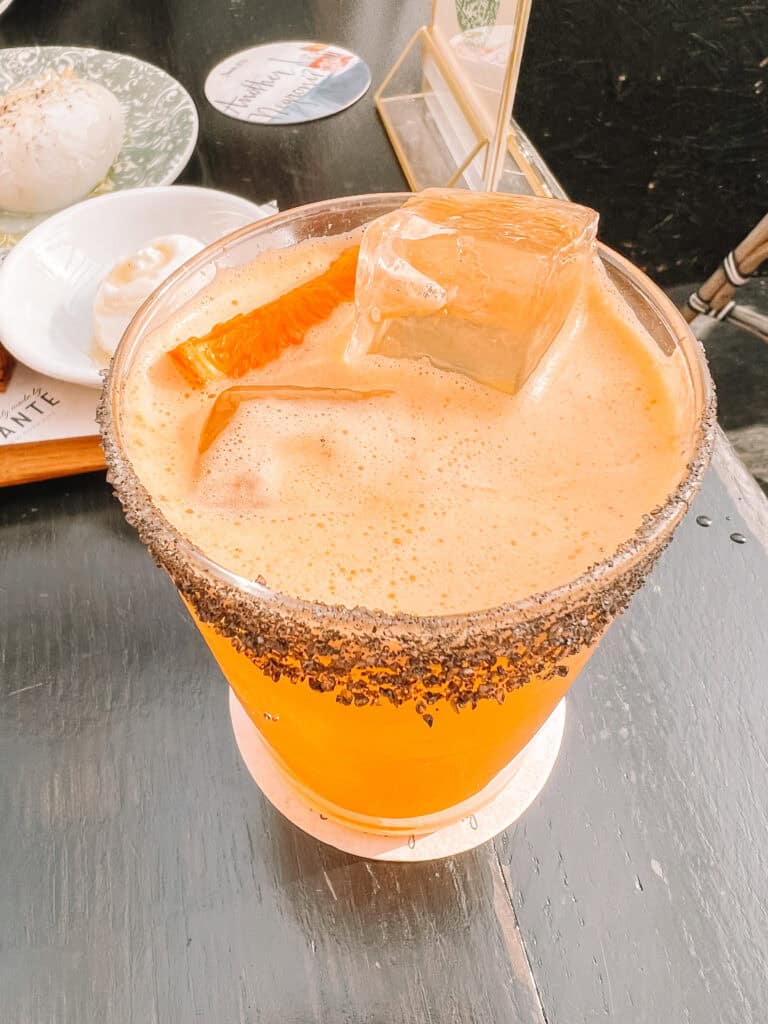 Grilled Banana Bread
If you're looking for something cozy and delicious, you must try Dante's Grilled Banana Bread. This isn't your average banana bread – it's toasted to perfection on a griddle, giving it a warm, crispy exterior and a soft, moist interior. Served with creamy ricotta, sweet honey, and whipped butter.
One slice of this banana bread is quite large, making it a great option to share with the table. The warm, grilled bread and the cool, creamy toppings create a delicious balance of textures and flavors. Whether you're looking for a sweet breakfast treat or a satisfying dessert, this grilled banana bread is sure to hit the spot.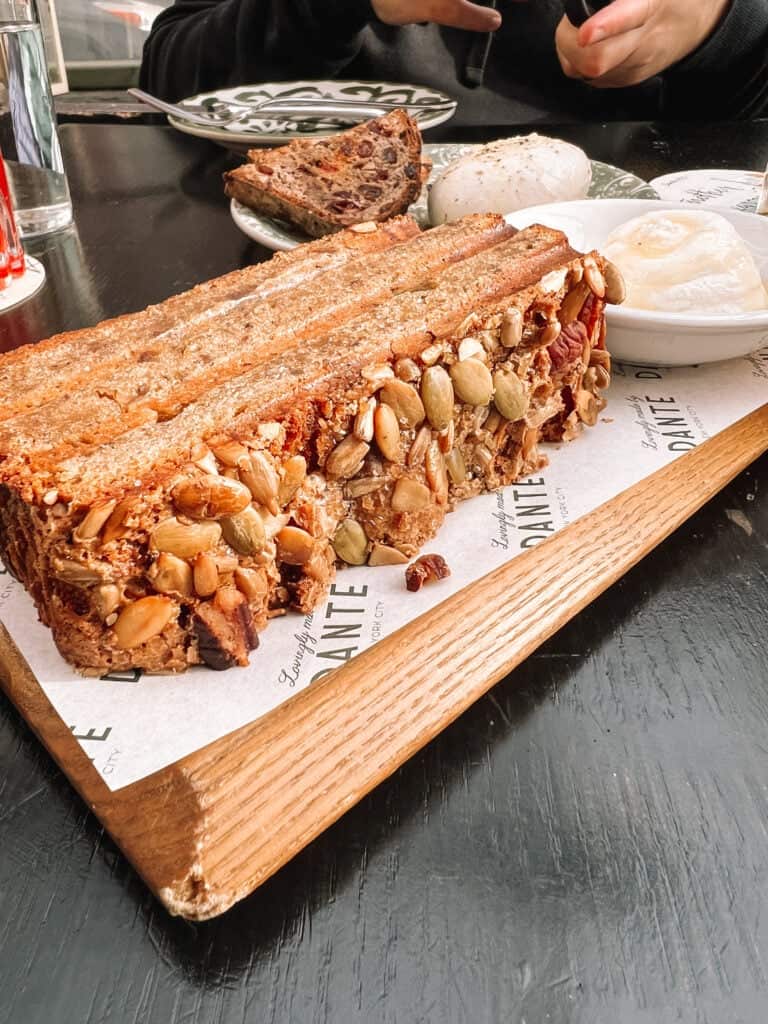 Burrata with Cranberry Pecan Sourdough
If you're a burrata fan, you must try Dante's Burrata appetizer. This spreadable cheese is a real treat and is the perfect savory accompaniment to your brunch cocktails. Served with a drizzle of honeycomb and a side of toasted cranberry pecan sourdough bread. This dish is the perfect balance of sweet and savory flavors and is a great choice for sharing with the table.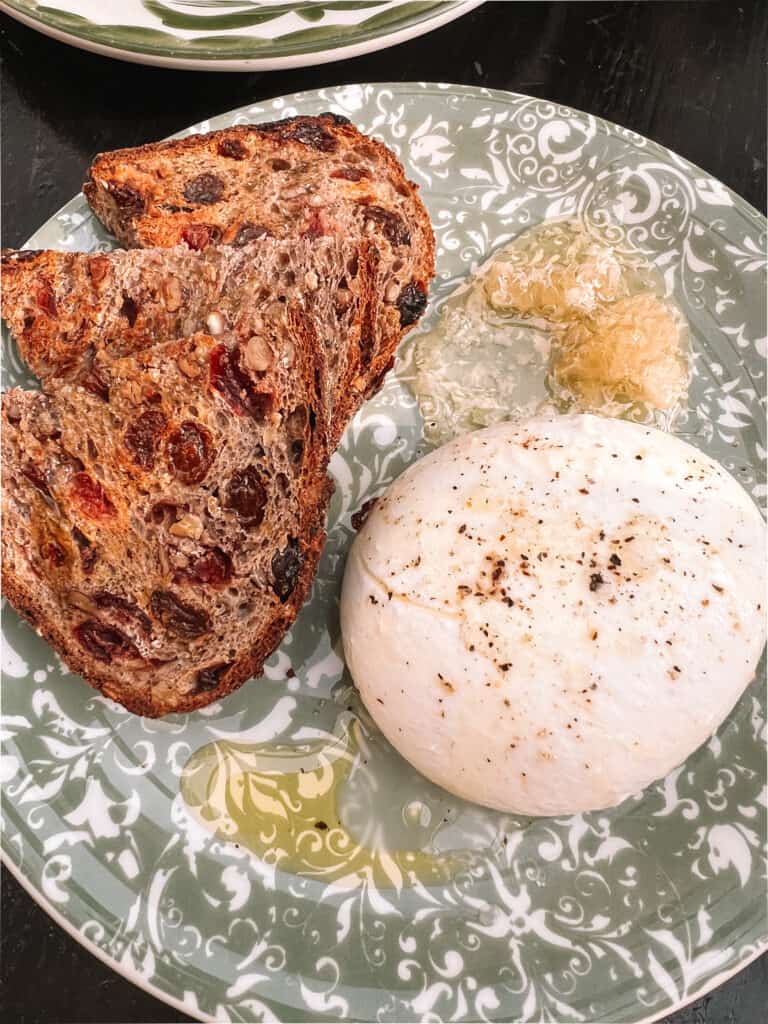 Caprese Flatbread
This simple appetizer features a crispy, thin crust topped with gooey mozzarella cheese, fresh tomatoes, and fragrant basil. Whether you're looking for a snack to pair with your drinks or a starter to kick off your meal, this flatbread is sure to hit the spot.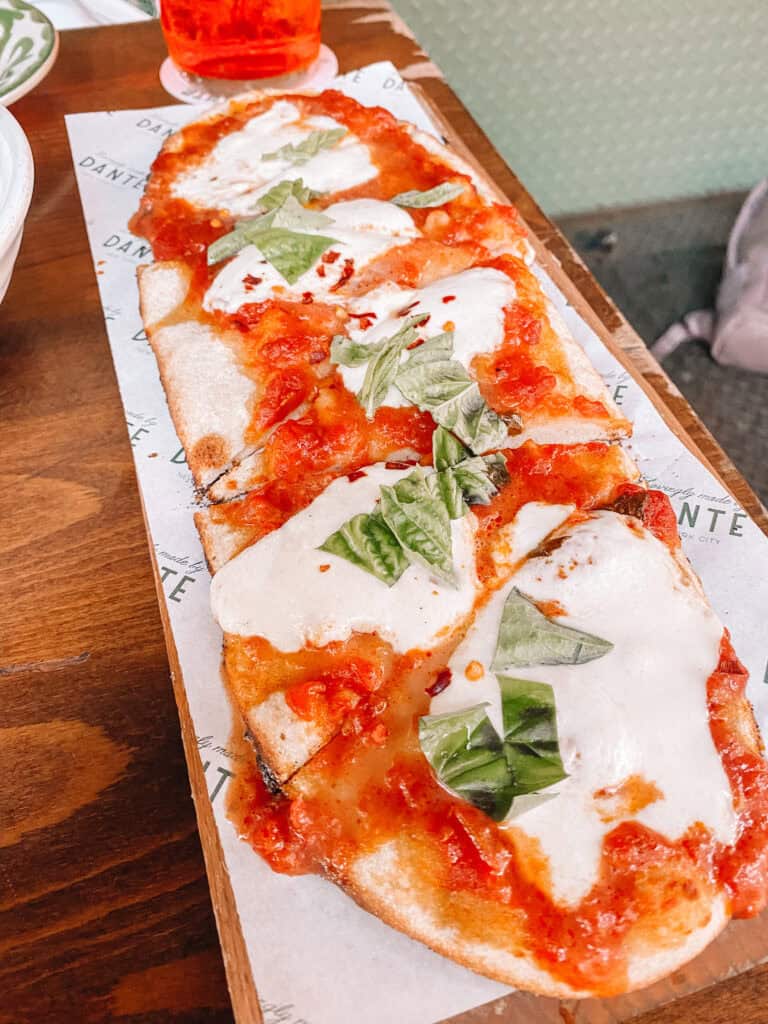 Espresso Martini
If you're a coffee-flavored cocktails fan, you must try Dante's Espresso Martini. This drink has earned a reputation as one of the best espresso martinis in town.
So why is this espresso martini such a hit? For starters, it's made with a blend of high-quality vodka and rich, full-bodied espresso. Additionally, the espresso martini is finished with a hint of sweetness, which helps balance out the bold flavors and create a well-rounded, satisfying drink.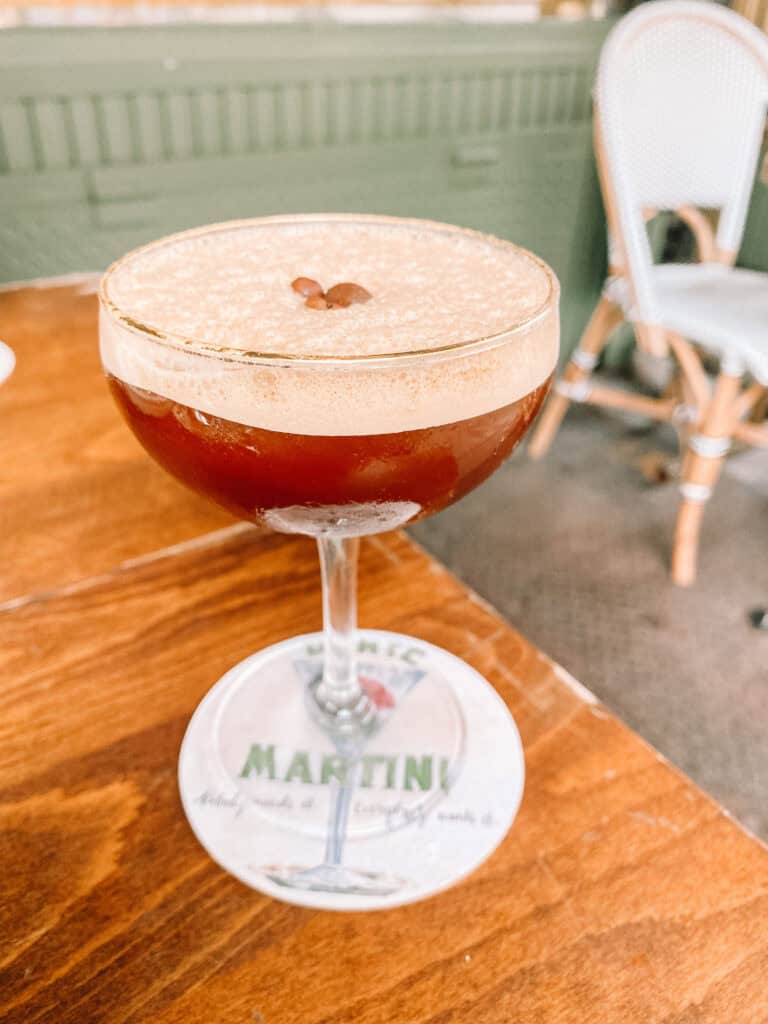 Burrata with Slow Roasted Tomato
What makes this burrata so special? It might be the creamy, rich texture of the cheese itself, or it could be the sweetness of the tomatoes that it's paired with. Either way, there's something about this dish that sets it apart. Don't miss out on this delicious appetizer during your next visit to Dante!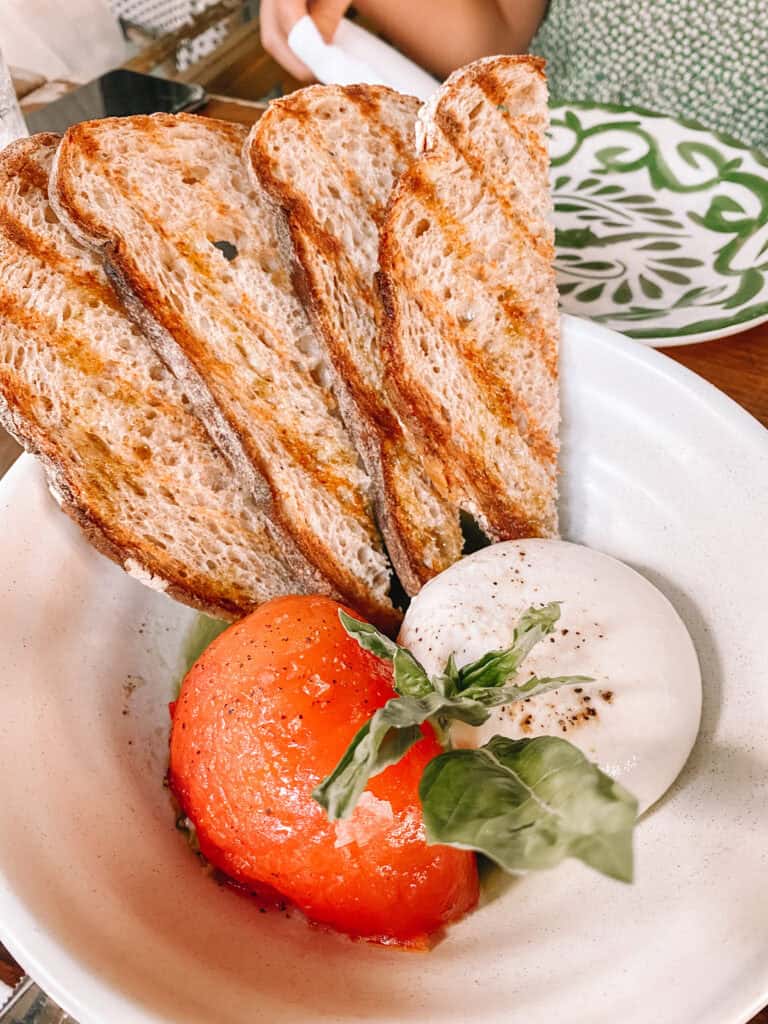 FOR MORE NYC EATS CHECK OUT MY INSTAGRAM AND TIKTOK!