Here's a rundown of all the food and drink you must order at Dante in NYC! This bar was rated top 50 in the world and for a good reason. Check out the list below so you know what to order next time you visit!

Reservations: Yes
Dante reservations are a must – but you might snag a last-minute reservation if you're lucky. If you are planning a trip to the city I recommend booking this spot in advance.
What to Order
Fluffy Margarita
I don't think I've ever had a margarita like this one! It's made with altos tequila, dry curaçao, clementine. saffron syrup, lime juice, and prosecco. It definitely doesn't taste like a traditional margarita if that's what you are looking for. This drink feels more like a brunch beverage, and quite similar to a mimosa. Either way, it's a must-order.  So give it a try and let me know if you like it!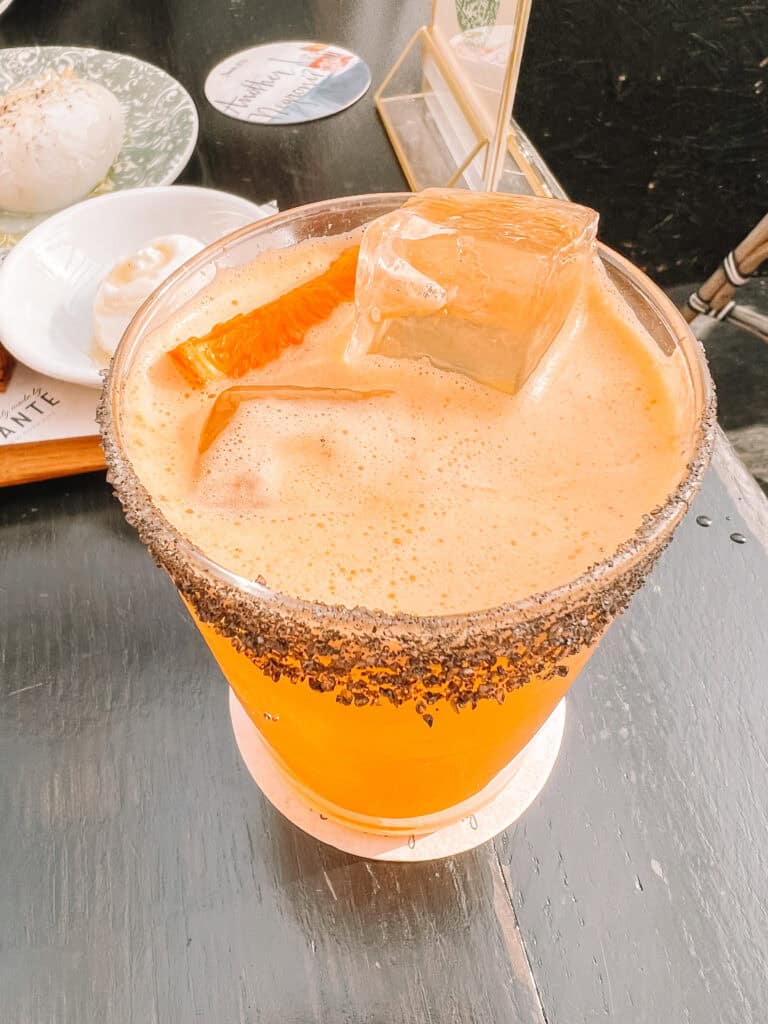 Grilled Banana Bread
Alright – this banana bread isn't like your other banana breads out there. It's grilled. Yes, you heard me right. It is toasted to perfection and served with a side of ricotta, honey, and whipped butter. This slice is pretty large so you can definitely share it with the table.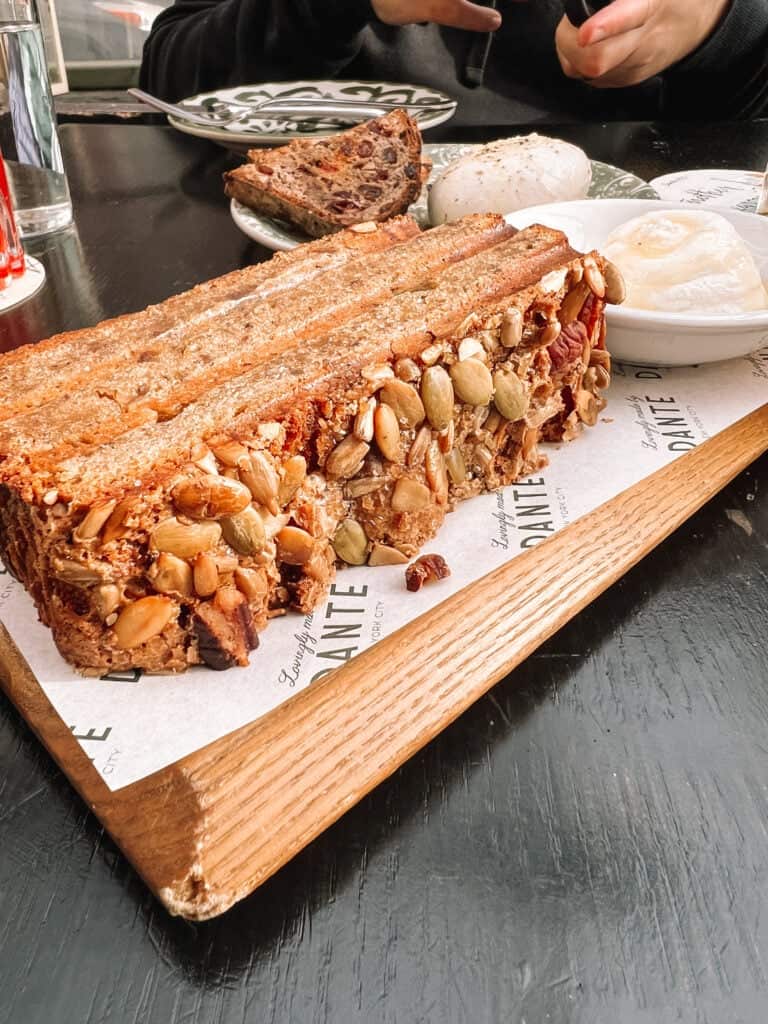 Burrata with Cranberry Pecan Sourdough
If there is burrata on the menu, I will be ordering it. This cheesy spread was the perfect savory snack to go with our brunch cocktails. The burrata is served with drizzled honeycomb and delicious cranberry pecan sourdough bread.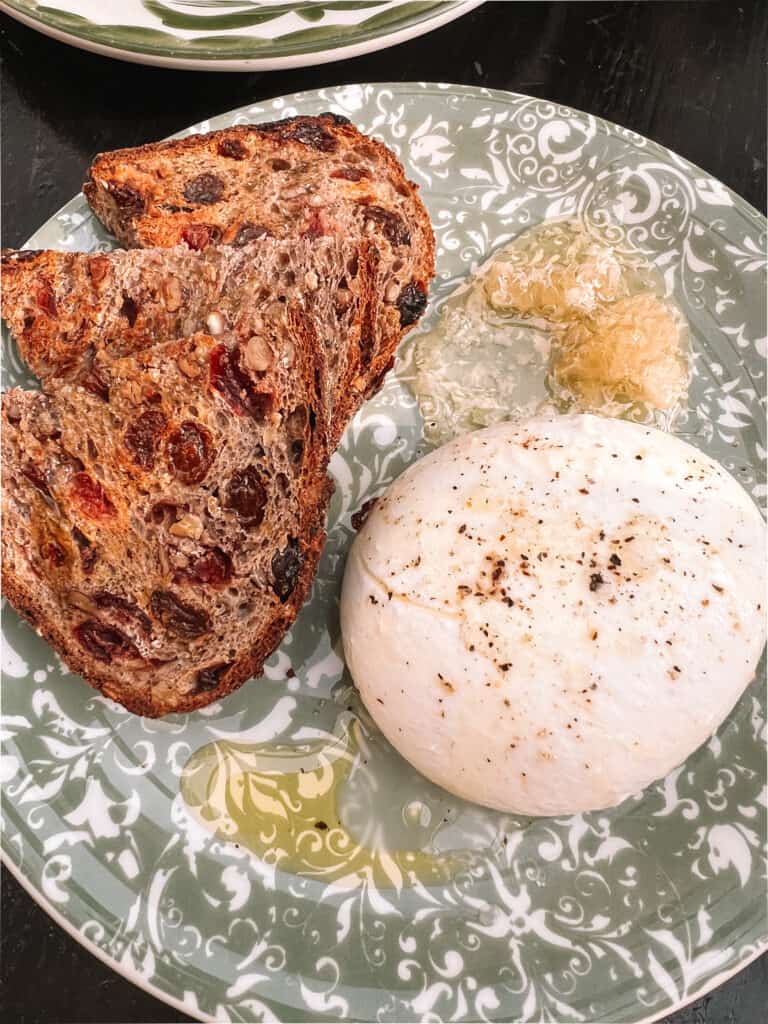 Caprese Flatbread
Nothing better than drinks and pizza on a Sunday afternoon. This caprese flatbread is a great option if you are looking for a simple but cheesy appetizer. Pair this flatbread with a Negroni and thank me later.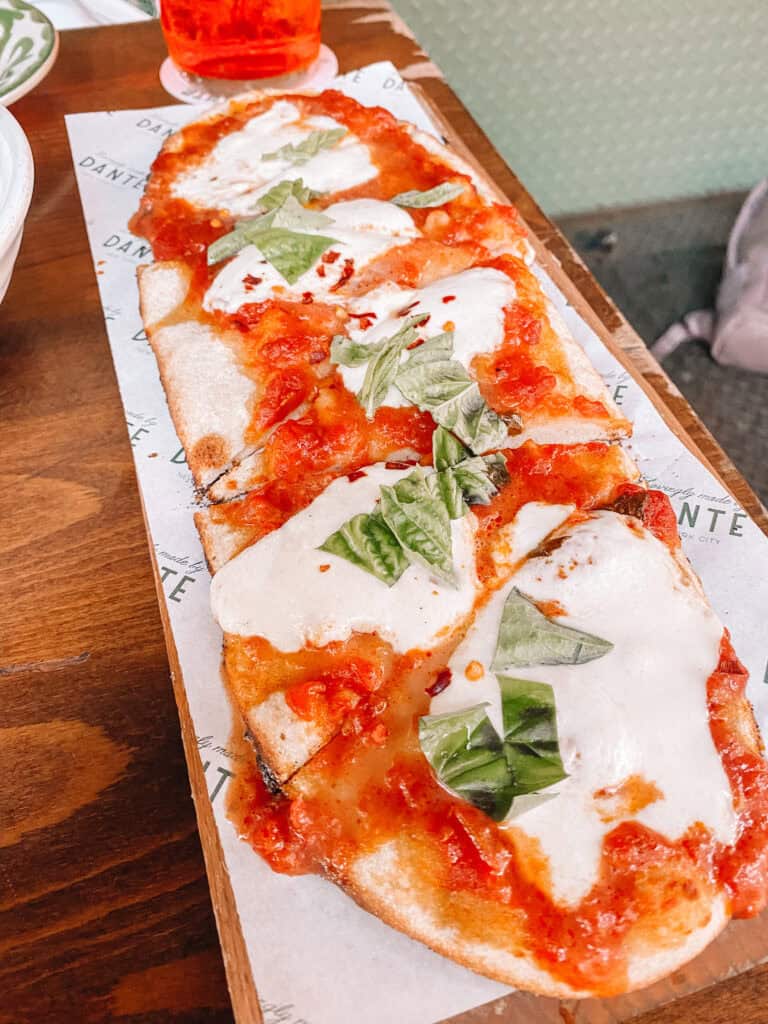 Espresso Martini
Need I say more? This is the espresso martini everyone raves about it and definitely lives up to the hype. I am a big fan and always order when I'm there with my girlfriends.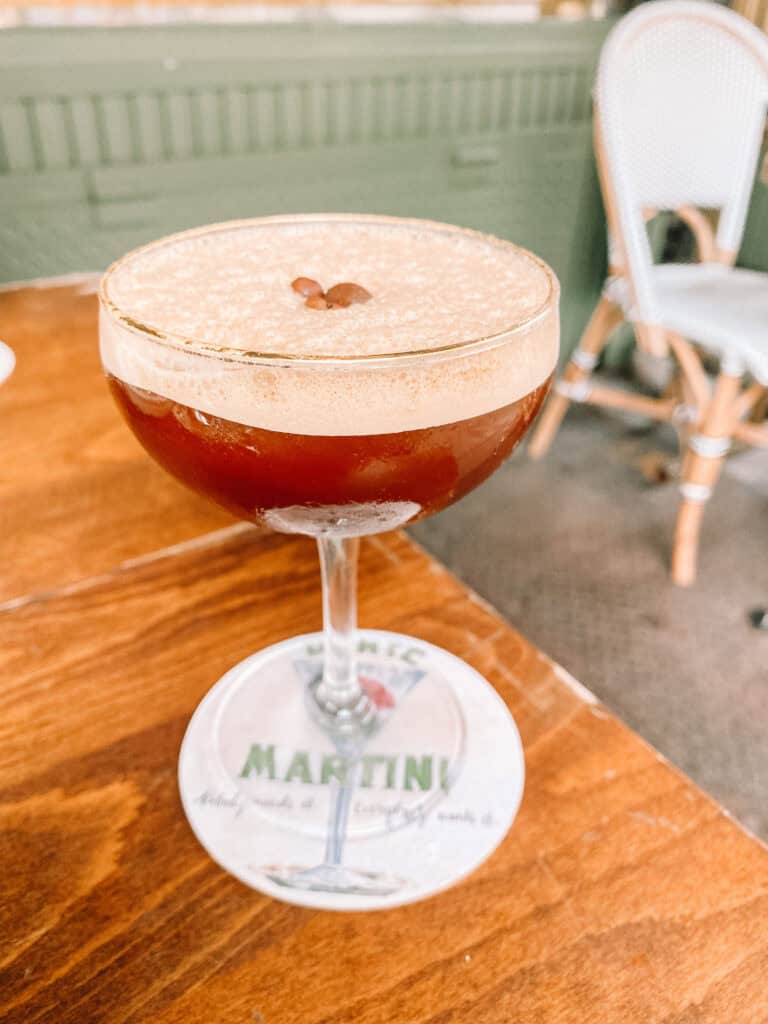 Burrata with Slow Roasted Tomato
This burrata is one of my favorites in the city. It might not look like much, and it really isn't. But I've never had a tomato as sweet as this one, especially paired with burrata. Something about it is just special and I think about it a lot.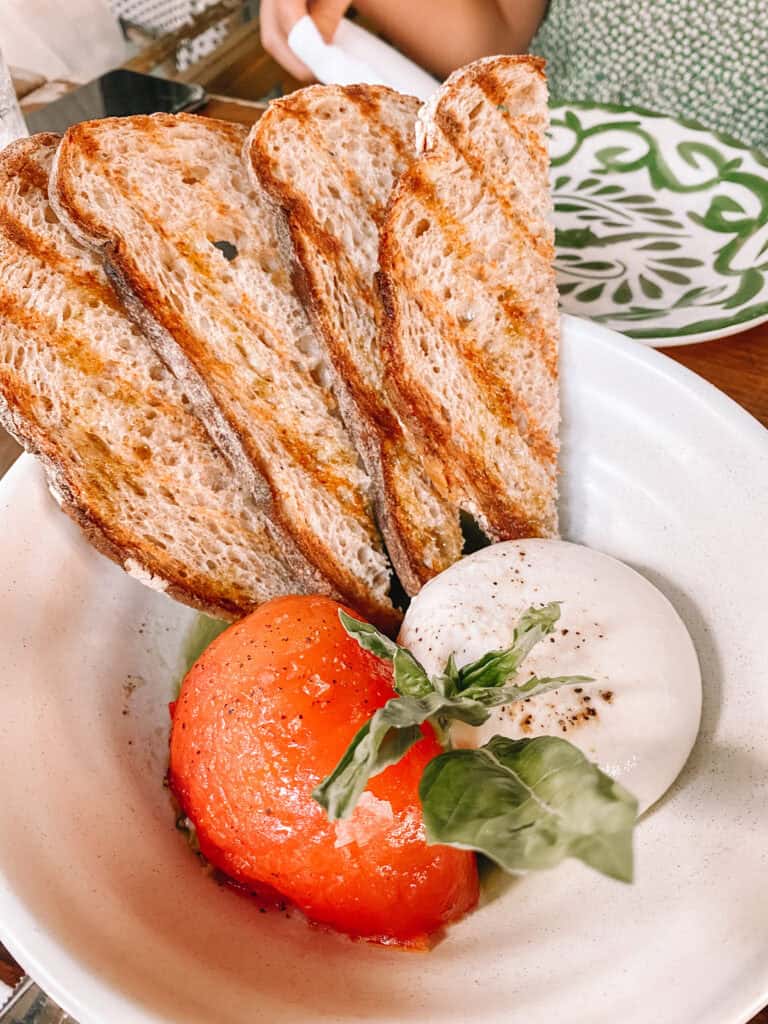 FOR MORE NYC EATS CHECK OUT MY INSTAGRAM AND TIKTOK!