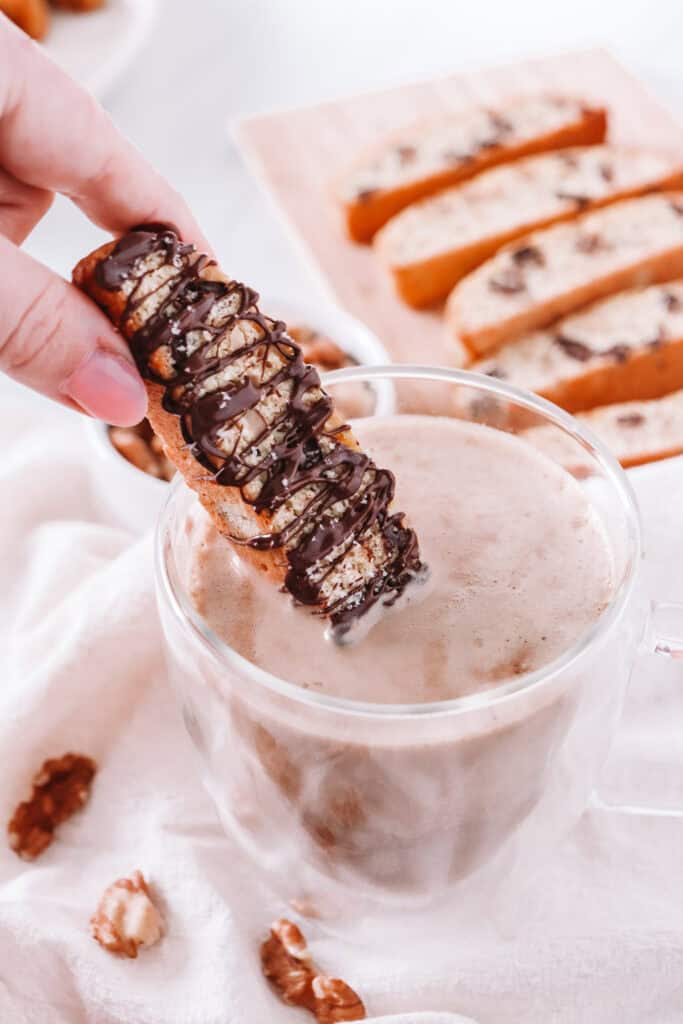 Starting the day with coffee and fresh baked biscottis topped with all the chocolate drizzles and sea salt. Coffee + chocolate is definitely the ultimate flavor combo in my opinion, and I've been having it A LOT lately. If you guys are chocolate fans like I am, this biscotti recipe is the one for you.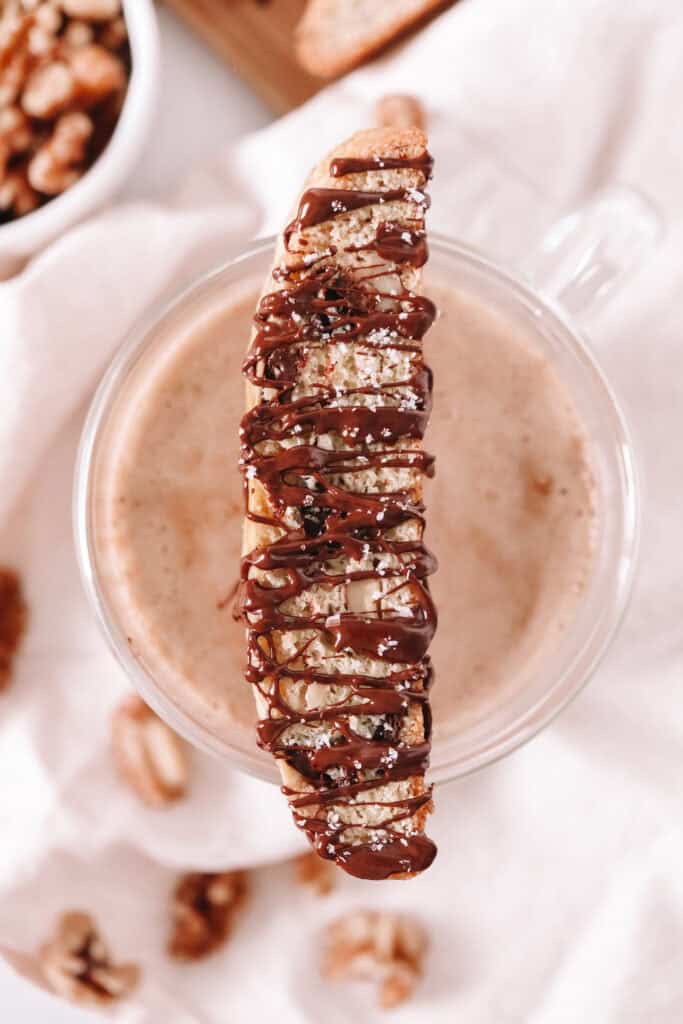 The latest coffee drink I've been making at home is @risebrewingco + vanilla @malkorganics. Sooooo good! These biscotti go perfectly with my morning coffee and I'm sure you will love it too!
Chocolate Sea Salt Biscotti
Ingredients
3

cups

all-purpose flour

1

tsp

baking powder

1/2

tsp

salt

1

tsp

almond extract

3

eggs

1 1/4

cup

sugar

2/3

cup

semisweet chocolate chips

1

tbsp

flaky sea salt
Instructions
In a medium bowl, combine the dry ingredients and set aside. Next, mix together eggs and sugar with a hand mixer and slowly incorporate the flour. Lastly, fold in the chocolate chips.

Transfer biscotti mixture to the prepared baking sheet and shape into 2 logs. If the dough feels too dry, try adding 1/2 tbsp to the dough.

Bake biscottis for 30 minutes then remove from oven to cool for 15 minutes.

Once cooled, slice loaves diagonally and place cut side down on the baking sheet. Return to oven for 10 minutes, until golden and crispy.

Allow biscottis to cool completely on a wire rack, then add chocolate drizzles and flaky sea salt. Enjoy!